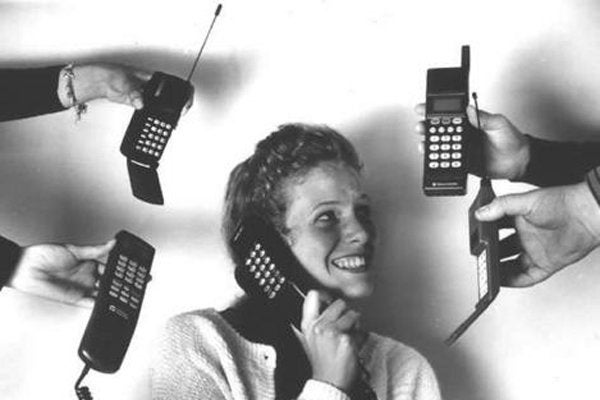 It's been a turbulent couple of weeks for women in tech, filled with pornographic images of women during Matt Aimonetti's idiotic presentation at the Golden Gate Ruby Conference and the heated panel debate on "Balancing the Tech Culture" at the Geek' n Rolla conference in the UK; where women were ridiculed with stupid and inaccurate comments like "We shouldn't be apologizing for having fewer women in a sector in which men naturally perform better," said the Daily Telegraph blogger Milo Yiannopoulos.

On one hand it's men like Milo and Matt and conferences like the Golden Gate Ruby Conference that give men in tech a bad rap. On the other hand, these men had the audacity to bash women publicly and tell the world how they really perceive women, thus proving that women in tech still face an uphill battle in fighting sexism. Flagrant, public sexism is a sign that we have a long way to go, and it just gives the tech sector a bad name. Just because sex sells doesn't mean you can sell sexism to us.
It's already disheartening that women still make up only 28% of those graduating with a B.S. in Computer Science. And the average age of owning their first computer is 19 for females, as opposed to 15 for males. This needs to change ASAP!
What can we do to break through the digital ceiling once and for all? A lot, as I discussed in depth in another article on Fast Company. Women make up approximately 20% of panelists (and sometimes less) at major tech conferences, and are rarely quoted or sought out as opinion leaders as much as their male colleagues. There are, however, plenty of highly qualified women in the industry who would make fantastic panelists and can provide expert commentary to the media. We women in tech should be promoting ourselves as experts by blogging and posting articles in our areas of expertise, showcasing our successes, submitting panel ideas to conferences, and ramping up our networking with "influentials".

While we women in tech can do our part to promote ourselves, the tech industry needs to transform or, do I dare say, revolutionize its old school way of thinking.
2.Reporters and bloggers that cover technology and social media need to seek out women experts and look beyond their personal networks, often comprised of men in tech and social media.

3.Include more women in those top 10 lists. By not recognizing women in top 10 lists, you send the wrong message that women are not valued as leaders in tech, when in reality there are several women innovators in tech and social media.
Here are just a few women who are helping to transform technology and social media, many of which will be talking about these issues at the Women Who Tech TeleSummit next week.
Jill Foster: Cofounder of DC Media Makers and Women Grow Business. Jill is considered one of the top 100 tech titans by Washingtonian Magazine.

Heather Holdridge: Former Partner of CTSG, one of the first constituent relationship management systems created for the nonprofit sector, Heather moved on to Care2 to reorganize their ten million member social networking platform to a series of integrated progressive advocacy channels.
Beth Kanter: The social media expert and analyst who really knows just about everything there is to know about social media and how to truly engage online communities.
Ellen Miller: Executive Director of the Sunlight Foundation. Her never-ending commitment to government transparency and use of open-source-technology has earned her the "go to" expert on government transparency.
Shireen Mitchell: Founder of Digital Sisters/Sistas, Chair of the media and technology task force of the National Council of Women's Organizations and Founder of Social Media Women of Color (Geekette '84). Shireen was also named one of the top 100 tech titans by Washingtonian Magazine.
Michelle Murrain: Partner at OpenIssue and one of the most established technology strategists in the nonprofit sector.
Corvida Raven: Founder and Editor of SheGeeks.net. At only 21-years-old, Corvida has captured the tech worlds attention with her spot on reviews of tech, gadgets, and social media. She is a former writer for The Industry Standard and ReadWriteWeb.
Holly Ross: Executive Director of NTEN. As one of the biggest champions of technology, Holly helps nonprofit organizations skillfully and confidently use technology to fulfill their missions. She is also one of the leading researchers on nonprofit technology and benchmarks. Her book (which also contains chapters written by other members of the nonprofit community) "Managing Technology to Meet Your Mission: A Strategic Guide for Nonprofit Leaders" will be published in the fall of 2009.
Amanda Steinberg: Founder of Soapbxx, an open source firm that builds great Joomla websites.
Deanna Zandt: As a programmer and media technologist, Deanna combines her background in programming, advertising and linguistics to help media organizations like Alternet. She is also in the process of writing a book on social media for social justice.
While women are coming together to overcome barriers, we also need the support of those already in tech professions, including men. We need to crack the digital ceiling and we definitely need men to immediately stop using juvenile antics in their presentations. Ending sexism takes all of us.
Support HuffPost
The Stakes Have Never Been Higher
Related
Popular in the Community