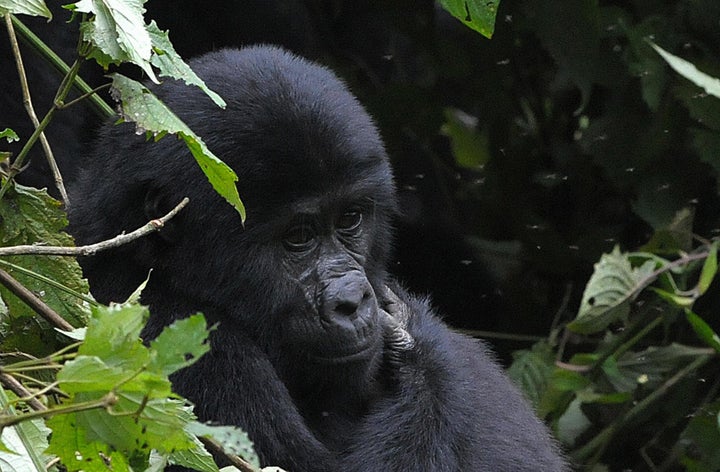 After flying through the day and night via Hong Kong, Johannesburg, and Nairobi (yes, I'm perpetually tired), I made it to Kigali, Rwanda — the starting point for my latest trip.
This was a special adventure: a visit to several countries in Central-East Africa, and my first time to trek into the forest of Virunga National Park in Eastern Congo.
Even after I made it to the region, getting into Congo required two overland border crossings. I left with Ahmed, my driver, from Kigali in the early afternoon for the drive to Kisoro, Uganda. It was about 150 kilometers away, but with rain, construction, traffic jams, and a couple of stops, it took nearly four hours.
We eventually rolled up to border crossing #1, where I said a temporary farewell to Rwanda and entered Uganda. To get into Uganda, I had to pay $50 in cash — fortunately, Rwanda offers free entry for U.S. citizens, so I didn't have to pay anything when arriving in Kigali the previous day.
There was a one-hour time change in Uganda, so between that and the long afternoon drive, the sun was setting as we arrived at the small town of Kisoro. My tour had advertised "budget accommodation" that night, and that's certainly what I received. It was cold and my room had no heat, so I shivered through the night and got up at 5 a.m. for a "budget breakfast" — Nescafe and white bread with no jam in sight — before we hit the road.