Does winter make you growl? Does the cold make you yearn for fur?
If your answer is, "Does a bear crap in the woods?" then you'll be happy to know there's a cure-all to your hibernation — a sleeping bag shaped as a gigantic bear. 
The bag, which one can only assume is soft enough to meet the fuzzy-wuzzy standards of Snuggle the Fabric Softener Bear, is called the "Great Sleeping Bear" is the work of Dutch artist Eiko Ishizawa.
Photos of the sleeping bag started appearing online in 2009, and the artist wrote in 2013 that she'd start selling a limited number of the bears -- all of which are handmade -- the next year. But the bags started seeing renewed popularity online this week, probably because it's the time of year when everyone is dreaming of hibernating until warmer weather arrives.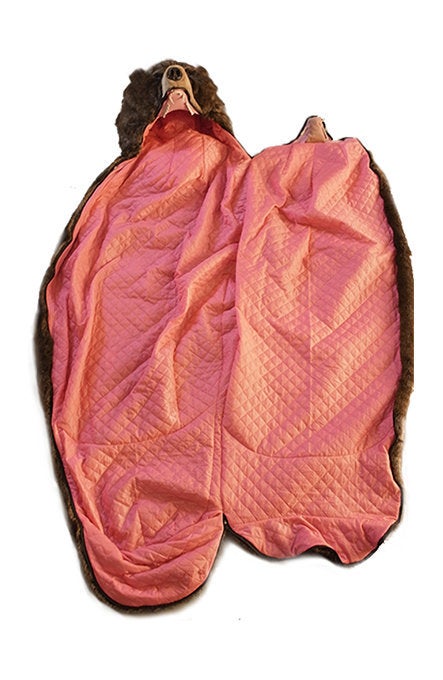 Ishizawa wrote about why she created the bag on her website:
By having the experience of transitional discoveries like finding a bear, realizing a little human face in his mouth, and recognizing details and shape of this commodity, I attempt to create this work as to be a medium for audiences to generate one's transitional perceptions and fantasies in reality.
Basically, if you ever wondered what it's like to be a bear, this is your chance.
But you have to act quickly. "This work will be limitedly produced in unknown period, approximately only within these years," the site states. on the site. Plus, this sleeping bag has a price tag that is sure to Baloo your mind — $2,350.
Calling all HuffPost superfans!
Sign up for membership to become a founding member and help shape HuffPost's next chapter