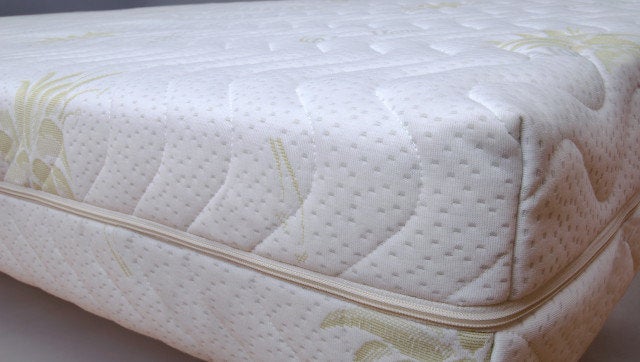 A reader recently asked, "I'm looking for a green healthy mattress. What do you recommend?"
Because we spend about half our lives in bed, I recommend a mattress made of natural materials and free of chemical treatments. Alas, most conventional mattresses are stuffed with petroleum-based, polyurethane foam that can release, or "off-gas," volatile organic compounds (VOCs) that have been linked to cancer, allergies, asthma and harm to nervous systems and children's development. These chemicals include toxic fire retardants that migrate into the air we breathe.
Greener Penny has long advocated against these synthetic chemicals. In 2010, we spoke with Heather Stapleton, a professor of chemistry at Duke, who warned against the health threats posed by widely used mattress fire retardants, such as Tris, which a study led by Stapleton found in house dust.
Choose mattresses made from natural, renewable and untreated materials: wool, cotton (in either, certified organic is greenest) and latex from rubber trees.
Mattresses wrapped in wool, a naturally fire retardant material, can meet the current U.S. Consumer Safety Products Commission (CPSC) "open flame" flammability standard (based on the California standard that the state is now poised to change).
If you want a wool-free mattress that's untreated with fire retardant chemicals, you'll have to provide the retailer with a prescription from your doctor. Here's a form you can download.
There are now many companies selling greener mattresses in adult and crib size. They also sell less expensive futons or mattress toppers. All are available in a range of natural materials and prices. Here's a recommended brand list.
See "Playing With Fire," the Tribune's excellent investigative series on the chemical and cigarette industries.
Related
Popular in the Community