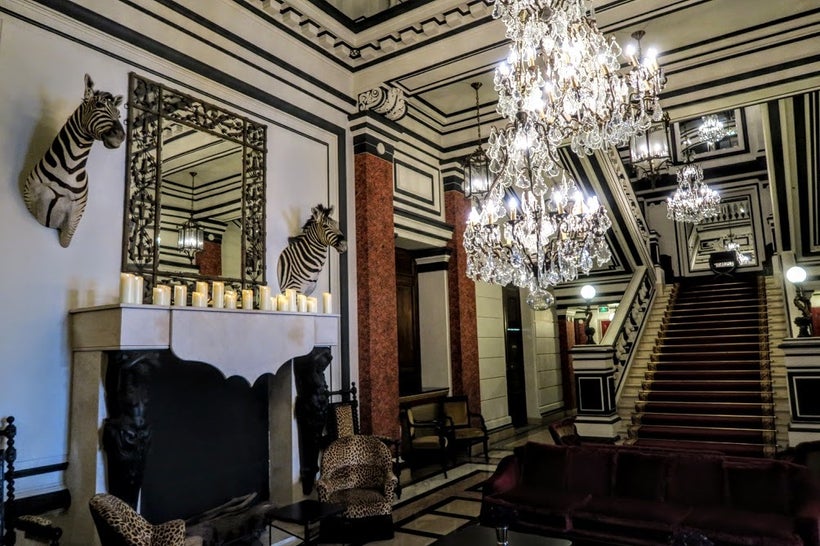 French couturier Yves Saint Laurent once said, "fashions fade, style is eternal." This point of view is well-suited for designing a modern hotel. To be considered "best-dressed," hotels not only have to have a signature style, but this unique style cannot go out of fashion by the time the next travel season rolls around.
There is no better destination to experience how hotels are tailoring to today's style-conscious traveler than Europe, a continent so rich in history and culture, it might as well be considered the birthplace of impeccable style. With their world-class design sensibility, unique approach to interior decor, and stylish amenities, these "best-dressed" European hotels go beyond being merely fashionable. They are truly timeless.
Saint James Paris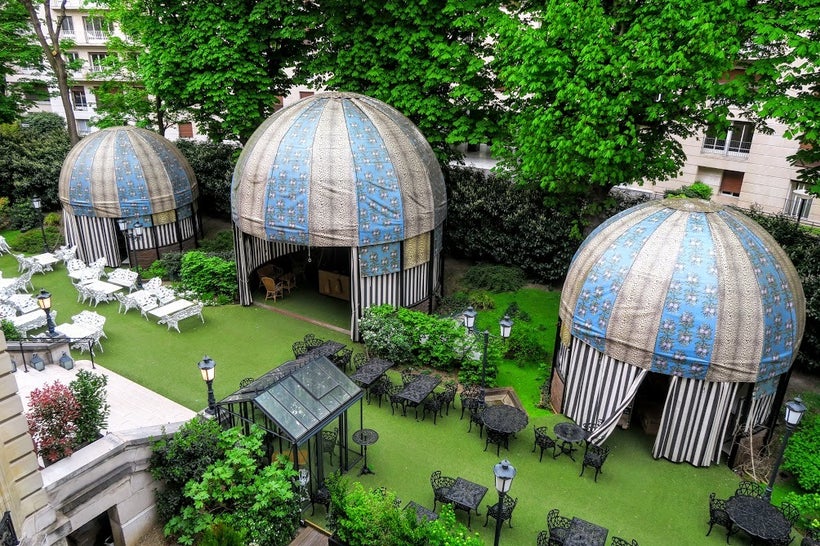 Whenever talking about style, we'd be remiss not to start in Paris. In the city of the palace hotels, the Saint James has managed to make a bold statement worthy of its own fragrance by Guerlain, which is also responsible for supplying the spa.
The Saint James's stylish legacy began even before the neo-classical chateau was constructed in 1892, as the site where well-heeled Parisians used to embark on Montgolfier hot-air balloons. In 2008, the Saint James gave designer Bambi Sloan carte blanche to redesign every corner of the property. Sloan's theatrical design recaptures the hotel's fin de siècle exoticism with modern luxe, including the recreation of Montgolfier balloons out on the terrace.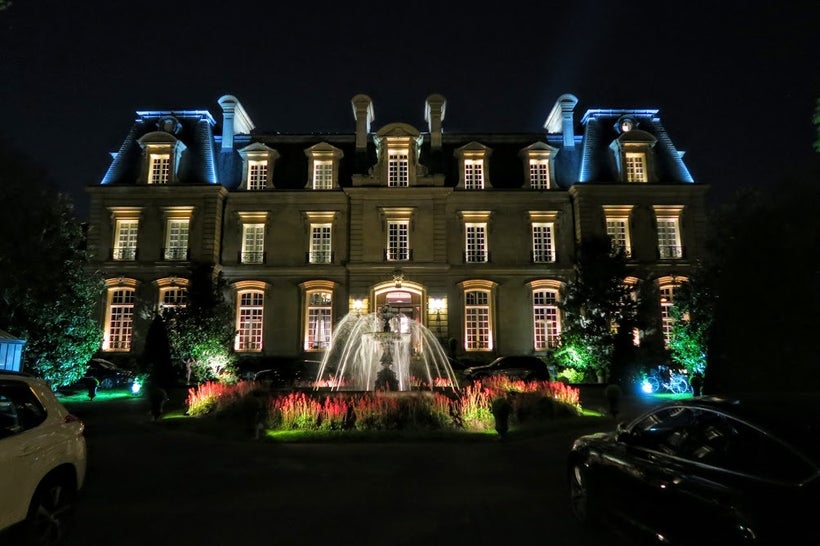 These grand hot-air balloons reappear as a decorative motif throughout the Saint James. Otherwise, the style can best be described as an anachronistic reverie, where it's easy to envision every guest ­­– from the 19th century onwards – as being spellbound to reside here eternally.
Thanks to Sloan's daring vision, every one of the 48 rooms at the Saint James is uniquely dressed with whimsical fabrics, rare furniture and vintage portraits that the designer herself hunted down from Parisian antique shops and flea markets. You can book a stay based on your personal style, whether that be a love for velvet drapes or trompe-l'œil.
My favorite rooms are the prestige suites on the hidden top floor, like room 504, with their own solarium foyers that let in a decant gleam of daylight. The rest of the hotel is a dimly-lit palace so consider yourself lucky if you happen to spot Pilou, the Saint James's resident black cat.
Das Stue in Berlin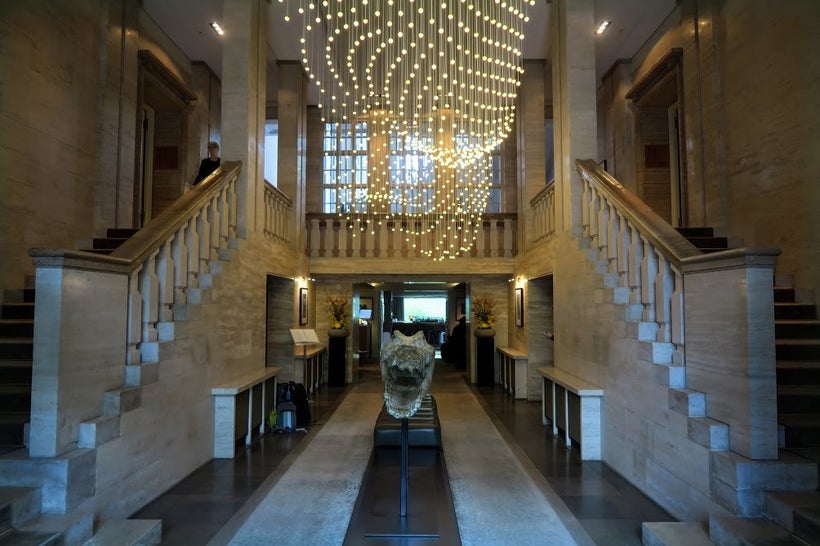 Berlin is not a city where you'd imagine waking up to wild antelopes gracefully chasing each other while ostriches mingle nearby, perfectly unbothered. There's always a certain element of fantasy when it comes to style, and Das Stue has plenty of safari daydreaming to offer.
It wasn't enough for this boutique hotel to be located right next door to Berlin's sweeping Tiergarten and world-class zoo, offering views of the animals from the rooms, the bar and the terrace. In May, Das Stue has just completed its own private entrance to the Berlin Zoo. The experience is touted as being "a contemporary Noah's Ark shipwrecked in the Garden of Eden."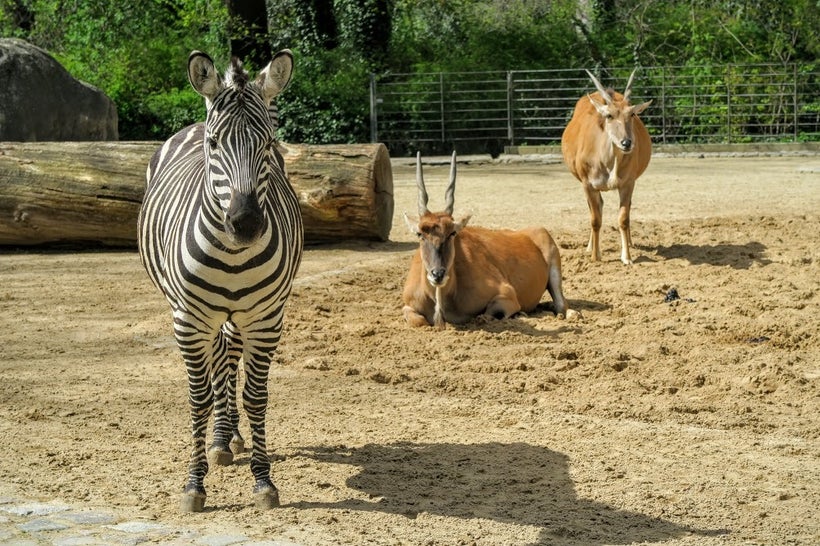 Spanish architect and designer Patricia Urquiola is responsible for Das Stue's impeccable interior décor. The hotel is set to resemble an elegant living room – perhaps belonging to Marlene Dietrich.
With the sound of ice swirling around cocktail glasses, the Das Stue bar is infinitely more glamorous than any other hotel bar, catering to accented jetsetters well into the evening hours. In the winter, guests can keep warm out by the terrace-turned-igloo outfitted with luxurious faux-furs, or by taking a dip inside the indoor piscine, heated year-round.
The 78 rooms at Das Stue are all equipped with the utmost modern amenities, including remotely-controlled blinds on the panoramic floor-to-ceiling windows overlooking the zoo. The hotel's largest Bel Etage suite comes with two bathrooms, original photographs by Helmut Newton, Henri Cartier-Bresson, and Irving Penn. Not to mention, your choice between an Audi limo or sports car to take your around town to Berlin's other see-and-be-seen establishments like Grill Royale, Soho House, TheLiberate, Tausend Bar and the galleries on Postdamer Straße.
Il San Pietro di Positano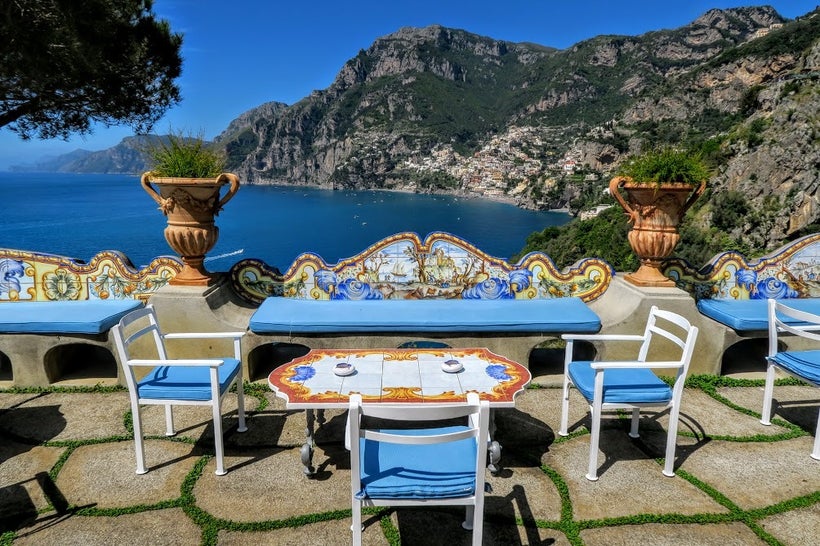 An Italian style icon on the Amalfi Coast, Il San Pietro di Positano, pays homage to the founding family dynasty without feeling dated. Opened in 1970 by Carlino Cinque, Il San Pietro was picture-perfect from the start: hugging the stunning cliff-side, with breathtaking views of the azure Mediterranean, and offering private rides to Positano on a Fiat Jolly cabrio.
Today, guests at Il San Pietro can use the property's private dock to embark on a yacht towards pretty Capri or go swimming near the dolphin-shaped Li Galli island. Trust us, having a yacht pick you up at your hotel is certainly the most stylish way to spend the day.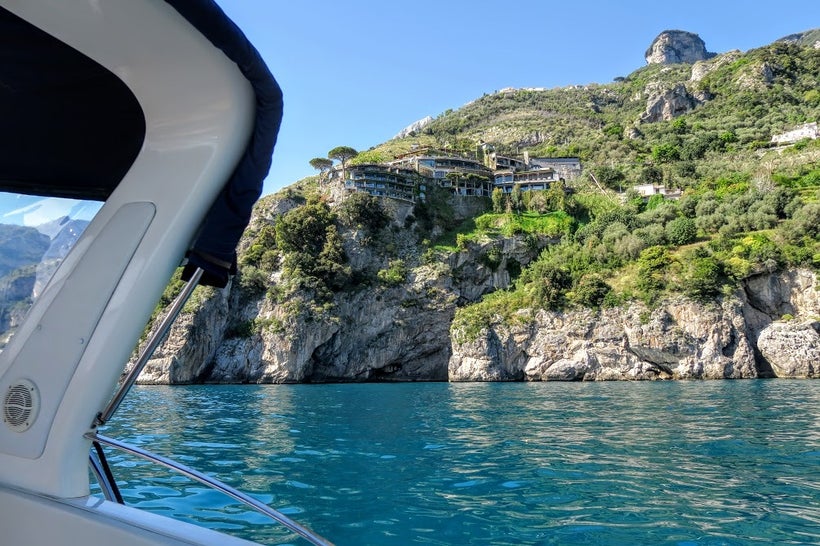 Carlino's great-nephew Vito Cinque is now Il San Pietro's general manager. And every winter, he takes on a new renovation so that the hotel can remain a top dream destination. "[Renovating] is not a necessity, but we like a challenge," Cinque said. "The spirit and taste [of Il San Pietro] is in my DNA."
In 2015, Cinque brought on Fausta Gaetani to individually redesign most of the 57 rooms at Il San Pietro, including the standout room 22, which is actually rooms 23 and 24 combined and used to be Carlino's original residence. In addition to designing the furniture, Gaetani enlisted local artisans from Rome and Florence to create custom, handmade ceramics, lamps and tiles to match the hotel's signature blue-and-bright-white coastal splendor.
Designing a hotel can be similar to creating a couture gown, where what's on the inside is just as important as what we get to see on the outside. To that point, Il San Pietro's most recent renovation is the expansion of its kitchen, carved right into the rock. The open concept design by Andrea Viacava features an intimate chef's table, food shelves that can be adjusted depending on the chef's height and a cutting-edge sanitation system akin to a surgery room. Of course, there's a views of the ocean to be enjoyed by the hotel staff, a few of whom have known their now-boss Vito Cinque since he was a young boy. "It's a way to show gratitude to the people working for you," Cinque said.
Ett Hem in Stockholm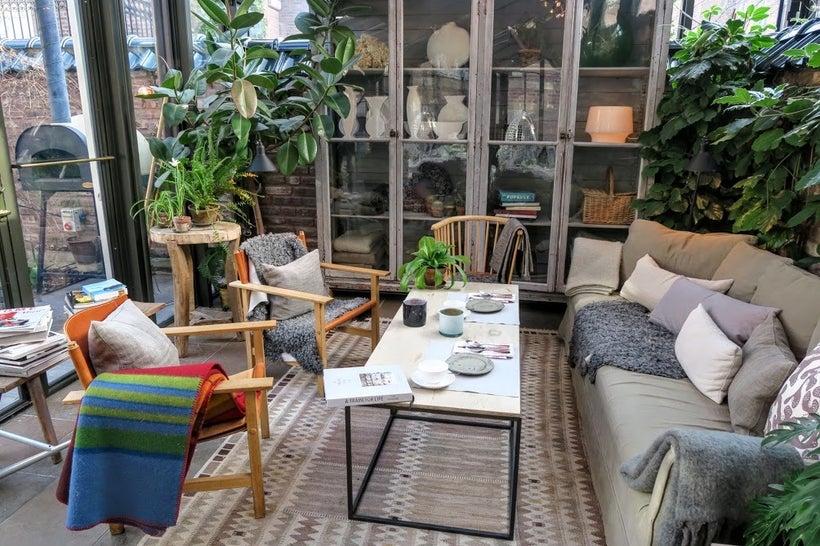 The scent of lemon, cedar and amber welcomes you at Ett Hem, a boutique hotel that feels more like your stylish friend's townhouse in Stockholm. The signature fragrance was created by Julian Bedel, founder of Argentina's perfume lab Fueguia 1833, after he himself fell in love with Ett Hem's immaculate interiors and intimate-home feel.
Built in 1910 but renovated in 2012, Ett Hem features the epitome of tasteful décor, both elegant and relaxed. Every detail was carefully considered by British interior designer Ilse Crawford. Additional creative guidance was provided by owner Jeanette Mix, whose own personal collection of art, photography, and books can be found throughout the house.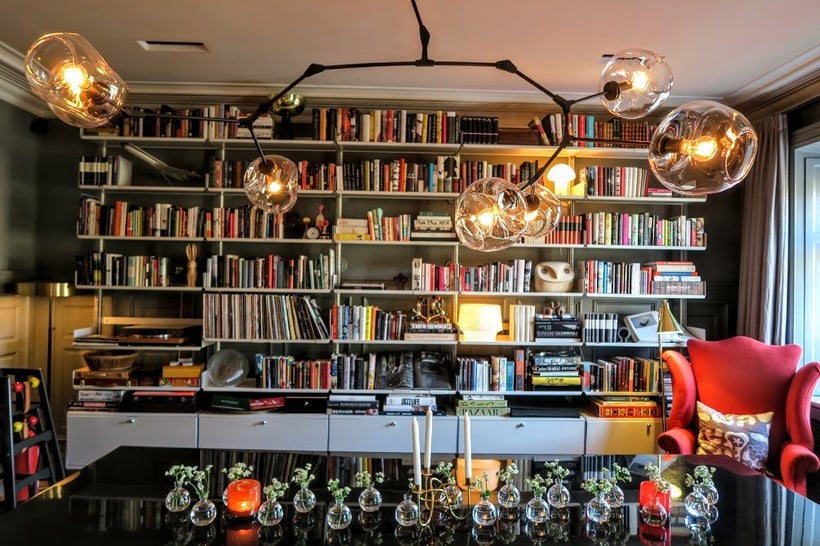 Crawford's dream home-style resulted in a dining room designed for cultured dinner parties, a grand piano in the living room for stately entertaining and a charming kitchen with freshly-baked desserts every evening. But Crawford's vision is even more fully-realized out on the garden glasshouse: a cozy, leafy respite perfect for sipping morning coffee and feeling utterly inspired.
Ett Hem makes you feel at home especially upstairs, where its design philosophy is perfectly mingled with modern amenities. All 12 rooms have Kiehl's bath products, a Dodocase'd iPad 2 and like any true 21st-century home, access to Netflix.
If you're ready never to leave the room and not feel not even a tinge of guilt about it, consider booking room 5, complete with its own fireplace and freestanding marble bathtub. Even if you're not willing to wear anything else but a plushy bathrobe, Ett Hem encourages you to sneak downstairs and relax in the Swedish sauna and hot stone slab ­­­– just like a good friend would if you were a guest at his or her home.
Calling all HuffPost superfans!
Sign up for membership to become a founding member and help shape HuffPost's next chapter
This post was published on the now-closed HuffPost Contributor platform. Contributors control their own work and posted freely to our site. If you need to flag this entry as abusive,
send us an email
.