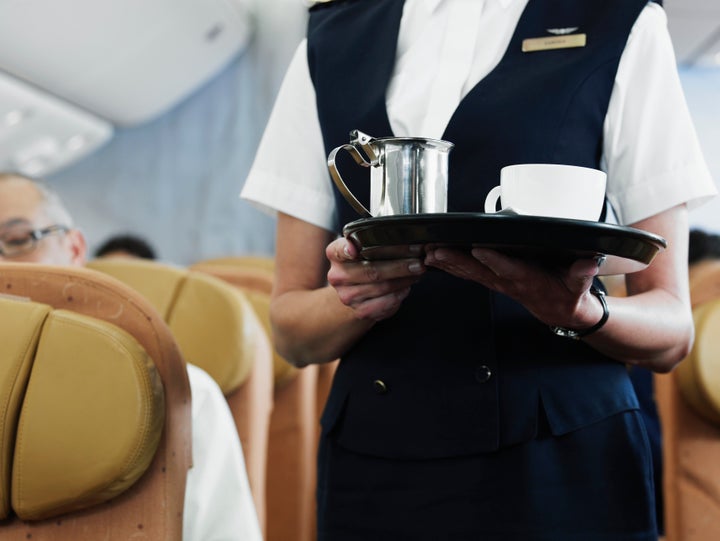 Find yourself draggy for a week after a redeye? Just think of the flight attendants and pilots who do it all the time.
Former Continental Airlines flight attendant Abbie Unger told The Huffington Post that for her, the most grueling part of working transcontinental flights was the varied schedule. Unger, who is also a HuffPost blogger, was an on-call flight attendant and did not have a set number of flights she worked per month.
"I never worked a day that was nine to five, so I was constantly trying to regulate my body clock as I juggled early morning check-ins followed by late night check-ins," she said.
To help her fall asleep when her clock was messed up, Unger would carry the sleep aid melatonin. She wasn't alone: New data from a recent survey of flight attendants working for the Irish airline Aer Lingus revealed that as many as a third of the crew reported using some type of sleep medications at least once a week.
"This is a concerning statistic, but not surprising," Dr. Neil Kline, a sleep physician and director of the American Sleep Association, told The Huffington Post.
"Humans are creatures of habit when it comes to time. Our internal timer is set to an (almost) 24-hour clock," said Kline, who was not involved in the Aer Lingus survey. However, he explained, being exposed to bright light or trying to sleep at different times than we're used to disrupts our internal clocks, which is what leads us to feel jet lagged. And sleep medications, like over-the-counter melatonin supplements, are meant to reset the body's internal body clock.
There's not really enough research to say how often is too often to take sleep medications, Kline said. But, he added, it is important to recognize that any sleep medication, whether prescription or over the counter, is going to come with its own side effects. "Many of the medications and OTC products used for insomnia and jet lag can cause daytime sleepiness and lead to impaired daytime performance," he said.
90 percent of flight attendants reported having trouble sleeping
A total of 470 Aer Lingus flight attendants were surveyed for this research, which was commissioned by IMPACT, the trade union that represents the airline. In addition to the finding that 33.8 percent of the flight attendants reported taking sleep medication once a week or more, nearly 90 percent reported having trouble sleeping at least once a week or more. And the flight attendants reported sleeping 6.72 hours per night on average, shy of the National Sleep Foundation's recommendation of seven to nine hours per night for adults between 25 and 64 years old.
The data from the survey will be sent to the Health and Safety Authority of Ireland and the Irish Aviation Authority, both of which have a role in aircraft safety, IMPACT communications officer Niall Shanahan told HuffPost.
The trouble with sleep meds
An important caveat is that the survey did not delineate prescription sleep aids from non-prescription sleep aids -- though research shows there are concerns associated with both.
Melatonin is a natural hormone we produce that signals to our bodies it is time to sleep. It's also available in a synthetic form intended to help people counter the effects of jet lag or an unusual sleep schedule.
Despite being marketed as a natural sleep aid, experts have warned that many melatonin products on the market, which are not regulated by the FDA, are much stronger than the dose most sleep doctors recommend, which in turn can make you groggy the day after using them. And some research suggests that when the brain's melatonin receptors are exposed to too much of the hormone, they may stop responding to it -- meaning the supplements become ineffective.
When it comes to prescription sleep aids, several studies have shown that use of hypnotics -- including Ambien (zolpidem tartrate), Intermezzo (zolpidem), Lunesta (eszopiclone), Silenor (doxepin hydrochloride), and Sonata (zaleplon), among others -- was associated with increased incidence of cancer and higher rates of death from any cause. This was true even for individuals who took fewer than 18 pills per year.
Practicing good sleep hygiene is key
In addition to carrying melatonin, Unger would also try to take shorter naps on her layover so she would be rested and prepared to work if she couldn't sleep through the night. Other things that helped as she traveled across multiple time zones were making sure she slept in a dark room and got sunlight once she was awake (and wanted to be awake), eating well and eating enough, and exercising.
"I can't tell you how many times I woke up in the middle of the night starving because I didn't eat enough in the evening because I had felt more tired than hungry," she said. "And exercise can do wonders."
"The best treatment for preventing jet lag is avoid the time zone change," Kline said. But for flight attendants, other flight crew members and shift workers who cannot avoid having to shift their sleep, he suggests light therapy, which involves avoiding bright light in the evening and getting sunlight (or using a light box) when they do wake up.
Practicing good sleep hygiene is essential, he added. This includes never watching TV in bed, avoiding caffeine in the afternoon, exercising regularly, and planning a relaxing pre-bedtime routine, like taking a warm bath or shower or mediating.
But is there enough time for healthy slumber habits?
In addition to dealing with crossing time zones and her varied schedule, there was the problem of just not having enough time in between flights to rest, Unger said.
"An eight- or nine-hour overnight [flight] only leaves you with about five and a half to six hours inside your hotel room. No matter how many time zones you have flown through or not flown through, six hours is not enough time to rest," she said.
Unger is far from alone in experiencing sleeping woes. One study that compared self-reported health information for flight attendants for two U.S. airlines with that of the general U.S. population found male flight attendants were diagnosed with sleep disorders at a rate nearly four times the general population and female flight attendants were diagnosed at a rate that was nearly six times the general population.
Statistics like those are part of what inspired the Aer Lingus union to conduct its survey on the health and wellbeing of its flight attendants, Shanahan said. The union will use the data to help address concerns from airline crew members about the effects of working conditions on their health, as well as help ensure the airline is complying with health and safety aviation laws, Shanahan said.
Sarah DiGiulio is The Huffington Post's sleep reporter. You can contact her at sarah.digiulio@huffingtonpost.com.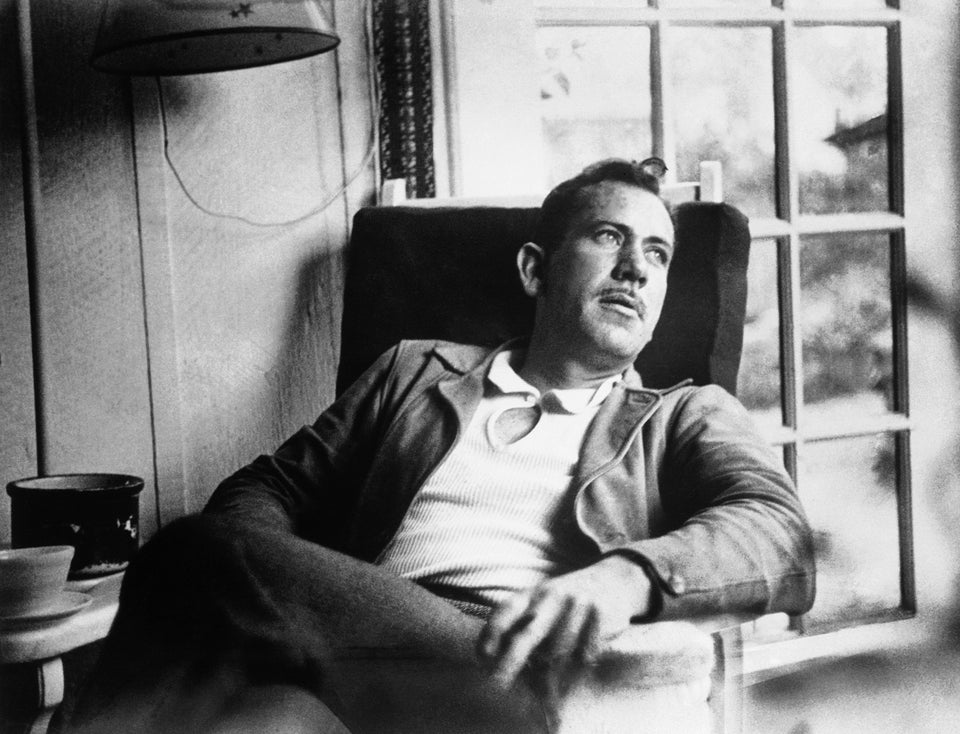 Quotes To Inspire You To Fall Asleep