a'Twenty-five years ago, a visit to Hurleyville, a small hamlet in Sullivan County in the Catskills, a fifteen-minute drive from my coop bungalow colony in Woodbourne, NY, meant a tour through the aging installations of local history at the Sullivan County Museum, followed by hunting for treasures in Kimmy's, one of several antique shops that lined Main Street. The visit was always topped off by an oversize platter of veal or eggplant parmesan at Frankie and Johnnie's restaurant.
By the time we arrived there, the Catskills was in a steep decline. Resort hotels like the Concord (1998) and Grossinger's (1986) were soon to close down and bungalow colonies, once the preserve of middle class vacationers, were rapidly transformed into summer rentals for communities of religious Jews. We were unique, having bucked the trend in 1980, by buying Jacoby's Bungalow Colony and transforming it into The Buffalo Colony, a lively, inclusive community of blacks, whites, gays and straight city dwellers from all over the five boroughs.
Imagine my surprise, when I recently drove down Main Street in Hurleyville to find that many if not all of the homes now sported new facades, and that the once empty town was undergoing a major transformation. A new Hurleyville Arts Centre stood near the old, abandoned railroad station. Elsewhere on Main Street new tenants included the Hurleyville Maker's Lab, a fiber arts shop, an art gallery, and the Hurleyville Market, its food prepared daily by chefs at The Center for Discovery, the major creative force behind the town's rebirth or rather its reimagining.
Patrick Dollard, President and CEO of The Center for Discovery, the largest pediatric provider in NY for children with complex disabilities, has worked at The Center for 37 years, watching the non-profit grow from a staff of 25 serving people with cerebral palsy to a staff of 1600 serving people with more diverse needs. Both a Buddhist and a visionary, Dollard sits in his office, at a large circular table, inlaid with a compass, which he says has its own fung shui. "Looking east means creativity," he said, pointing in that direction.
Clearly, Dollard has been looking East and North, South and West, too, as he has guided the Center's expansion, buying up five farms as well as many of the buildings on Main Street. With the major support of benefactors Janet Carrus and Walter J. Scherr, with funding from The Open Space Institute, a non-profit which partnered with The Center in the purchase of some of the farm properties and the 9.2 mile Rail Trail from South Fallsburg to Ferndale, with Hurleyville approximately in the middle, as well as with grants from federal and state governments, Dollard has begun to revive Hurleyville on a new, "inclusionary "model.
On the surface, Dollard seems to be creating a new definition of a company town. Throughout American history, from the 1880s to the 1920s, company towns were established in areas where factories and industries were located. At their peak, there were more than 2,500 company towns, housing 3 percent of the US population.
The towns provided workers with stores, schools, churches, markets and recreation facilities. These towns reflected the paternalistic philosophy of 19th century businessmen who felt a moral responsibility to care for their workers. With the arrival of the automobile in the 1920s, however, company towns began to decline as workers were able to commute longer distances for work.
Enter Patrick Dollard with a new template, one in which The Center for Discovery serves as a lynchpin for revitalization. "Our goal for Hurleyville is to create a place that allows everybody to participate freely, a reverse inclusion model. In Hurleyville, people with disabilities will just fit in," Dollard said.
At the heart of The Center's activities is an effort to understand brain dysregulation in a non-disability-centric way. Eager to embrace new techniques and methods, the Center moved forward with significant innovations. "Our work," Dollard explained is "translatable to anyone, abled or disabled, who lives long enough." Having the right environment, built architecture, as well as the right food*, which is understood as medicine, is central to their philosophy.
Currently, The Center serves 171 children, ages 5 to 21, in its residential/school program and 162 individuals, aged 21 to 83, in its adult residential program. In addition, The Center has approximately 130 school age day students in its special education program and it serves hundreds of outpatients in its NYS Department of Health Article 28 Clinic (The Discovery Health Center).
For its first years, The Center kept a low profile. "It was purposeful; it was almost as if the place was a secret," Sullivan County historian John Conway said. Then, several major factors conspired to change its public persona. One was the buying of the Mitteer Farm in Hurleyville in 1999, enabling The Center to enlarge its imprint. The other was the Autism epidemic that was exploding in New York State and elsewhere across the nation. The Center had established a reputation for caring for patients in the medically frail area and New York State needed residences for patients with Autism. It made sense for the Center to expand their services to help Autistic children and young adults.
The first Center building, currently in use as one of their adult residences was in Liberty, NY This was followed by the purchase of five farms. After a local developer who planned to build 120 single family houses went bankrupt, The Center bought his property with the thought of building housing for their staff. Dollard's goal is to have 300 to 400 staffers who can walk to work. "As the largest employer in the county, we know that earning $15 an hour is not enough, especially if you need a car," he said. Compounding the difficulties for Center staff is the weather which he described as, "four months of winter that are living hell. Every snowstorm is expensive. We need the staff to be there," he said.
Increasingly, their attention turned to the hamlet of Hurleyville, a scalable town inside their envelope. If Center folks lived there or if family visited residents at The Center, what would the little town be able to offer them? "Where would family members go?" John Conway quipped, "Walmart? McDonalds?" So began The Center's effort to develop Hurleyville's Main Street, a design so successful that according to Dollard, "right now there is only one building on all of Main Street that we do not own."
While millions have been awarded The Center from federal, state, and local grants, Dollard said that many of the changes on Main Street were accomplished by private gifting. Dollard praises Janet Carrus, the inspiration and funder of the new Hurleyville Arts Centre and its Executive Director for her "remarkably generous and brilliant approach to including people." Erin Dudley, Projects Coordinator at the Arts Centre, calls Carrus, "the genius behind it all."
Janet Carrus describes herself as someone who "tends to do everything backwards," adding that she started college at 38 years old and took up professional competitive dancing as an adult. Carrus believes that the arts is the most important vehicle for change. "We need the arts to guide us out of darkness," she said.
Carrus was blown away by the fact that "there was nothing institutional about the Center." Her first donation was followed by a second and then by an invitation to honor her at their 2004 fundraising gala at Chelsea Piers. Her first thought was to say no. "I don't need to be like Trump and stick my name on everything," she said. Ultimately, Carrus agreed, with a caveat: "I told them that they needed to project a visual that reflected their philosophy in working with the severely disabled and I came up with the idea that my dance teacher Reuben should perform a dance with several of their more abled-bodied residents." When Reuben and the residents performed the dance at the gala, Carrus said, "You could hear a pin drop, except for people blowing their noses from crying." The result was extraordinary: "One gentleman who previously gave a $10,000 check gave one for $100,000."
Built on Center for Discovery property, the new Hurleyville Arts Centre, designed by architect Michael Watkins in collaboration with Carrus, opened in 2016 with a 130-seat state of the art cinema, a yoga space, several dance studios and an art gallery. So far, Carrus has invested $5 million in the project which is currently running in the red. Almost one-year old, the Arts Centre has already offered the community outstanding arts programming. In August, a unique outdoor fashion show by Heidi Latsky Dance, a company that promotes inclusion in the world of dance by including dancers with a variety of body types and disabilities drew an enthusiastic crowd. As the Arts Centre's company-in-residence, the dancers strutted to the soundtrack of "Dirty Dancing" and wore original 3-D printed (at the Maker's Lab) and crocheted outfits. In October, the company will return again, paired with the ReelAbilities Film Festival. Looking forward, their Projects Coordinator Erin Dudley dreams of the Arts Centre's creating an outdoor space for a dance festival, sort of a mini-Jacob's Pillow.
Down Main Street from the Arts Centre is the Hurleyville Maker's Lab, formerly the 11,000 square foot warehouse building of the Sullivan Dairy. For a modest monthly fee, members of the community at large can work on a project of their own creation in the media studio, woodshop, ceramics studio, and sound studio. A future metals shop is planned. Outfitted with such high-tech equipment as laser cutters, 3D printers, and CVC Routers, the Lab also includes classrooms where workshops are offered for local and Center residents.
Denise Sullivan, who spent 33 years as a Director of BOCES in Sullivan County, currently works as the Community Liaison at The Maker's Lab arranging field trips, and giving tours. Sullivan reports that the Lab currently has 128 members including many snowbirds from the Tristate area. Since January, Maker's Lab Director Mark McNamara has run a series of workshops for BOCES students across the county. One student's project: building a robot to carry books for a student on crutches.
Privately funded by a $1-million gift from philanthropist Walter J. Scherr and his wife Vera, the Lab has already attracted a $1.25 million grant from Google.org to complete the development of the indieGo.org, a unit that transforms a relatively inexpensive manual wheelchair into an electric one by having the chair roll on and off a power supply.
Speaking as a historian, and not as the Director of The Center's Media studio, John Conway reflects on Dollard's vision and on his determination to avoid making Hurleyville into a typical company town. "The idea seems to be to partner with private business, to develop a business district for everyone, including The Center and local residents. Hurleyville folks, according to Conway, welcome the changes. "They all want to bring the community back."
Dollard envisions more synergy with SUNY Sullivan, a school he calls a "sleeping giant." He would like to establish Hurleyville as their college town and even move the college bookstore to the hamlet. With all of these plans, Dollard insists that he is not taking properties off of the tax rolls but rather adding value.
Steven Vegliante, Town of Fallsburgh Supervisor and a real estate attorney confirms Dollard's claim. "While buildings which are used for non-profit purposes have been removed from the tax rolls," Vegliante wrote in an email, "the buildings which remain or which are being developed for commercial or retail use remain on the tax rolls." Vegliante is entirely positive about the Center's role: "Overall, the exemptions are far outweighed by the overall investment, payroll taxes and wages which are generated and spent within our community," he said.
Wearing a third hat, as Editor-in-chief of the newly resuscitated The Hurleyville Sentinel (the original paper was founded in the 1880s), John Conway sees the newspaper as bridging the gap between the Center and the community. "Society lost the ability to be a citizen," he said, adding, "There is nothing better to give identity to a community, than a local newspaper."
Dollard is eager to encourage other private investors to get involved in building new buildings with stores and residences on Main Street. As a self-described foodie, he is looking to bring more restaurants like The Pickled Owl (located in a Center building) and other tax-paying businesses to Hurleyville. Dollard has also collaborated extensively with Chef Cesare Casella, chief of the Department of Nourishment Arts [DNA] at The Center and creator of the Da Vinci Program where visiting Michelin-starred chefs train staff. Center residents participate in their own nourishment with some working in the chicken coops and others working in the fields and barns.
The Center has just been awarded its first U S Department of agriculture research grant on hemp, a partnership with SUNY and Stanley Brothers in Colorado. It will soon be breaking ground for the first 18-bed-unit of a specialty hospital for children in Harris and, if Dollard can make it happen, there will be an alternative charter high school to accommodate the families of The Center's diverse staff and neighbors.
On the surface, everything seems to be moving forward without a hitch in Hurleyville. "It's good but it's scary," said Lee Parks on the Board of Directors of the Liberty Museum. "As far as I know, there is no religious or political bent to The Center –it's just to take care of the residents. But still it's scary. What it might be if a group could control employment and the tax structure."
A friend tells me to check out a protest sign hanging on a building on Main Street, adjacent to the Hurleyville Market. It says, "You can't buy the whole town."
I walk up and down the street but cannot find it. The sign has been taken down.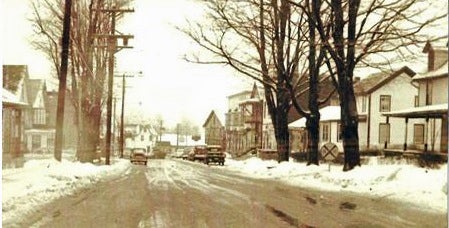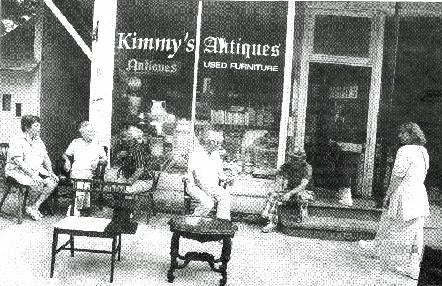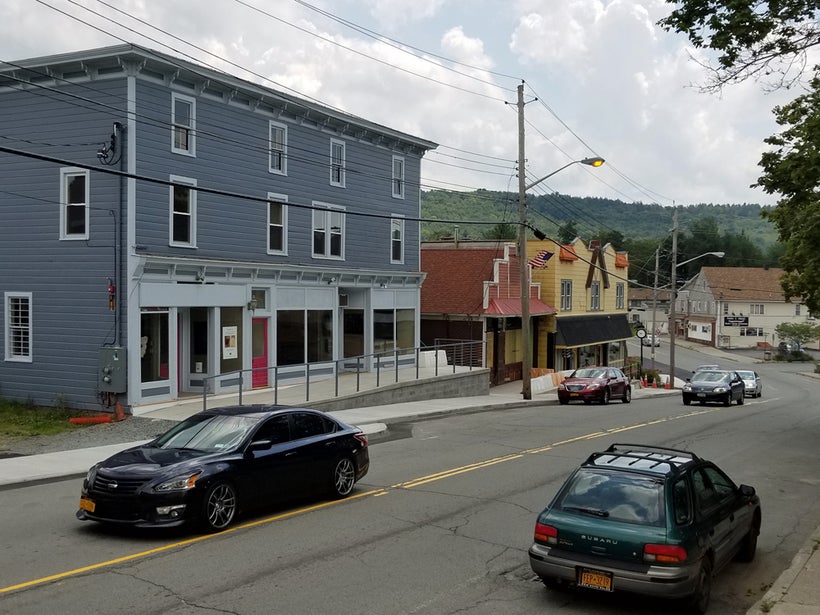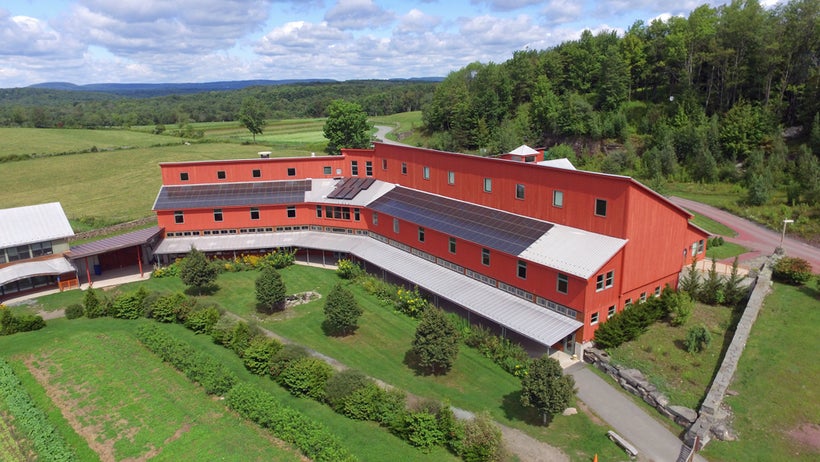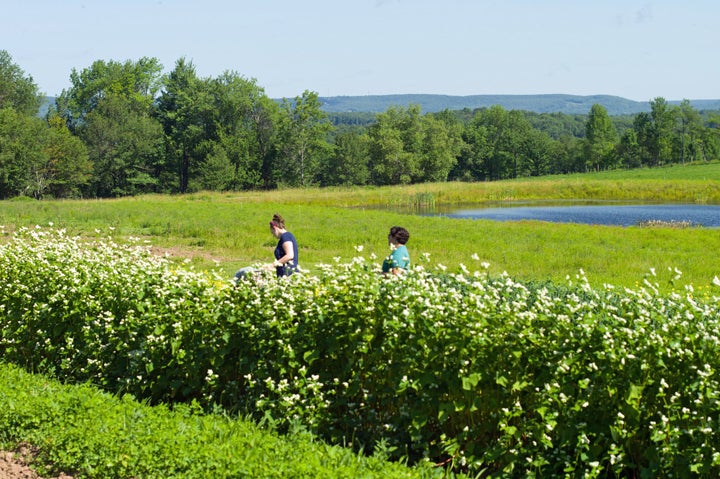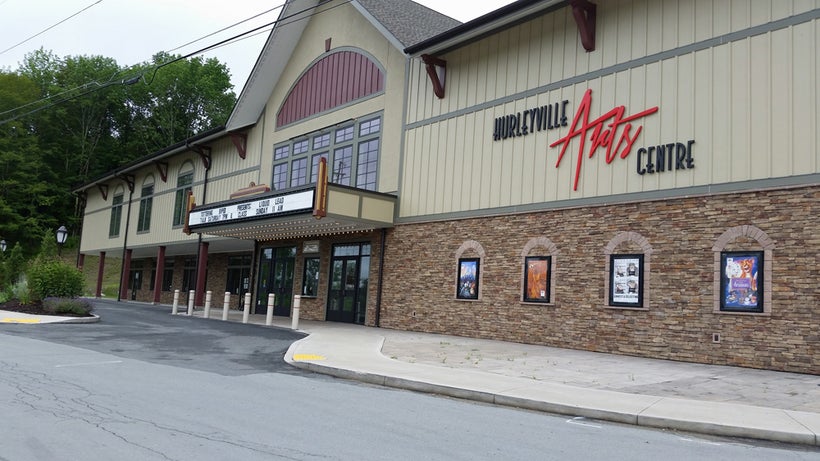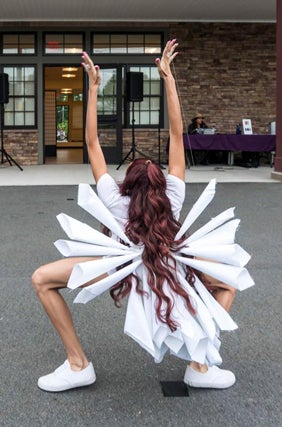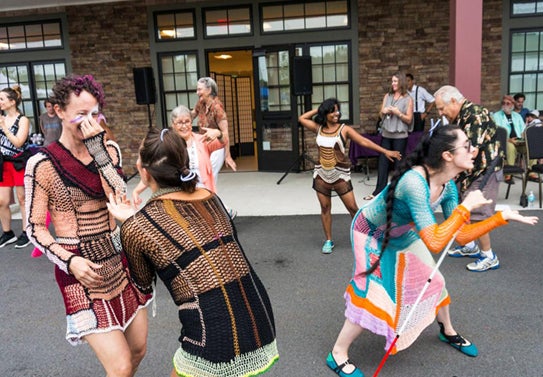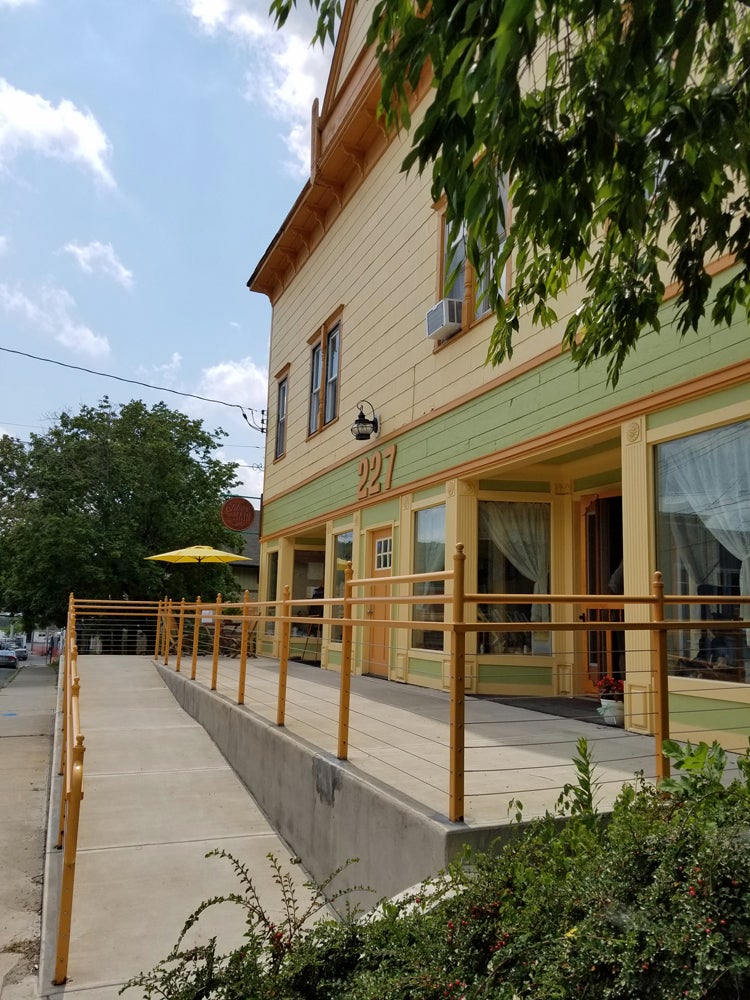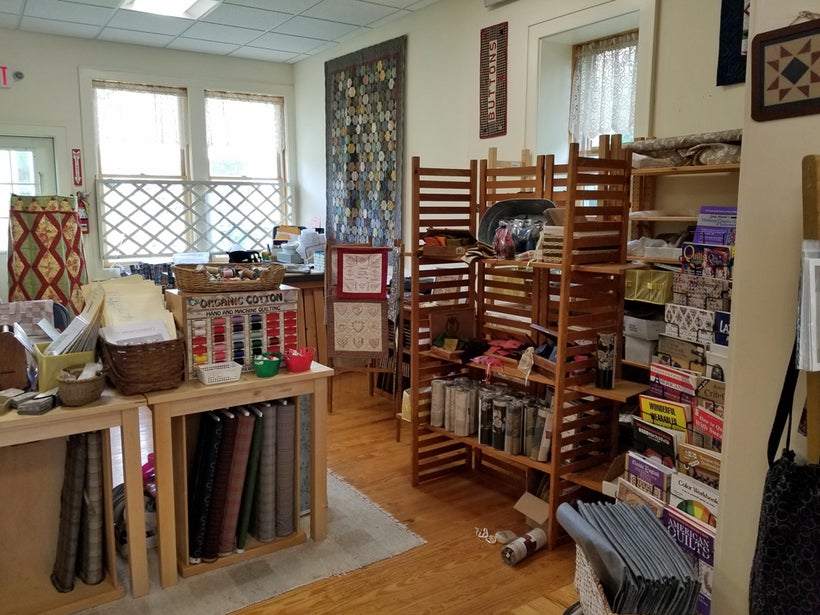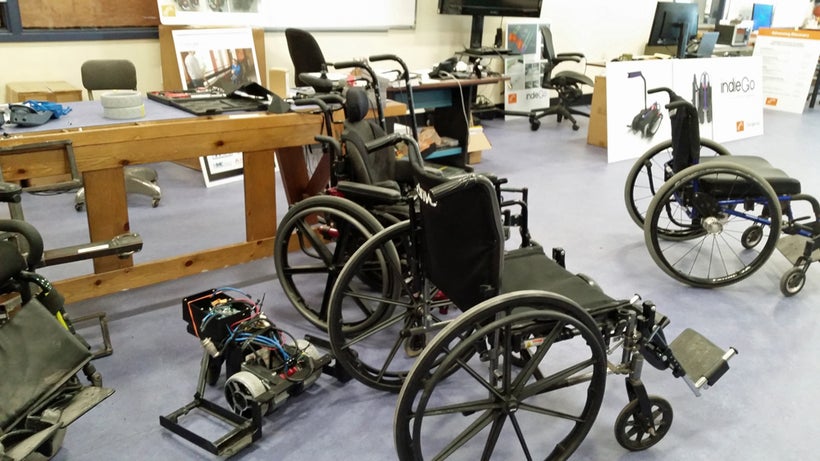 Calling all HuffPost superfans!
Sign up for membership to become a founding member and help shape HuffPost's next chapter
This post was published on the now-closed HuffPost Contributor platform. Contributors control their own work and posted freely to our site. If you need to flag this entry as abusive,
send us an email
.