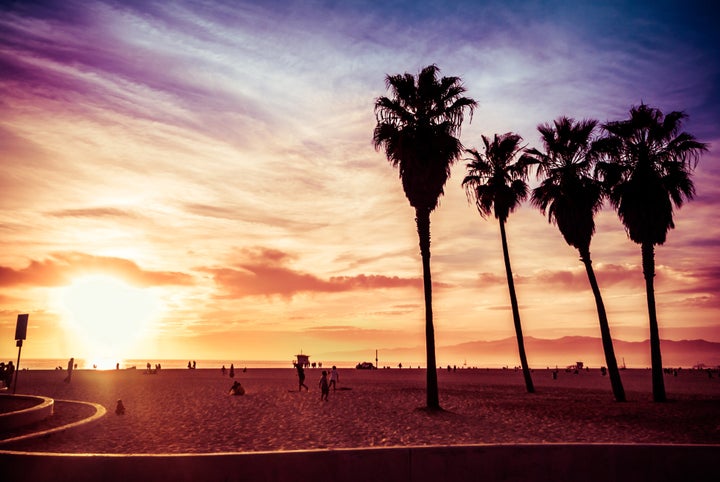 The city of Los Angeles is home to 3.8 million people. It boasts a booming food scene, beautiful beaches and the heart and soul of Hollywood. Tourists pack themselves into open air vans daily and are driven around the city, soaking up the history and culture. But living like a true local in L.A. requires skipping all of the well-known destinations. Here are 10 lesser-known spots that we can't believe we're telling you about.
1. Massage You Haven't Heard Of: Aurora Foot Spa
Don't expect a fancy spa setting here with cucumber water or flickering candles. This Chinese massage parlor tucked away in a strip mall on the border of West Hollywood and Beverly Hills features rows of big reclining chairs where you get a full body massage -- but with all of your clothes on. Strange right? Other customers sit to your left and your right but within minutes, you will be in a totally different zone. Your tab of $35 for an hour-long massage possibly makes it the best deal in town. Bonus: they're open until 10 p.m. 8324 Wilshire Blvd, Beverly Hills, CA 90211.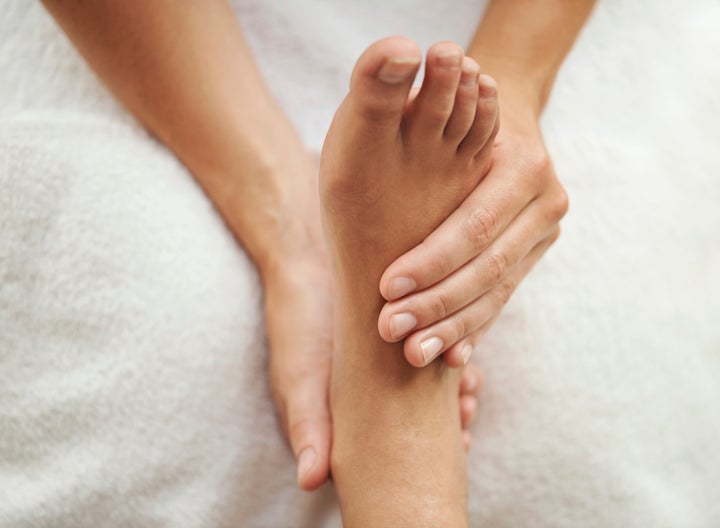 2. Fancy Happy Hour We Had To See To Believe: Cecconi's
Not only were we shocked to recently discover that Cecconi's has happy hour, but we were downright thrilled when we found out that it occurs during 4-7 p.m., even on Saturdays. Sipping a refreshing vodka cucumber cocktail and digging into fresh burrata at 5 p.m. on a Friday just made us complete. Plus, apps, beer, wine and cocktails are under $10.Angelenos frequent this West Hollywood hotspot for its gorgeous decor, fancy Italian food and good people watching. 8764 Melrose Ave, West Hollywood, CA 90069.
3. Secret Breakfast Burrito: Nina's Mexican Food
Just off of Sawtelle Boulevard's bustling Japantown that's packed with ramen-lovers at all hours, Nina has the goods on the best breakfast burrito on the Westside. It's simple with no frills and no rice, the way we like it, and is best when substituted with chorizo. Customer parking next to the store makes the whole experience an A+. 1651 Sawtelle Blvd, Los Angeles, CA 90025. (Runner-up: Cofax Coffee's secret crunch in their breakfast burrito makes it the best in the Hollywood area.)
4. Coolest Place To Sweat That's Not A Gym: Groov3 Dance Classes
Picture the ease of Zumba (think follow-along dance steps and tons of welcoming energy) mixed with cool, edgy 20-somethings who listen to hip hop. Groov3 classes are offered all over L.A. but creator Benjamin Allen's classes are not to be missed. A live DJ spins incredible hip hop mashups during class and when you leave an hour later, you're energized, dripping in sweat, and feel like you just got home from the club (but you're sober!)
Edge Performing Arts Center, 6300 Romaine St,

Los Angeles

,

CA

90038.
5. Best No-B.S.-Facial: Jennifer Kramer at Corrective Skincare
Plenty of estheticians and dermatologists see you once, recommend that you invest hundreds of dollars in a brand new skin regimen and even guilt you into extraordinarily expensive in-office treatments. Enter Jennifer Kramer. She is frank, personable and optimistic. Her facials are quick and surprisingly painless. She has common sense skincare tricks (like using ice on your face once a day), and she will also send you home with a sample of a product before ever suggesting you buy anything. 2730 Wilshire Blvd #320, Santa Monica, CA 90403 and 16161 Ventura Blvd #109, Encino, CA 91436.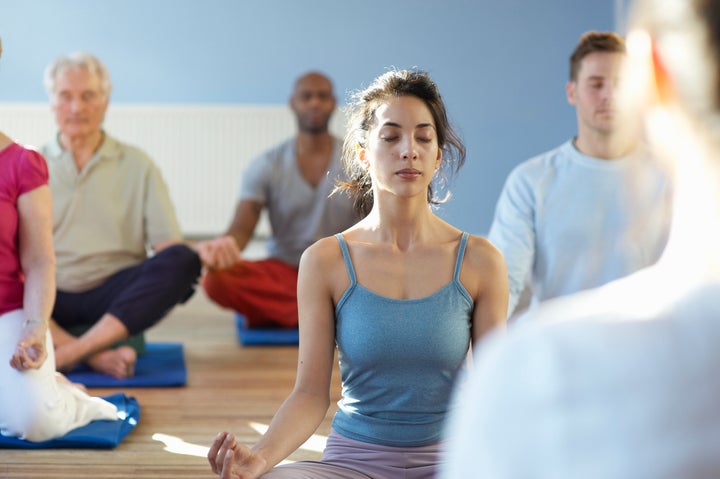 6. Number One Way To Unplug: Unplug Meditation
Aptly named, Unplug Meditation is the only drop-in meditation studio of its kind in Los Angeles. The studio offers classes for all levels, no experience necessary, morning noon and night every day of the week. Teachers come from a variety of backgrounds and every class is different. Bonus: because founder Suze Yalof Schwartz is a former fashion editor, the little gift shop has some seriously chic gems. 12401 Wilshire Blvd #101, Los Angeles, CA 90025.
7. Loveliest Sit-Down Wine Selection: Wally's Wine in Beverly Hills
Wally's has long been the authority on wines, but it wasn't until the store opened a wine and cheese bar in the heart of Beverly Hills last year that we really fell in love. The beautiful little tables inside and outdoors on the patio are garnished with vases of fresh lavender, and you will be hard-pressed to find a better wine selection on one menu in L.A. A perfect place to meet for a drink and grab a bite. 447 N Canon Dr, Beverly Hills, CA 90210.
8. Best Local Beach: Topanga State Beach
Yes, Zuma Beach in Malibu is beautiful. But our favorite hideaway for swimming, lounging and oogling the surfers will always be Topanga State Beach. With the beautiful bluffs of the mountains behind you and the sparkling blue waters ahead, this popular surf destination is the perfect combination of everything L.A. has to offer. Snag a free parking spot on PCH and walk down the wooden steps. Bonus: the hippies' favorite canyon, Topanga Canyon, is just up the hill if you're hankering for a local meal, frozen coconut popsicle or aloe vera juice. Address: where Topanga Canyon meets the Pacific Coast Highway.
9. Classic Frozen Yogurt: The Bigg Chill
Forget all the fancy gelato and small-batch ice cream parlors that have popped up all over L.A. Get back to basics at the cash-only frozen yogurt shop that started it all. Flavors change every week but customer favorites like peanut butter are always on the menu. Carb-free and dairy-free options also available. The line is almost always out the door and the parking lot is horrifying, but it has been worth the wait for 20 years now. 10850 W Olympic Blvd, Los Angeles, CA 90064.
10. Best Movie Theater: iPic
Until recently, our movie theater list would have been much longer. Many L.A. theaters are brand new, have fancy treats and even offer dine-in eating experiences. But the iPic, despite its hefty ticket price, is now the only place we can go for some peace and quiet -- free of phones and talking -- and enjoy a movie like respectable human beings. 10840 Wilshire Blvd, Los Angeles, CA 90024.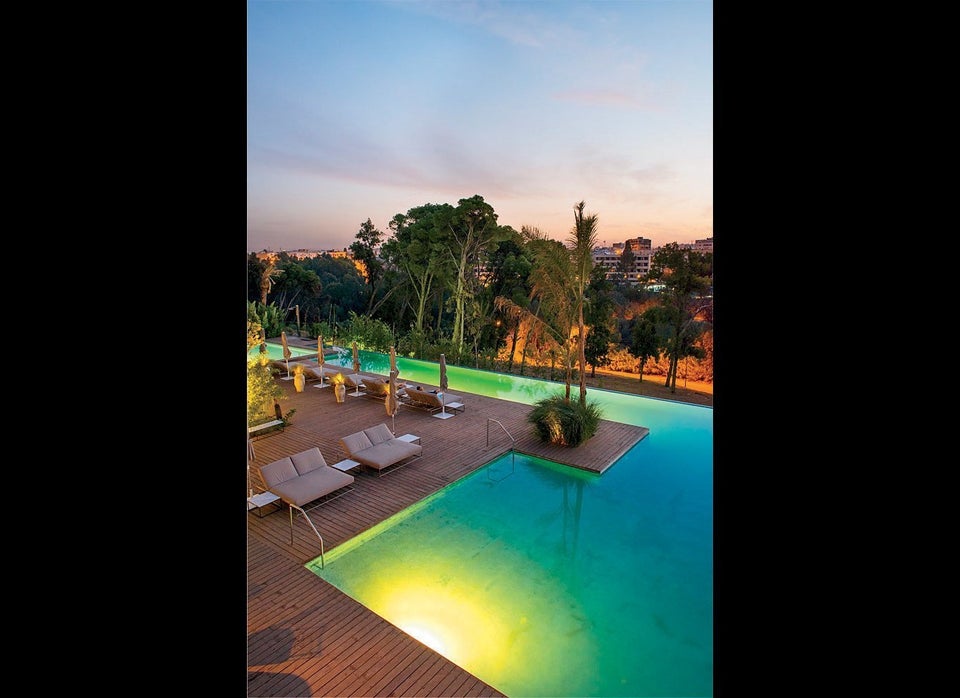 Best Places To Travel In 2015