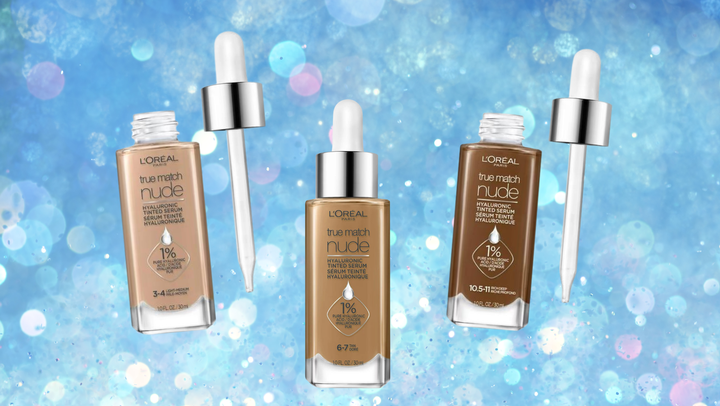 Makeup enthusiasts know that one of the best foundations on the market is Giorgio Armani's Luminous Silk foundation. But at $69 for one single ounce of the beloved product, it's a splurge that many of us can't necessarily afford.
Beauty TikTokers are always on the prowl for a good substitute for this cult-favorite product, and it seems there's a drugstore formula that has made the cut: the L'Oreal Paris True Match Nude tinted serum with hyaluronic acid.
Available in 14 shades, the foundation has hydrating ingredients for a smooth application and uses luminous mineral pigments that promise to brighten skin. It also has hyaluronic acid for adding moisture to your skin, but the best part is that a bottle cost significantly less than the designer brand at under $15.
While True Match Nude has garnered plenty of comparisons to the Armani foundation on TikTok, the affordable formula has also inspired scores of videos that simply sing the praises of the product's lightweight feel and "very glowy" finish that provides a surprising amount of coverage.
If the TikTokers couldn't sway you, we'll leave you with some reviews from Walmart customers who have plenty of great things to say about this surprisingly cheap option from L'Oreal. Read them below, or just scroll ahead to add this product to your cart.
"Absolutely beautiful foundation! Love the feel - looks very skin-like (a co-worker even said she didn't know I wore foundation, which I feel says a lot). Lasts 10+ hours on me without breaking up, even on days when I'm on my feet all day running around (I manage a warehouse and it includes some pretty physical tasks). Shade range is decent, the 4.5-5.5 Rich Medium is perfect for me. A little easy to overapply but just have to start small. I like this even better than the Fenty Ease Drop!" — Katie

"Like your skin but better!" — Jennifer

"This product is awesome! Easy to use, very forgiving with fine lines and wrinkles, long-lasting, provides natural hydrated finish without looking oily or shimmery. I have medium skin tone, and I'm able to wear shades 4-5 and 3-4 interchangably. This product truly matches your skin. It's light-medium coverage and buildable. It makes your skin look natural but better!" — AshRees

"This is the best tinted serum foundation. Tried it because tiktok told me to, kept using because I love it! 12/10 would recommend to a friend!" — Ginny

"10 out of 10! First foundation to match me perfectly. L'Oreal has done it! I am having a great time with L'Oreal foundations in general. This gives such a beautiful look without all the matte-ness. I'm tired of matte foundation. I'm an oily skin babe but I don't want to look like I have a mask on my face. So, I have accepted some oils will come through. Skin looking like skin is important to me. This gives good coverage without emphasizing texture. I put it on with my fingers then hit it with a damp beauty blender all over. It's flawless. My cream bronzer and blush don't disturb the foundation underneath. Love this foundation. The dropper is dumb so I went on Amazon and bought a pump for it. It's worth getting the pump." — Lsp

"It's a fantastic product. It's a dupe for Armani foundation." — Teapot505
Before You Go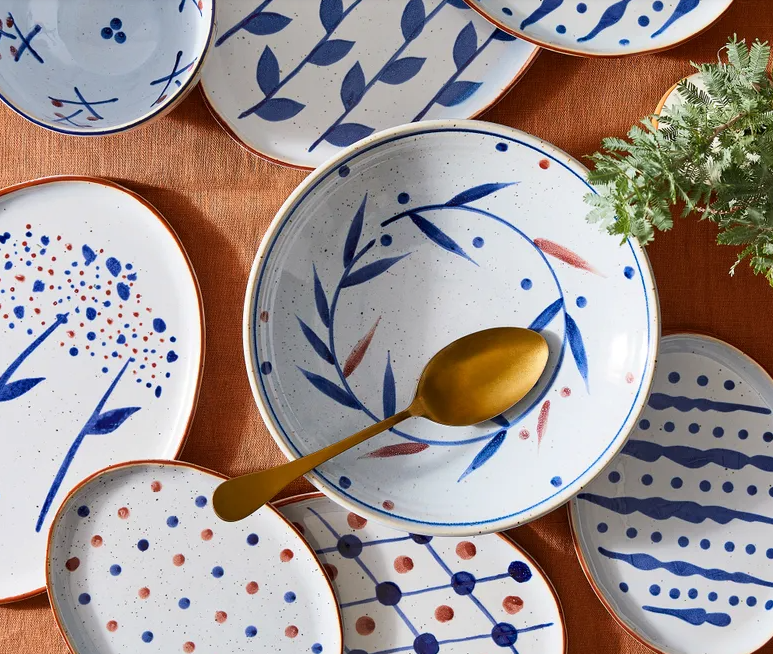 30 Reader-Approved Memorial Day Sales That You Can Still Shop