Maya Healers: A Thousand Dreams
Nirala Publications, New Delhi, 2017
Since July 15th, I have been obsessed with bones. After my 98-year-old mother was catapulted out of her wheelchair on Chambers Street in lower Manhattan, severely breaking her right ankle, I spent several months taking her back and forth to the orthopedic and wound clinics at Bellevue Hospital where Dr. Louis Iannuzzi explained the intricacies of compression bandages. The room was filled with men, women, and children, obviously in pain and often sitting alone, waiting impatiently for the doctors to see them.
This experience was very much on my mind as I turned the pages of documentary photographer Fran Antmann's extraordinary new book, Maya Healers: A Thousand Dreams, just published by Nirala and recently selected as a finalist for the Lucie Foundation's 2017 Lucie Photo Book Prize.
Here was another world of healing, far from Western medicine, one where the faithful rely on curanderos or native healers who they believe have some connection with the supernatural, healers who derive their power and wisdom from dreams. For the curanderos, mind and body work together and the healing process draws the patient's family and community into the ritual.
A gifted photographer and an equally gifted writer, Antmann first went to Guatemala in January 2005. Since then she has made ten more trips to the country, working principally in San Pedro la Laguna, one of the twelve villages surrounding Lake Atitlan. Gradually gaining access into the inner world of the Maya healers and bonesetters whose hands and herbs cured the illnesses and re-positioned the broken bones or huseos of their believing but non medicated patients, she often traveled with healers from San Pedro to neighboring villages where they performed healings.
Because Antmann lived for periods of time in underdeveloped parts of the world, in remote villages, far from hospitals, where people receive insufficient medical care, Maya healers and bonesetters treating their own people, was a natural subject of interest for her.
She learned to be a good listener with a patient camera. "Although I did not speak the Maya dialect, I spoke Spanish so we could communicate. I returned each year with photographs of people after they had been healed. I assembled little books of these photos that I brought to the families of those I had photographed."
Trust came over time. "I had a few close Maya friends who opened many doors for me and it was they who introduced me to the healers. Also, during the time I spent there, my daughter played with the other children in the village— they climbed trees together and swam in the lake." These bonds grew slowly. Antmann also made several trips to San Pedro where she got to know a number of people well before she began photographing the healers.
"I never took for granted the access I had or forgot that it was my great privilege to be able to record these healings as it was to be taken to sacred Maya sites and observe ritual ceremonies," Antmann said. "The bonesetters were esteemed in the community and because I traveled with them and had their full confidence, their patients allowed me to photograph them."
Antmann's black-and-white photographs are profoundly compelling: We see healer and midwife Josefina Vasquez de Gonzalez, her head pressed against the abdomen of a pregnant woman; healer Josefina with her sacred bone, wrapped in a cloth; and Pedro attempting to walk with the aid of his mother and brother.
Antmann's camera captures the pain of those who suffer but most of all she captures their strong faith, through images and words, too. We learn about Berta's path to becoming a healer. How she found her calling. How at age seven, Berta began having severe rashes, an ailment that nearly made her blind.
"Then one Monday, a day that Berta would never forget, she dreamt of a white cloudlike apparition that approached her while she was asleep, telling her to wake up. The cloud came to the edge of her bed, carrying a basin filled with water, and instructed her to wash her face. Still dreaming, Berta washed her face three times.
The cloud then morphed into a woman all dressed in white, who took a towel and gently dried Berta's face. At seven or eight o'clock in the morning, Berta opened her eyes and felt as if she was still dreaming.
"Mama, Mama, I can see again, I'm cured!" she cried, dashing out of the house to find her mother on the patio. Rosa sat with her daughter on her lap as they both prayed and cried together out of joy.
But when Berta married, another rash appeared, this time all over her body. A Maya priest told her that the rash wouldn't go away until she assumed her role as a healer. "Our ancestors were healers," he said. "This is our heritage. In olden times, there were no doctors or surgeons, just the bonesetters, that's all. You have a gift which you must use."
By weaving simple and powerful personal histories like Berta's into the fabric of her book, Fran Antmann creates a seamless narrative, where words echo images and images echo words. Like the healers she photographed and wrote about in Maya Healers whose art involves mind and body, Antmann knows that their stories and their images cannot and should not be separated.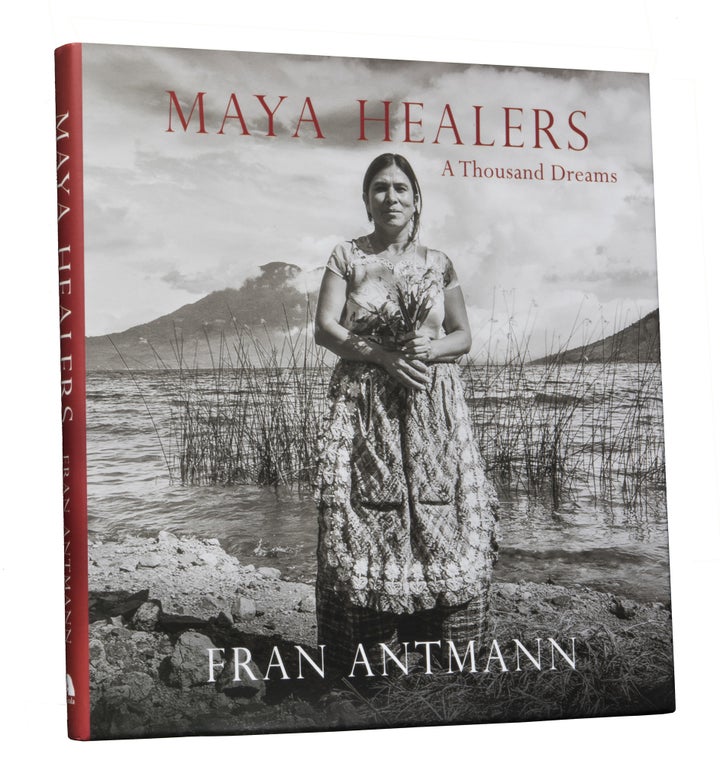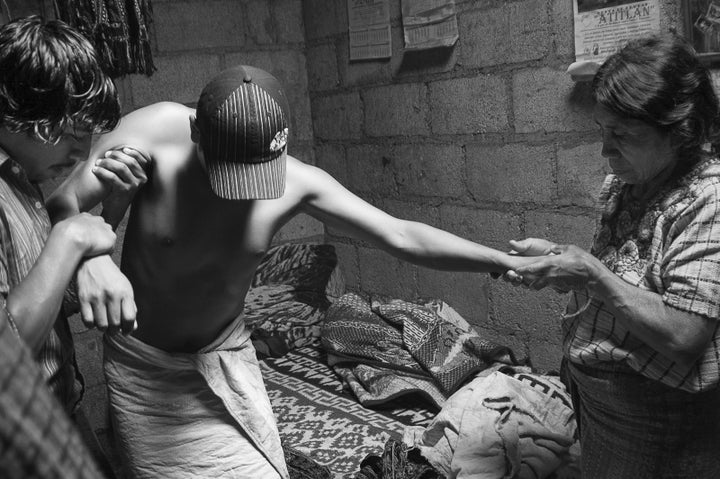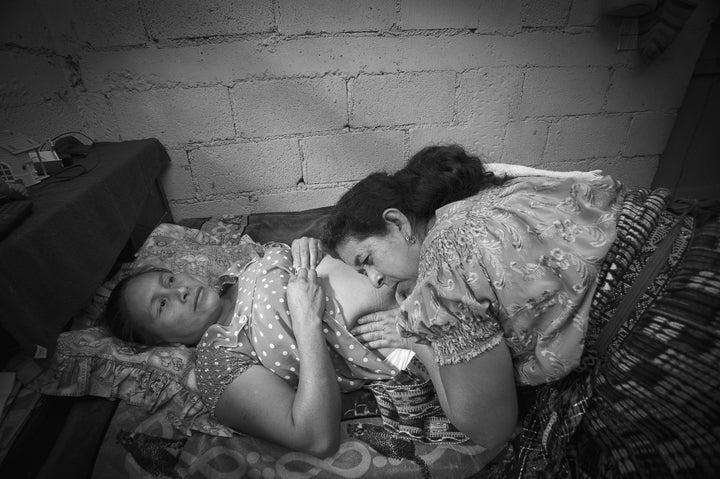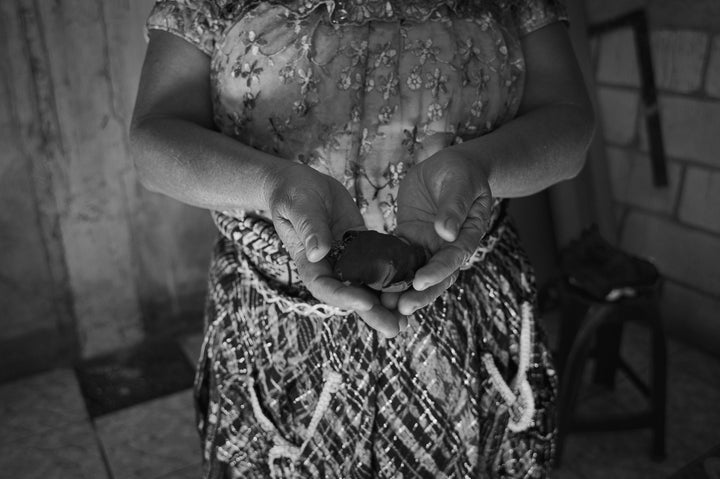 Bronx Documentary Center, 614 Cortland Ave., Bronx, NY, Friday, Nov. 17, 7 PM,
Sidney Mishkin Gallery, Baruch College, 135 East 22nd Street, Tuesday, Nov. 21, 6-7 PM
Popular in the Community