Unfold one and your eye will land on it. This is the spot. The link that keeps us northerners connected to places like Peru. And it's a thin one--stretched like taffy that is ready to be bitten into. Where would you dig your canal from Atlantic to Pacific? You would work on it here.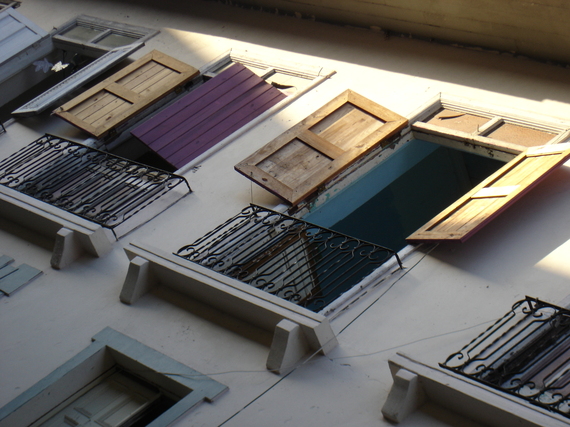 Panama wants us to think of it as more than a feat of engineering; more than a continental bridge; more than headquarters for summer hats. This is why I am here. I want to check out its highlands and some of the animals and birds that you have to sneak around quietly to see.
When I meet my International Expeditions tour group I find that I am not alone. Everyone seems equipped for observation. There are excellent binoculars. Extraordinary lenses for cameras. Bug spray that is state of the art.
And though we've just arrived, there are already factions. "Pleased to meet you," says Bruce Huston of Muscatine, Iowa. "Ever seen a Harpy Eagle in the wild? Well, you might on this trip."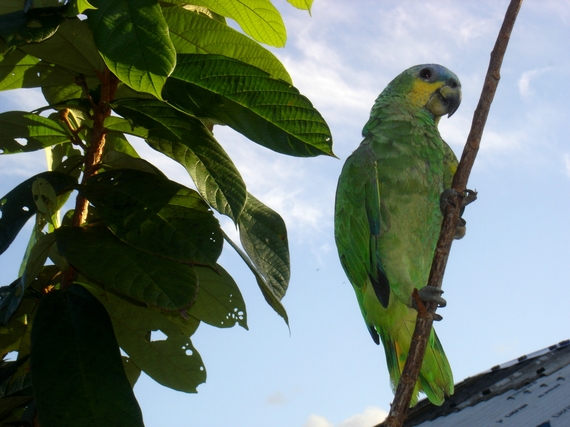 "Oh, are you a birder?" cuts in Dowrene Hahn of Irvine, Calif. "I sure hope not. I'm an animal person myself."
Hahn, who is in her late 70s, shows us a typed-up list of countries she has visited. It is extensive. No one in the group can come close. Does she have a favorite? It's the Kingdom of Bhutan. "Visiting there is like going back in time," she explains. "Only the airport is new."
Panama, on the other hand, has stretches near Panama City that look like a Latin American L.A. It has its national fast food: Pio Pio Chicken and Don Lee Oriental Cuisine. It has the complexes of its canal: locks and wharves and dredgers. Freighters stacked up waiting to move through.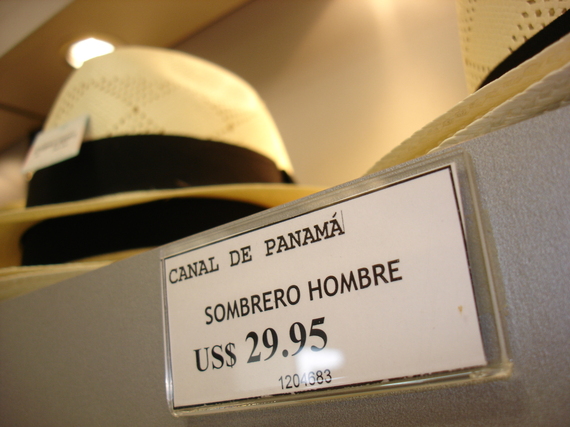 We take a walk around Casco Viejo--the Old Quarter of Panama City. Some of the Caribbean-style buildings are peeling pastel-colored paint but there are streets where restoration has been done and the area is alive with corner restaurants and shops. A promenade displays Pacific waves and gives us a view of the city's modern skyline with its almost Hong Kong-high glass towers.
The bird watchers are happy about the Presidential Palace since it's known as the Palacio de las Garzas: the Heron's Palace. "It is a place of birds," explains a local who is standing near it. "They live inside the building."

From here, we get on a bus to visit a set of canal locks called "Flower View" (Miraflores). And though I don't see any gardens nearby, there is a canal museum and a restaurant that lets you look down on what's going on.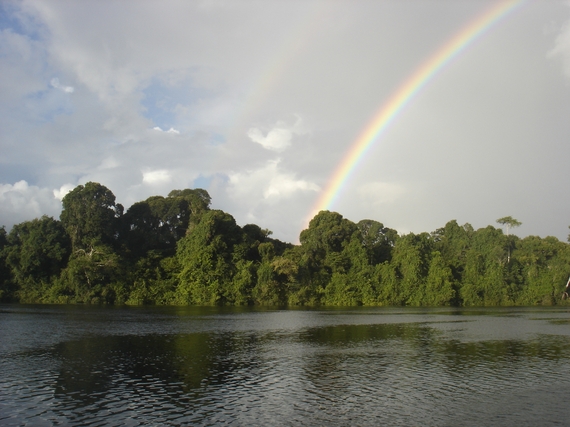 "Here comes a container ship," announces Alvaro Perez, our guide.
While we are having dessert, a massive vessel, the m/s Magleby Maersk, is guided into the locks by robot locomotives on either side. Water whooshes. Lock gates open. Our chocolate mousse is finished. The Magleby Maersk sails on.
Right after lunch our group is moving, too. To the highland forests where coffee is grown. My ticket tells me that we're flying "Aeroperlas--A Carbon Neutral Airline." How do they do it? I wonder.
"Maybe," says Elliott Brown from Salinas, Calif., "it's all the stuff that's not allowed onboard."
We pore over a posted list:
No Measuring Tape or Glue.
No Detergent.
No Clamps or Hammers.
No Salt. No Umbrellas.
No Inflated Balloons.
"Flying Aeroperlas means flying light," says Brown. I have to agree. I'm wondering if it's drizzly in the highlands as I hand over my folding umbrella to the man inspecting my suitcase.
The hill country isn't about rain, I discover. It's about mist. At Finca Lérida, the coffee plantation and lodge where we are staying two nights, there are droplets in the air that Panama's sun can't destroy.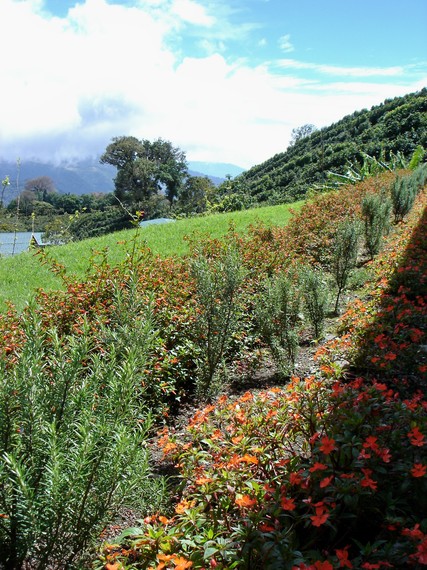 "Finca" means farm, and we get a tour through row after row of what looks, to me, like holly. Waxy leaves. Fat red berries.
But these aren't berries, they're beans. Peelable and soft to the touch until they get to the roaster and go brown. According to the foreman, Andres Lopez, Panama isn't like Colombia or Brazil. It's a minor coffee player.
"On the chart of global production," says Lopez, "we are listed as 'Other.' But what we grow is good."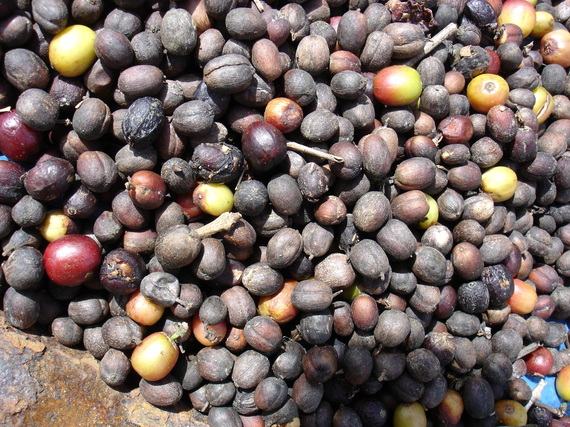 We taste a specialty blend called "Geisha" that is light and spicy like tea. It is like coffee that has been gently distilled, not brewed. Lopez shows us how to slurp it from a spoon to air it out and get its spectrum of flavors.
"Like trying a good wine," he says, "when it is right."
"Wine," adds someone in the group. "But with caffeine."