HAPPY 45TH "PEACEFUL EASY FEELING"!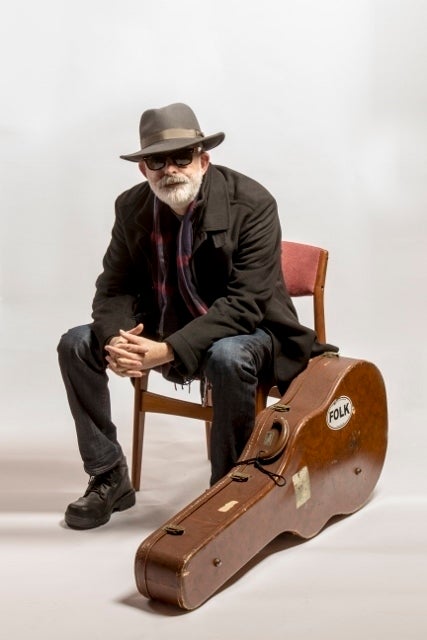 According to Jack Tempchin...
"Thanks to Blue Elan Records for encouraging me to finally do my own version of 'Peaceful Easy Feeling.' I did it much like the Eagles version because I love the way they did my song. I hope all the people who loved this song over the years will like my recording of it and enjoy this video."
Forty-five years ago, the Eagles' hit "Peaceful Easy Feeling was birthed, and instead of this writer giving you the story behind the song, here is Jack Tempchin's own exclusive words as well as a premiere of his current video of the Eagles classic (above).
"I was playing the coffeehouse circuit and folk music clubs in San Diego, California, where I grew up. A friend made a poster with false quotes about me, all lies that he made up and attributed to various famous people. The poster found its way to a coffee house called The Aquarius in El Centro, California. I guess the owner believed it, because he hired me!
"The Aquarius was a small club in a mini mall. It was my first time out in the desert, and the view of the stars was amazing. I was attracted to a waitress there, but unfortunately, I guess she did not feel the same way about me, because she went home without me. I wound up sleeping on the floor in the club with my guitar instead of the girl. It was then that I started writing 'Peaceful Easy Feeling.' It was right on the back of the poster my friend made. Some verses weren't good at all, but as you can see, I did get the phrase, 'peaceful easy feeling.'
"I went back to San Diego where I was living in a big house with a lot of other guys… music hippies like myself. We'd sit in front of the picture window and watch the beautiful girls on the bus stop bench and fall in love with them until their bus came. We talked in those days about how love never seems to show up until you stop looking for it. But, as young guys, we were unable to stop looking for love, even for one day.
"Next, I went to a street fair in Old Town and saw a girl wearing turquoise earrings against her dark skin. I never spoke with her but I put her in the first line of the song. I guess I was trying to distill the beauty of every girl I saw into words on paper and then into a song.
"Soon, Jackson Browne, Glenn Frey and J.D. Souther were helping me to hook me up with a record deal in Los Angeles. I was staying at Jackson's tiny apartment in Silverlake and sitting in his piano room playing my new song. Glenn Frey heard it and came to ask me what it was. He said he had a new band [Eagles] that had only been together for eight days and he wanted to know if I'd mind if they worked it up.
"The next day he brought me a cassette of what they had done with it. It was so good I couldn't believe it. A few months later, they went to the UK and recorded their first album. When they got back, Glenn played some of the cuts for me—"Take It Easy," "Witchy Woman," and "Peaceful Easy Feeling." As I listened to these amazing cuts, I immediately knew it was the best record I had ever heard.
"That same year, my girlfriend and I traveled in a Volkswagen bus across the U.S. About halfway up the California coast, in somebody's kitchen that we met on the road, I heard 'Peaceful Easy Feeling' playing for the first time over the airwaves by the Eagles. It was coming out of a small transistor radio that was sitting on top of their refrigerator. I will never forget that moment.
"Since then, the song has found a life of its own out in the big world… Like a kid who leaves home and does great things. I'm so glad to share the story with you of how, when and where it was written. And how, thanks to Glenn Frey and the Eagles, it soon became 'everyone's song'."
Related
Popular in the Community