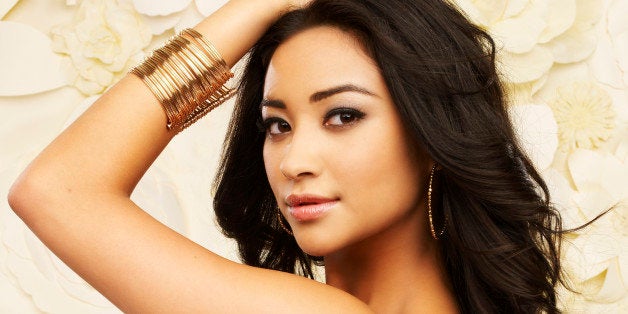 As "Pretty Little Liars" fans know, big answers are on the way in Tuesday night's Season 5 finale (the show, in fact, promises a #BigAReveal). In advance of the exciting TV event, The Huffington Post got on the phone with Shay Mitchell, who plays Emily Fields on the show, to talk about A theories, the possibility of a "Pretty Little Liars" post-college time jump and the sister-like relationship between her and her cast mates.


I'm so excited for the finale. I'm counting down the hours.
I'm so excited for everyone to see it -- and to be able to speak about it! Not being able to talk about it for a long time can get really frustrating. I have to watch my tongue in everything I say.
Yeah. I'm gonna ask you a few questions, but I understand you have to tread carefully. Have you been theorizing like the rest of us about who A is throughout all the seasons?
Yes and no. I did a little bit at the beginning, but then I just kind of gave up because everybody who I would point to always ended up not being a part of it. Then I read the fan theories, and then I just sort of was like, "I'm just gonna find out when it's time to find out!"
The fan theories can be really crazy, right?
Yeah, some of their theories are amazing! I'm like, wow, how did you come up with that? Like it might not happen but it's definitely, like, something the writers should consider.
Totally. I see a lot of people theorizing that one of the liars is going to turn out to be A. Were you ever scared it was going to be Emily?
Um ... no. I mean I think it would be fun. But it was definitely an interesting theory to hear that a lot of people were thinking that.
When you read the finale script were you really shocked?
Yes. We were all super shocked with what happened in the finale. And I mean it's not just cause of the storyline it's like everything that happens in it. Our costumes are more insane and everything. Everything is so amped up.
I. Marlene King mentioned in her Reddit AMA that she sees a future "Pretty Little Liars" time jump that will skip to post-college. What do you imagine Emily would be like after four years?
Oh, my gosh, I know, I heard that too and I am so excited. I have no idea what I think Emily would be like! It's gonna be really interesting to see how all of the girls are gonna be. And hopefully they'll all get into a great school and hopefully they are able to live a peaceful, simple life. I don't think that's what's gonna happen, but it would be nice! But I am just as curious about everyone else about what's going to happen.
Does the idea of playing an adult character after playing a high schooler for so long appeal to you?
Yes, definitely. You know, it's sometimes challenging playing high school because I did act differently and the girls are a little different than us girls who are playing them -- playing that they're in high school, we're obviously not. So it will be fun and really different to be able to play characters that are closer to our age.
You've said in interviews before that Emily is really different than how you are in real life. How would you characterize those main differences?
I would say, you know, obviously she's like captain of the swim team and dresses a little bit sportier than I do in real life. I think that's more what I'm speaking about. But who Emily is as a person -- the fact that she is really loyal to her friends and just kind of the person that everybody goes to -- I see myself as being that. And I see the competitive nature in Emily in myself as well. I was more speaking about like physical appearances, like how she dresses.
Do you find yourself being the loyal, go-to friend in your relationship with the actual "PLL" cast members?
Yeah I do. I mean I consider Ashley [Benson, who plays Hanna Marin] like my little sister. I really do. So we do have chats about a lot of things. And same with Troian [Bellisario, who plays Spencer Hastings] -- Troian is like my older sister. It's really nice having that relationship with the girls and being able to confide and ask questions. We're all really lucky to have that kind of relationship with each other.
You're very active on social media, and a lot of your online platforms explore health, fashion, and lifestyle topics. Do you see yourself moving away from acting and more into the lifestyle arena?
I mean, I don't know. Never say no to anything, but I enjoy both. I really do love acting and have so much fun getting to portray this character. But then at the same time, yes, there are a lot of other passions that I have that are in the lifestyle arena. You know that's why I have a blog, that's why I wanted a YouTube channel, that's why i'm doing a few other things. It's because I just want to share my passions with fans and everybody else, so I figure why not do multiple things?
The Season 5 finale of "Pretty Little Liars" airs Tuesday at 8:00 p.m. ET on ABC Family.
Before You Go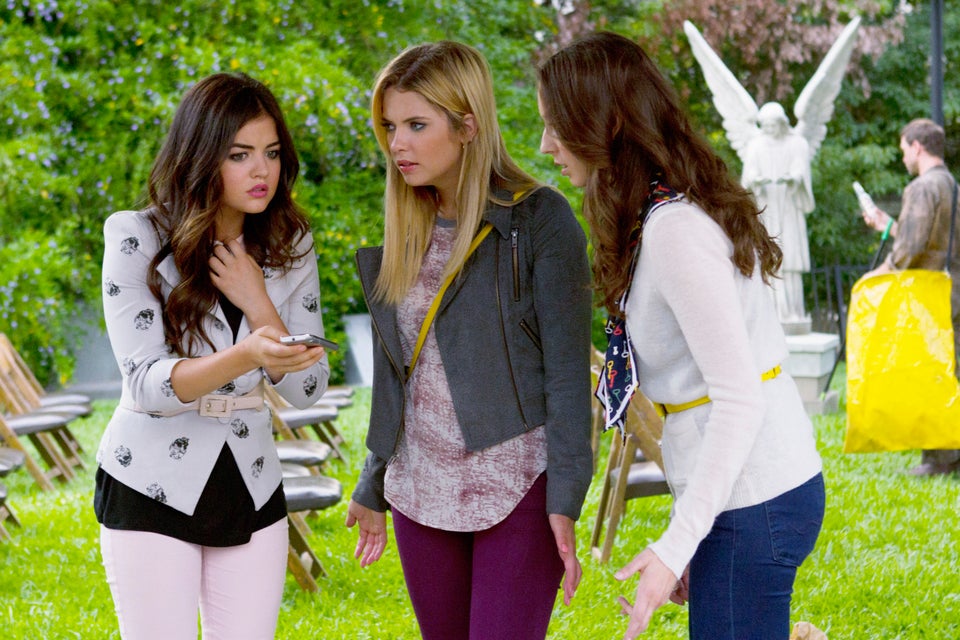 Pretty Little Liars
Popular in the Community