 Ashley Benson, Lucy Hale, Troian Bellisario and Shay Mitchell are featured in a summery, bikini'd shoot for the June 2014 issue of GQ. The ladies posted preview photos from the spread, along with behind-the-scenes shots to their Instagram accounts.
Some, however, don't think the images quite match up.
"While I understand that GQ's target demographic is probably, you know, not high school girls, it still makes me sad to see some of the smartest female characters on TV getting reduced to shiny, poreless Barbies," Hoover wrote. "I'm not trying to say that talented, intelligent women can't also want to look sexy in a magazine ... but it's so shitty that the magazine version of 'hot' always means 'barely human.' They're all gorgeous. They're all sexy. Why do they have to be slimmed down, slicked up, open-mouthed, and fatless?"
"Pretty Little Liars" star Bellisario addressed the criticism head on in a lengthy Instagram caption, along with an unretouched photo from on-set.
So by now you have seen many a shot from #GQ and many people have said that we were photoshopped... OF COURSE WE WERE! that's a very specific type of photo shoot. And looking very blown out and perfected was obviously what they were looking for. Great. Cool. As long as we acknowledge how it was achieved so we know it's not real. Here's some behind the scenes of my body the way it is and was on the day. I'm not mad at how these pictures turned out, the girls and I had an absolute blast. More fun than we've had on a photoshoot in a while, and I think you can see that in our eyes and smiles. But it's the same everywhere. It's the same way on the posters of our show and even in women's magazines. This industry seems to invest more in perfection than in flaw. But flaw and individuality, to me, are what make a human being interesting, they make our stories worth telling. (Unfortunately the flaws don't usually sell products or magazines) I'm proud of my body and the way it looks because @themarkwildman kicks my butt in aerial. But my hips and thighs are a part of me (even though they magically weren't in some shots!) I get those things from my momma. And I'm happy To shake what my momma gave me.
She added: "I mean. Photoshopped or not. I work with three of the most gorgeous women on the planet. (Goddesses without hair and make up as well) @shaym @itsashbenzo @lucyhale #gq."
A rep for GQ was not immediately available for comment.
Support HuffPost
The Stakes Have Never Been Higher
Related
Before You Go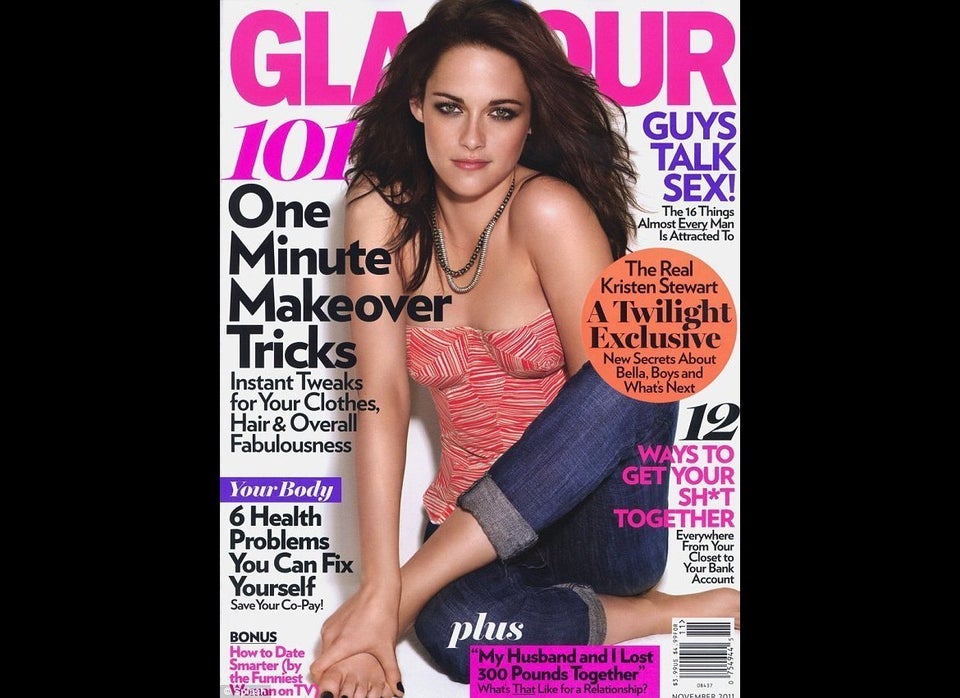 When Photoshop Goes Wrong...
Popular in the Community