Celebrities and public figures are often thought of as "untouchable." If you're lucky, you'll run into one at the airport or a restaurant and get an autograph or selfie with them. So, imagine having the opportunity to have Dustin Hoffman better your acting skills or James Patterson hone your manuscript or Serena Williams enhance your backhand? Need a voice coach without trying out for the television show The Voice? Take voice lessons from Christina Aguilera and performance coaching from Usher. Annie Leibovitz explains light, shutter speeds, apertures and more in her photography class.
Yes, thanks to a new platform for educating niche genres by the best in their fields, all of those scenarios are possible. MasterClass founders David Rogier and Aaron Rasmussen took time out from their hectic schedules to answer some questions.
HH: Explain how was this idea born, let alone executed?
"Aaron and I knew we wanted to work together since we first met.. We both shared a passion for learning and neither of us had a great school experience growing up. I was always getting in trouble for being so inquisitive, and Aaron kept running out of classes to take in the tiny town he grew up in. We decided our mission was to make the kind of classes we wish we had growing up -- classes with riveting and engaging lessons taught by the world's best. When we reached out to our ideal potential instructors, we were thrilled they were excited to be a part of MasterClass!" - David
HH: How did you get all of these experts/talents on board with the idea?
"When we started reaching out to potential instructors, we found that that many of them were excited to teach. All of our instructors really want to share what they've learned along the way, and most of the time they'd come to our first meeting with exciting and brilliant ideas for their classes." - Aaron
"One funny story from when we were first starting out...we knew we wanted James Patterson to teach, but didn't have any connection to him. So, we sent a few cold emails to his representatives. We didn't hear anything back, then a few weeks later I'm walking down the street and my phone rings, and I hear, "Hi, this is James Patterson." I almost fell over with shock. Before I could process what was happening I blurted out, "The author?" Luckily, James laughed and we had a great conversation. He had seen our email, loved the idea, and just called us up to find out more." - David
HH: Is there anyone you wanted that you couldn't get?
"We have been very fortunate to work with some really great and well respected instructors for the launch of MasterClass. We also have many more instructors on board that we have yet to announce. David and I each have people that we would personally love to learn from. For me, it would be amazing to have James Cameron and Christopher Nolan as instructors. Both are fantastic storytellers and visionaries." - Aaron
HH: How do you see this concept expanding as technology advances?
"All of our classes include opportunities for instructors to connect with students and for students to connect with one another. We're constantly testing new ways to forge these connections to enhance the learning experience, and technology plays a huge role in this process. We recently hosted an office hours session with Dustin Hoffman in LA where he Skyped with a student in Sweden and critiqued his performance in real-time. This wouldn't have been possible several years ago." - David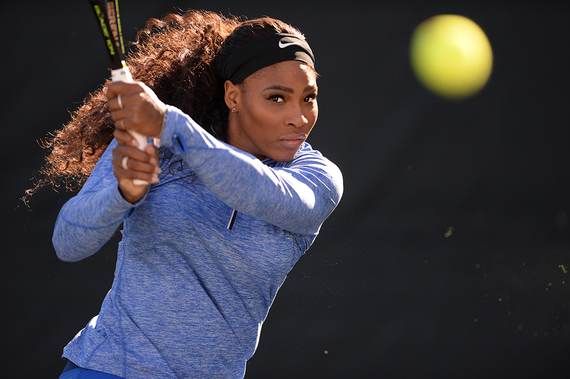 Photo Credit: MasterClass
"Each class has interactive assignments to encourage students to practice the skills they learn. For example, James Patterson's class includes a tool we call the "delete-o-matic" which enables students to make edits to several lines of text then compare how their edits differ from those of James himself. We're excited to create more technologies that help our students learn." - Aaron
HH: What kind of response are students having to your classes?
"The response has been amazing. Our students are learning and improving their skills every day. As an example, we got an email from the mother of a young student in Dustin Hoffman's class. The tips Dustin gave in his class helped her daughter get cast in her first big role! We had a mini-celebration for her in our office when we heard the news. Similarly, we have students who are beating the best players in their tennis leagues and having their writing published for the first time. It's amazing to see the impact our instructors are having on the lives of their students! Our ultimate wish is to have one of our current students come back to teach their own MasterClass someday." - Aaron
Thank you, David and Aaron.
For more information or to take a class on MasterClass, visit their website.
Related
Popular in the Community