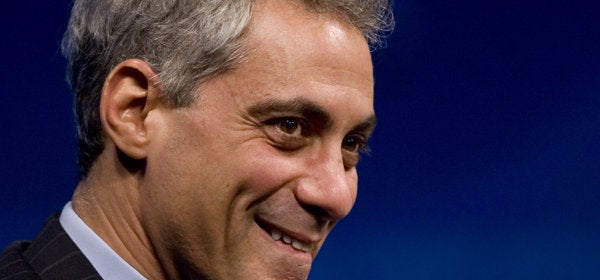 In late 1998, while Washington was in the throes of the Monica Lewinsky scandal, Rahm Emanuel, a departing senior political aide to President Bill Clinton, ventured out to an elegant restaurant in Dupont Circle for something of a job interview, The New York Times's Michael Luo writes.
John Simpson, who ran the Chicago office of the investment banking boutique Wasserstein Perella & Company, had flown to Washington to meet with Mr. Emanuel at the behest of Mr. Simpson's boss, Bruce Wasserstein, a major Democratic donor and renowned Wall Street dealmaker who had gotten to know Mr. Emanuel.
"I had this idea that this could work and that it had upside," Mr. Wasserstein, now chairman and chief executive of Lazard, the investment bank, told The Times. "It worked out better than I could have hoped."
And better than Mr. Emanuel could have imagined as well. Over the course of a three-hour-plus dinner, Mr. Simpson and Mr. Emanuel discussed how they might work together. Shortly afterward, Mr. Emanuel accepted an offer, nudging him down what has by now become a well-trodden gilded path out of politics and into the lucrative world of business.
Related
Popular in the Community