If the world didn't know the name of civil rights activist Annie Lee Cooper before, it will now. In the Golden Globe-nominated film "Selma," Oprah Winfrey plays the real-life freedom fighter who was arrested in 1965 for taking a swing at a sheriff. Cooper is just one of the courageous, yet often overlooked women who fought for voting equality.
Though she was already signed on to co-produce "Selma" with Brad Pitt, Oprah says she was hesitant to appear on camera.
"I wasn't going to do it because I didn't want to do another film where I had to hit somebody," Oprah says in the above "Oprah Prime" clip.
In the 2013 drama "Lee Daniels' The Butler," Oprah's character slaps her son, played by David Oyelowo, in the face. She wasn't so keen on the idea of playing out another violent scene, but director Ava DuVernay persisted.
"I had to ask you four times," DuVernay says to Oprah. "I had to really pitch."
What finally convinced Oprah to take on the role? She says it was an article that DuVernay sent her about the real Annie Lee Cooper. "When she was turning 100 [years old] in her small town in Alabama, the local paper did an article on her," DuVernay says. "And in that they say, 'What do you do every day, Miss Annie Lee?' She says, 'Well, I sit out on the porch, I visit with my friends, and at about 3 o'clock I go inside and watch 'The Oprah Winfrey Show.'"
"And eat a tuna fish sandwich," Oprah adds.
After finding out Cooper was a fan, Oprah was in. "I did it for her," she says. "Because I just can't imagine her sitting there, watching 'The Oprah Show' all those years, eating her tuna fish sandwich at the same time. And then I'm playing her in a film. I wish she were alive to see it."
"That's beautiful," DuVernay says. "She's watching."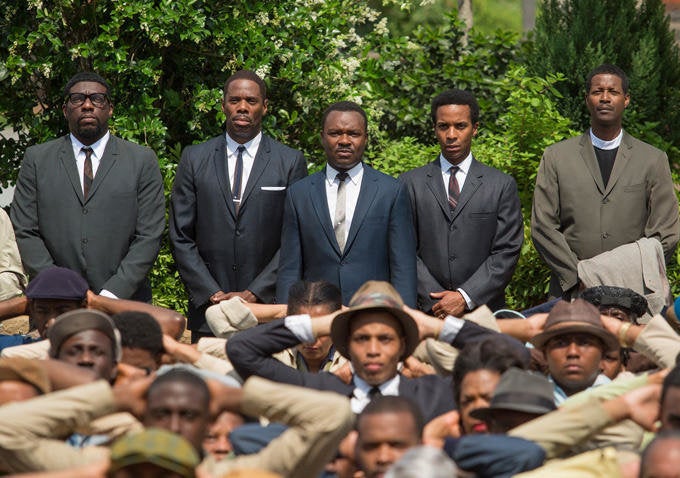 'Selma'
Popular in the Community