It all stems from a fascination with our relationship to movement. As we sit in the waiting room downstairs in Siobhan Davies Studios near Elephant & Castle in Southeast London, we can hear workshops underway in the studios upstairs; the Studios simultaneously act as an exhibition space.
When Siobhan Davies CBE took her first steps on the dance stage at 17, no one assumed that the art student had never danced before. Through friends she became part of a dance movement spearheaded by the late dance philanthropist Robin Howard CBE, and after only a few months she starred in one of his first works, 1968's Transit. Two years later she started choreographing and ultimately joined the London Contemporary Dance Theatre.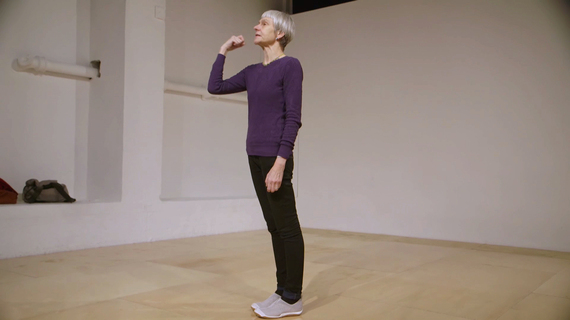 Photo:Siobhan Davies Dance, Table of Contents (2014) filmed at ICA, footage by Annemarie Lean-Vercoe
"I didn't have a dance language embedded in me, which is the thing that I would naturally use," says Davies now. "I've always felt that I need to re-find the language for the moment, for the time, for my age, for my experience, for and with the people I am working with."
But the lack of a classical education was more freeing than restrictive, allowing her to perform and choreograph however she saw fit. This ultimately led to what some would call a career change roughly 10 years ago. Her decision not to perform in theatres anymore wasn't down to her no longer admiring the craft and tradition, but came as a natural progression out of the desire to develop and nourish more personal relationships with dancers. Imagining a fresh, constantly investigative place for the art, where dancers can be "injected with energy", Siobhan Davies Studios was born.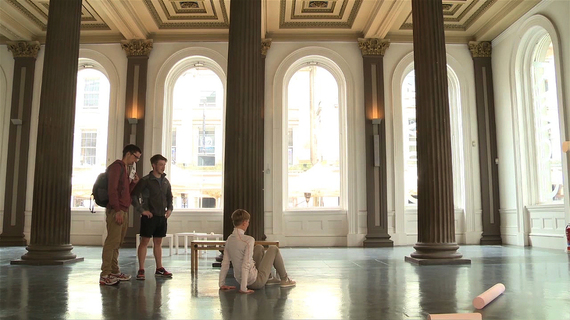 Photo:Siobhan Davies Dance, Manual (2013) filmed at GoMA, footage by James Gibson, edited by Harry Scott
"I have the privilege and the excitement of this kind of relationship, between an artist and myself," she says.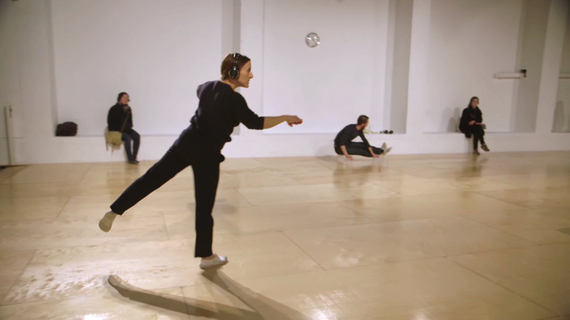 Photo:Siobhan Davies Dance, Table of Contents (2014) filmed at ICA, footage by Annemarie Lean-Vercoe
After so many decades in the dance world, it was time to explore new projects, like last year's Human- Nature: Art, Horticulture and Choreography, harnessing the potential of growth in every possible way. "I find that the form of garden, the form of growth, the form of season, the form of time passing, all has relevance."
Moving image was another new venture. Davies and filmmaker David Hinton created All This Can Happen in 2012, a film based on Robert Walser's 1917 novella The Walk constructed entirely from archive photographs and footage from the early days of cinema. The novella follows a pauper poet on a walk though his town while he's feeling melancholic and annoyed about certain customs of modern life and is praising nature's blissfulness.
After the success of this first project, she partnered with Hinton for a second time. They are currently working on a new film installation work, to be shown in the summer of 2015 - no doubt focusing on a shared fascination with our relationship to movement.
Calling all HuffPost superfans!
Sign up for membership to become a founding member and help shape HuffPost's next chapter