Planning a big trip this summer? Prepare to pay. Airlines, hotels and car rental services hike up their prices in during the busy summer months, and the markups can seriously cost you. To help us decode summer travel rates, consumer spending analyst Hitha Herzog breaks down the highs and lows of traveling during peak season for #OWNSHOW.
Sky-High Airline Fares
"When we look at airline prices, they're going up about 2-3 percent," Herzog says. "It doesn't seem like a lot, but when you're traveling with your friends and family, that could really add up."
Blame the influx of airline mergers in recent years for the price hikes, Herzog says. "When you have this consolidation with airlines, they tend to have less seats," she explains. Unfortunately, that means travelers will be hard-pressed to find amazing domestic flight deals this summer. "Economics 101: When you have less supply, there's going to be more of an increase in demand, and therefore those prices are going to go up," Herzog says.
Hotel Hikes
While it's good news that unemployment is down, "the bad news is that business travel is up," Herzog says. "So a lot of these hotels in North America have their prices going up around 3.5 percent."
Because hotels don't distinguish between business travelers and vacationers, those traveling for pleasure still bear the brunt of these price increases.
Revved-Up Car Rentals
You guessed it: the price of renting a car increases during the busy summer months. But Herzog has a great tip to help you save. Rather than pay those inflated prices, she suggests hopping on a shuttle bus and renting a car in the city center. "When you rent a car near an airport, it's 25 percent more than when you maybe would rent that car far away from the airport," Herzog says.

More: 3 sneaky money mistakes most people make -- and how to avoid them.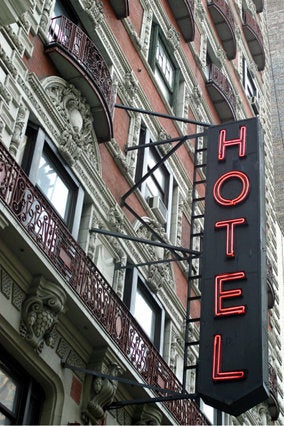 The Best Travel Advice We've Ever Heard
Popular in the Community