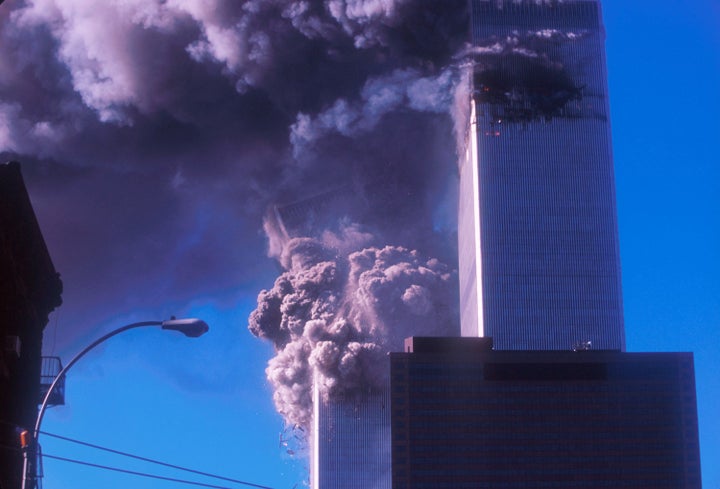 As the tenth anniversary of the attacks on the World Trade Center and the Pentagon approaches, hundreds of journalists, commentators, writers and artists are telling us how to mark this occasion. On my left, Noam Chomsky is there to remind us of what he always knows before any events have to happen: that U.S. imperialism is responsible for everything evil that happens in the world. On my right, John Yoo is there to remind us that the terrorist attacks are evidence that the United States is justified in doing anything whatsoever to destroy those who might possibly be its enemies - even if we destroy our political values in the process. The commemoration of the awful killings is being used by those with political agendas to advance their various causes. That's what happens with public memory.
There are others who will argue that we still must get the facts straight about the factors that led up to the events of September 11, 2001. They want more research about the causes of the rage that fueled the Al Qaeda operatives, and a deeper understanding of the intelligence failures that made Americans vulnerable to suicidal terrorists. On this 9/11 anniversary, they want to make sure what really happened before and after the planes pierced those crystal clear skies on that awful morning.
As I argue in Memory, Trauma and History: Essays on Living With the Past (coming out this fall), these are two of the important ways that we connect to the past - how we try to turn memory into history. The first is pragmatic: let's use the events in the past (even awful, traumatic ones) to learn lessons for the future. We can make sense of the painful past by making it a useable past. The second connection to the past is empirical: let's make sure we have an accurate representation of what really happened. The first attitude gives us agendas; the second gives us research task forces.
There is a third way of relating to the past that makes no particular claims for the future. I've called this "piety," an acknowledgement of the existence of the painful past, and of the capacity of what-has-been to make a claim on us. By using the word "piety" I do not mean to evoke some necessarily transcendent or religious aspect to one's connection to the past. I do mean to evoke recognition that we sometimes strive to relate to our memories and histories in ways that are not reducible to a quest for using them well or getting them right. We connect to our memories just because they deserve our caring attention. Piety doesn't have to do anything; it is an attitude of respect and care, even of reverence.
As the anniversary of the attacks of 9/11 nears, I think back to my shock and horror as I watched the television news. I feel my way back to the concerns that I had for my family, my students, my country. I wanted to gather with my community to simply be together as we absorbed the shocking loss of life and the experience of horrific vulnerability. Yet, even moments after the planes hit, some began making political speeches about how to confront or support our public officials. It was time, they said, to engage in political or military battle. And even in those moments some were calling for research into what really happened. Conspiracy theorists were off and running.
As we commemorate the trauma of those days, as we remember the loss of life, the heroism of so many on the scene, and the solidarity of sorrow and anger that welled up across the country, let us remember -- but not only in the register of the pragmatic and the empirical. Sure, there are political and military issues that still demand our attention and struggle. Sure, there are still open historical questions about the facts and their interrelationship. We will continue to engage in those pragmatic and empirical dimensions.
But on this 10th anniversary of 9/11 let us also simply acknowledge the claim that our painful memories still have on us. Let us recognize with piety that we still carry the traces of those traumatic events with us, and that we acknowledge their importance to us without trying to use them.
Let us commemorate, if only for a few moments, without agenda.
REAL LIFE. REAL NEWS. REAL VOICES.
Help us tell more of the stories that matter from voices that too often remain unheard.