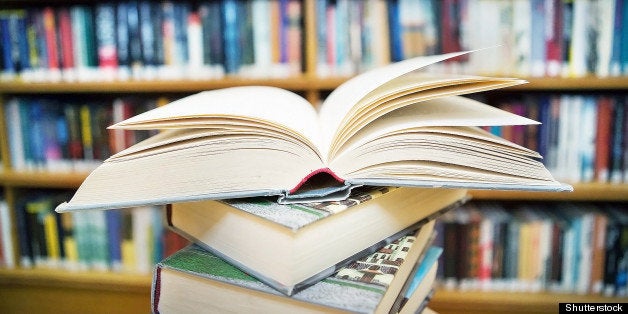 Getting your book published is no longer a 'wait-and-hope' proposition. There are so many ways to get published today that no author has to go through the process of submitting a proposal (non-fiction) or a full manuscript (fiction) to literary agents and endure the agonizing wait to see if it's accepted by them and then wait some more for the agent to make a deal with a publisher.
Publishing has undergone major changes, not all good. From a business perspective and in practical terms, the process a publisher faces in publishing a book by a new author is extensive and expensive. Publishing houses have staffers to read proposals and manuscripts, teams of editors, cover designers, book layout designers, printers, and distributors; all this is done with no certainty that the book will find its audience. They're hesitant to take a chance.
Every new author poses a risk for a publishing house because there's no sure way to tell which books will sell well, hopefully making the best-seller lists, and which ones will do poorly. It's risky and costly for the publishing house.
But don't get discouraged because, as the title says, the keys to publishing are literally in your own hands. The following are a few ways to get your book published. The first one is something that has started to become a favorite of many new, as well as established, authors; hybrid publishing.
Hybrid publishing has a few possible variations. It's neither self-publishing nor traditional publishing but a comfortable combination of the two. It isn't just for a single book; it can establish your entire career as an author and you may continue to stay with this form of press.
Who uses hybrid publishing? One example is the author whose career started with traditionally published books and has now decided to go with a hybrid publisher for deadline and financial control. When you publish with a traditional press, there is a long waiting period, sometimes more than a year, from finished book to launch date. With hybrid publishing the waiting time for your book to be published is cut dramatically. You're calling the shots as far as deadlines and launch date of the book. Book covers, layout, it's your call and all sales revenue from your book are yours alone.
Hybrid publishing is also becoming increasingly popular with boutique publishing. This is usually a group of authors, some traditionally published, some not, who have joined together to form their own publishing house or press. It makes good sense for them to go with hybrid publishing.
The hybrid publisher, many times associated with a traditional publisher, does all the work of editing, layout, and printing. After expenses are paid for this work, all revenue go to the individual authors. It shouldn't be surprising that many traditionally published authors, including me, like the control an author has with hybrid publishing.
Hybrid publishing has benefits for traditional publishers as well as authors. These houses will actively woo new authors who may have begun to have establish an audience through this form of publishing. It's a lower-risk investment for the publisher and a good deal for a new author.
Then there's the self-published author. Self-publishing is not the dirty hyphenated word it once was in the publishing industry. Once called 'vanity press' self-publishing actually has a rather storied and best-seller history. This is just a short list of best-selling self-published authors but it is impressive: Mark Twain, John Grisham, Edgar Allan Poe, Carl Sandberg, Gertrude Stein, Deepak Chopra, Upton Sinclair, D.H. Lawrence, George Bernard Shaw, e.e. cummings, Virginia Woolf, Margaret Atwood, Tom Clancy, EL James and Amanda Hocking. Nice company, right?
Many of these authors kept on self-publishing even after their books hit best-selling status because they were able to maintain control of how their books were marketed and did not have to share royalties with publishers.
As with hybrid publishing you are in charge which isn't a bad thing. It's your business and you are the CEO and CFO of the company. Keep in mind that with hiring an editor, purchasing the cover art or photo, as well as the work done by the hybrid publisher, you may be spending $1800 to $2500 to bring your book to print. However many authors feel that it is worth the initial cost.
The third way to publish is through the digital world. It has been a real boon for authors. Ebooks are big business and many authors are choosing to only create digital versions of their work. Marketing an ebook is easier than marketing a print version. For one thing the ebook is less expensive and therefore more attractive to readers. The benefit to authors choosing to go this route is less cash outlay. Both Amazon and Barnes & Noble have easy uploads for your books with simple step-by-step directions. Again, you set the price and gain the royalties. The great thing is that once you establish yourself and gain readers, you can do a print version through CreateSpace, IngramSpark, or Nook Publishing for about $400 to $500.
Major upheavals and changes in publishing benefit authors who now have choices other than the traditional press. Whichever route you choose, getting your book out in the reading world is key to your success. You can be an exceptionally good author but unless your work gets read, no one will ever know.
Grave Misgivings, book 2 in the popular Cate Harlow Private Investigation series is now available where all books are sold.
Copyright 2015 Kristen Houghton The Savvy Author all rights reserved