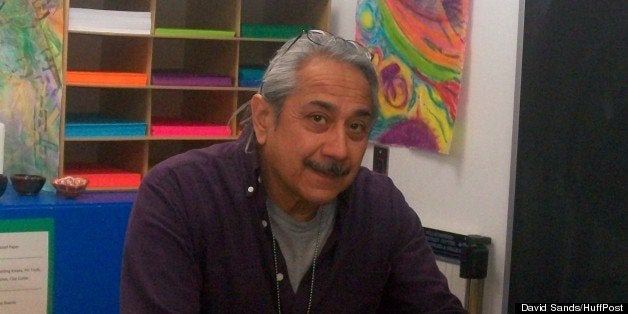 My Detroit is a series of Q&A profiles with our favorite denizens in and around the D.
If you've walked around Detroit, you've probably glimpsed the art of Vito Valdez without even knowing it. This talented creator's public works grace several of Motown's walls and corners. These include a corn field mural at St. Anne and Bagley in southwest Detroit, created with James Puntigam, and a piece dedicated to his partner and fellow artist, the recently departed Mary Laredo Herbeck, located not far from a popular local tavern called the Woodbridge Pub. With Herbeck, he also is responsible for the colorful reconfiguration of the Space Frames pillars, located at Springwells and Vernor on the city's Southwest side. Some of his other works will be on display later this month at a one-man show called "Emiliano's Zapatos" at the Contemporary Art Institute of Detroit.
In addition to being a prolific creator, Valdez is also a former Detroit autoworker, the co-founder of a Southwest Detroit arts organization and an educator who works with the Detroit Institute of Arts to awaken the artistic spirit of local youth and other members of the public. The Huffington Post recently caught up with him at the DIA to discuss his travels between Detroit and El Paso, his love of the city's Southwest side and his many works, including the controversial "Big Fish" that the State of Michigan let get away.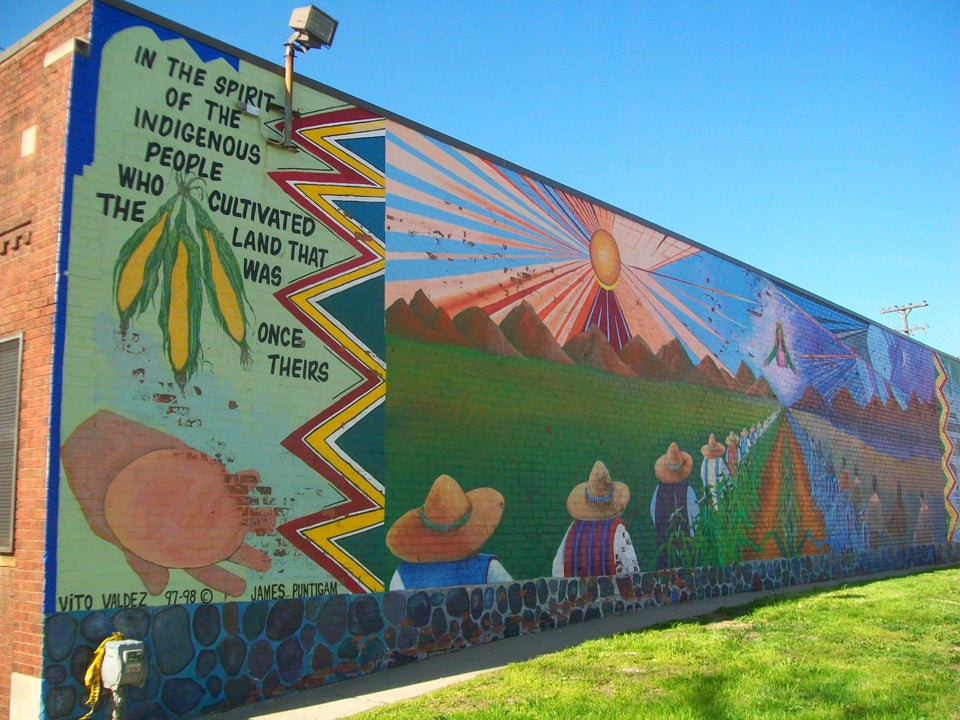 My Detroit: Vito Valdez
Related
Popular in the Community