Massive women's marches in dozens of American cities on Saturday led to few arrests, suggesting the anti-Trump protests were remarkably peaceful.
Even at the biggest events in Washington, Los Angeles, New York and Chicago, where an estimated total of 1.9 million people gathered the day after the inauguration of President Donald Trump, police made not a single related arrest. Boston and San Francisco each saw more than 100,000 participate without any arrests, according to media reports.
"We had no issues, we had no arrests and it was refreshing to see so many people come out in something they believe in," Boston Police Commissioner William Evans told WFXT-TV after 175,000 squeezed into Boston Common.
Attendance at the marches vastly surpassed what organizers had prepared for in many cities. But even the overflow crowd led to no reported conflicts with police.
More than a half-million people joined the Women's March in Washington, the marquee demonstration that inspired sister marches across the U.S. Yet police in the nation's capital announced no arrests, according to The Washington Post.
It was a far different atmosphere a day earlier, when D.C. police arrested more than 200 people during scattered clashes on the day of Trump's inauguration, which drew a far smaller crowd, according to estimates.
The women's march in Los Angeles jammed the city's downtown, with organizers claiming 750,000 showed up, the Los Angeles Times reported. Police there said they made no arrests related to the event.
In Chicago, organizers said there were 250,000 in the streets — without an arrest, according to the Chicago Sun-Times.
Support HuffPost
The Stakes Have Never Been Higher
Before You Go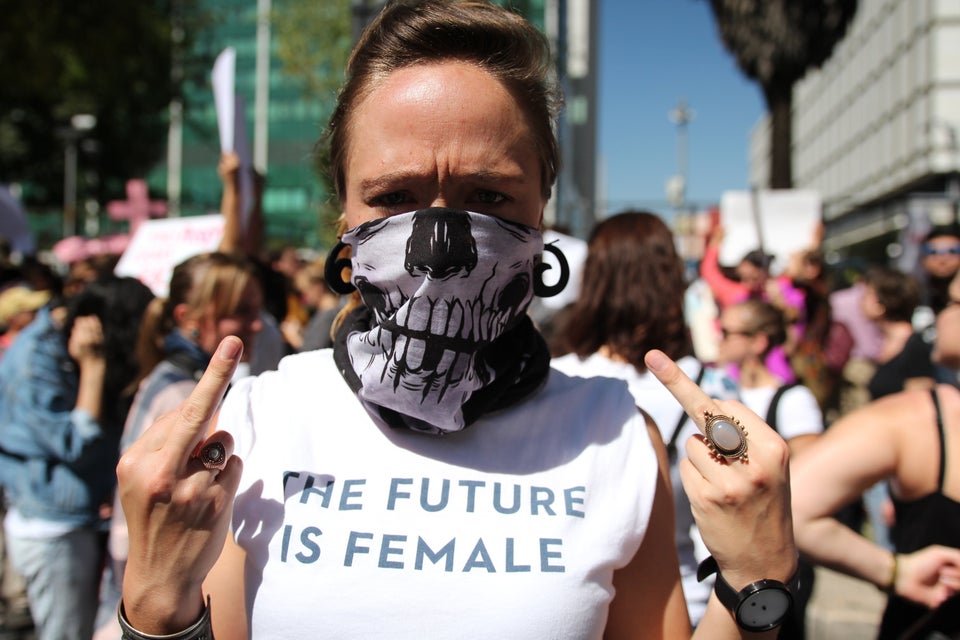 38 Stunning Photos From Women's Marches Around The World
Popular in the Community