LADY BIRD ORIGINAL SOUNDTRACK EXCLUSIVE/PREMIERE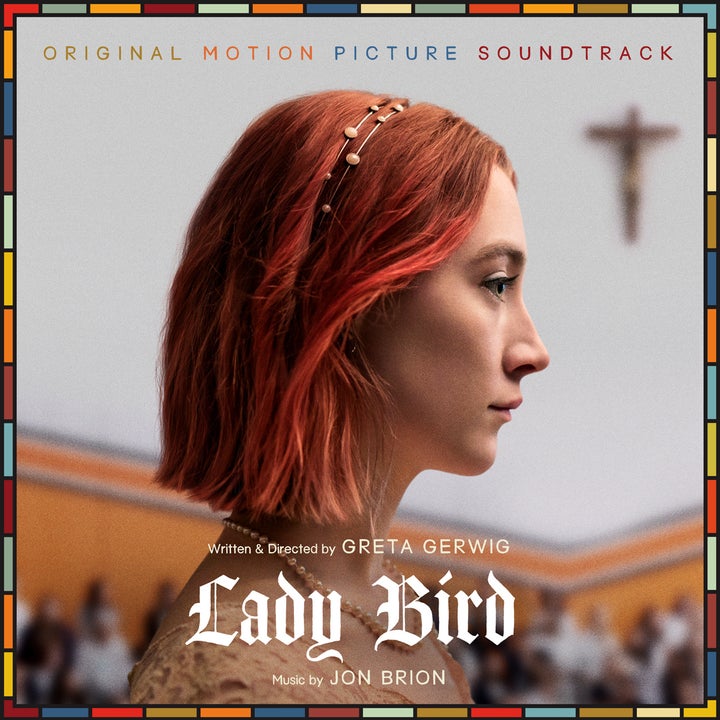 Lakeshore Records shares an album preview of composer Jon Brion's score for the critically acclaimed film Lady Bird. Written and directed by Greta Gerwig and starring Saoirse Ronan and Laurie Metcalf, Brion's melody and instrumentation provides an aural backdrop to this teen coming of age story.
According to Greta Gerwig on collaborating with Brion...
"As a non-musician, it was the thrill of my life to sit with him as he built, through music, the story I was trying to tell. It was one of the last steps in filmmaking. I had the final cut of the movie and he was adorning the film through his score in the same way a master dressmaker would design something just for you."
The album is available for digital download today.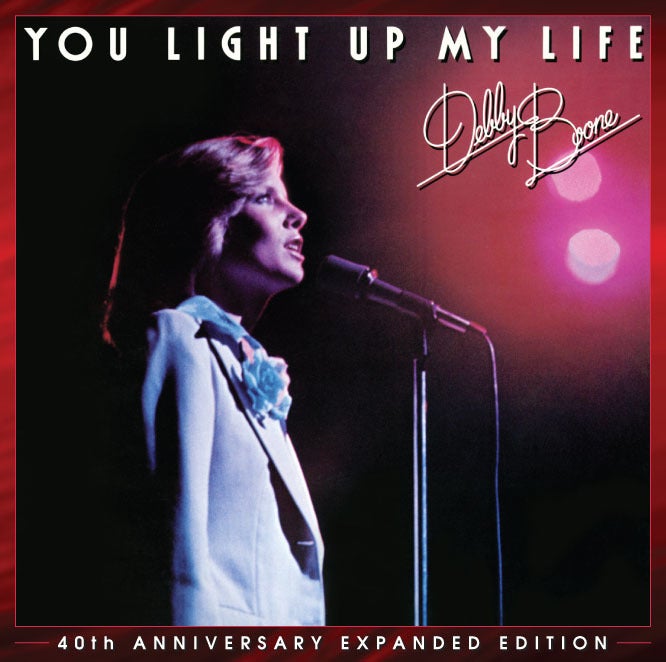 Debby Boone, best known for her ACM and Grammy-winning, 1977 #1 hit "You Light Up My Life," is celebrating a 40 year solo career that includes Top Tens on Pop, Country, Adult Contemporary and Contemporary Christian charts. She also starred in TV specials, performed on Broadway and in various stage musicals, her concerts mostly focused on the Great American Songbook.
Her original, million-selling album You Light Up My Life will be reissued December 8 on CD by Real Gone Music/Curb Records. The release includes over a dozen rare and previously unreleased bonus tracks Debby recorded with her sisters from 1971-1977 as The Boone Girls.
Debby will also be honored with a retrospective and CD signing at the Paley Center for Media in Beverly Hills on December 9. For more information: www.paleycenter.org/2017-debby-boone
A Conversation with Debby Boone
Mike Ragogna: Debby Boone, how often do people tell you that you light up their lives?
Debby Boone: [laughs] I've heard it a few times, but you know what? If you're going to hear something on a regular basis, that's a nice thing to hear.
MR: Nice! Apparently, that song was one of the biggest sellers of the '70s. It also became a classic. No one on Earth, possibly Venus and Mars, hasn't heard it. How does it feel being the person who delivered that to the masses?
DB: The answer to that question has certainly changed over the years. Part of that is just living life and figuring things out as you go along. Mostly what I feel is extreme gratitude. There was a time when I really felt like I must have done something great because I was getting such great feedback—"No one can sing that song but you," that kind of thing. Now as time goes on and I realize how many people are out there trying to be noticed in some artistic form and how many brilliantly talented people never make it, it just seems like such an unlikely set of circumstances. I don't know if you know any of the history of how I ended up even putting my vocal on that track, but it just is so random that all I can think is, "Oh my God! I was at the right place at the right time." I think my intent was good and I never anticipated what was going to transpire over the years with this song. I've been beyond grateful.
MR: What was recording it like and what's the story behind that song?
DB: I had been recording with The Pat Boone Family for Mike Curb. Mike had encouraged me to seek my own individual career. The family was still doing their thing and my parents didn't feel that it was fair or that I was ready. There were lots of reasons why my parents didn't feel great about it. But then two of my sisters got married and Mike Curb brought over to our house a cassette recording of this song, saying, "There's an opportunity for Debby to record this song for radio release. It's a theme song to a movie." I don't even know what happened, but suddenly, my parents were excited. They said, "Listen to this, we think you should do it," and I'm looking at them like, "Who are you and where are my real parents?" I heard the song, I didn't get overly excited about it being this fantastic opportunity, but I was glad there was no more resistance and I was going to fly to New York and record a solo vocal—my own record. I only found out later that there was a whole lot of drama behind the scenes.
Joe Brooks who wrote the song and wrote the movie and was involved with the girl who did the voice over for the actress... It gets so convoluted, I don't know how anybody follows this story. Didi Conn played the lead actress in the movie but she did not sing, really, so they brought in a jingle singer who Joe Brooks was in a relationship with named Kasey Cisyk. She recorded the vocal to the soundtrack in the movie, so if you were to go see the movie, a lot of people think it's my voice but it's Kasey Cisyk. They could not come to an agreement on her contract for the release of a record, so they took her voice off the track for radio release and put mine on. I knew none of this until years later.
MR: You also worked with Joe Brooks on other tracks for the You Light Up My Life album. That history never came up?
DB: No! No one ever told me anything about Kasey Cisyk and that there was another voice. I knew that I was singing to the track that had been made for the movie soundtrack and I didn't know anything else. Quite honestly, I was so green, I wouldn't have known what questions to ask. It was just a guy who wrote the song that wanted to produce me as the singer recording it and woo-hoo, here I go. I thought it was the beginning of the long, hard climb, the start of my learning the ropes and how to do this on my own because the family act was now kind of breaking up due to marriages and starting their own families.
MR: What were the Joe Brooks sessions like for the remaining tracks that he produced? Did they happen at the same time as "You Light Up My Life?"
DB: It came after the success of that song. What I didn't realize was that Joe and Mike had come to an agreement that if this song became popular, Mike committed that I would put more of [Joe's] songs on a record. I was never told that. Again, I was green and didn't know if I had any real say in anything. A couple of these songs were just sort of pushed at me and I did pretty much what the experienced people were telling me I should do. I knew Mike was in my corner and I knew he had had a tremendous amount of success. I was just doing what the experts were saying I should do. Nobody expected the record to take off the way it did, so it was really a rush job to put the album together. A lot of the stuff that I had recorded with my sisters was already in the can and then I recorded more of Joe's songs, not just for that album, but also my next album. I was committed to a lot of Joe Brooks' material.
MR: How did you feel about the material? Did you embrace it or was it a little bit of a rub?
DB: It was a little bit of a rub, quite honestly. But like anything I take on in my life, even if I don't like it, the more I put myself into it, the more I find a way to like it. I didn't love the song "California." A lot of people did. I would never have chosen to record that song. But once you get in the studio and work with it and make it your interpretation, I had fun with it and others of Joe's songs. If I had heard any of the demos on those songs, I probably wouldn't have said, "Oh please, can I do this one?"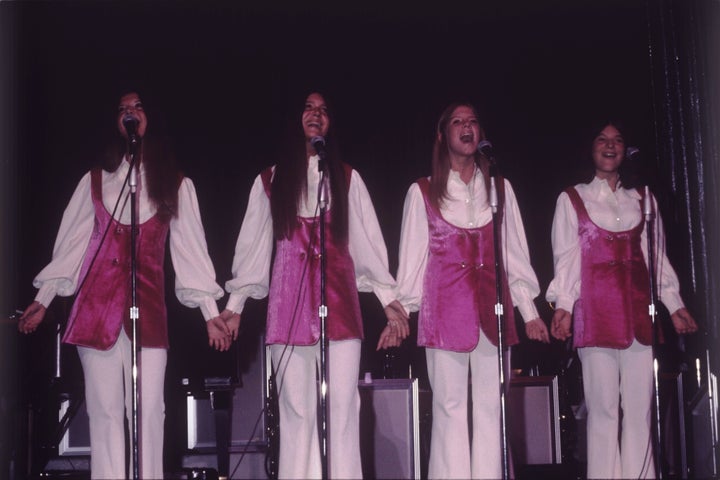 MR: [laughs] Maybe some of that professionalism had to have come from your parents, no?
DB: Sure! We'd been performing as a family for a good eight years prior to that, where I'd been on stage and in the studio. I certainly had a good work ethic. We started our performing sharing the stage with The Osmonds. We learned a lot from watching them and from how seriously they took their work, maybe to a fault. I'm actually really grateful for all of those things, because I think it really did kind of open my eyes to the work of it, that it wasn't just going to be some big, glamorous joyride. There was a lot of work involved and I enjoyed that work. Not everybody would. But I still do, to this day, enjoy the hard work of preparing for shows and recordings and finding my way into a song and making it mine. All of that is really fulfilling stuff for me.
MR: You're in a unique class of artists who had to lay a lot of track to get to their hit record. Even by the 1970s, there was still that '50s mentality of "instant fame" that most young artists believed in. Once you got your hit, what was your vision of what you wanted to do from that point on, and how close did you get to it?
DB: I had dreamed for a long time, and had an innate sense, that music was going to be my profession and that I would succeed at it as a solo artist. Even when I was working with my family I felt like that's all I want to do and I'll definitely be able to do it. I did not know who I was as an artist, really. All that I really cared about is if I fell in love with a song. I didn't see myself as a certain style of artist, I had very eclectic tastes musically as a young girl, and continue to have very eclectic tastes. If a song moved me and I felt I could sing it, I wanted to sing it. That didn't lend itself to a real good career trajectory. First of all, I didn't have a lot of say in the first two albums, and I was still finding myself. At a certain point I was really loving working with a producer Brooks Arthur, who I felt was the one that I connected with for the first time in my career. Brooks and I had the same kind of emotional sensibility, and we liked a raw, imperfect vocal because it was about how it made you feel, not "is every note impressive?" If your voice sort of broke in emotion, he left it. He loved it.
MR: Janis Ian's Brooks Arthur-produced albums are classics, so I can see what you saw in him.
DB: Yeah, I just never worked with anybody like Brooks. It was a much more technical experience up until that time. To work with somebody who really was truly an artist--Brooks would admittedly say he was not everybody's cup of tea. Because of the way Brooks worked he was a very expensive producer. He would just lock down the studio and leave all the levels the way they were until we could get back. He had a famous phrase that we used to laugh about; "One more once." I mean, it was a million takes. We were going for the authentic vocal, and yet we were doing a million takes to get it, unlike the live vocals which in some ways I now think you get the more authentic take.
MR: What are some of your favorites from that era?
DB: Gosh, I feel like I need to look at a list, it was so long ago.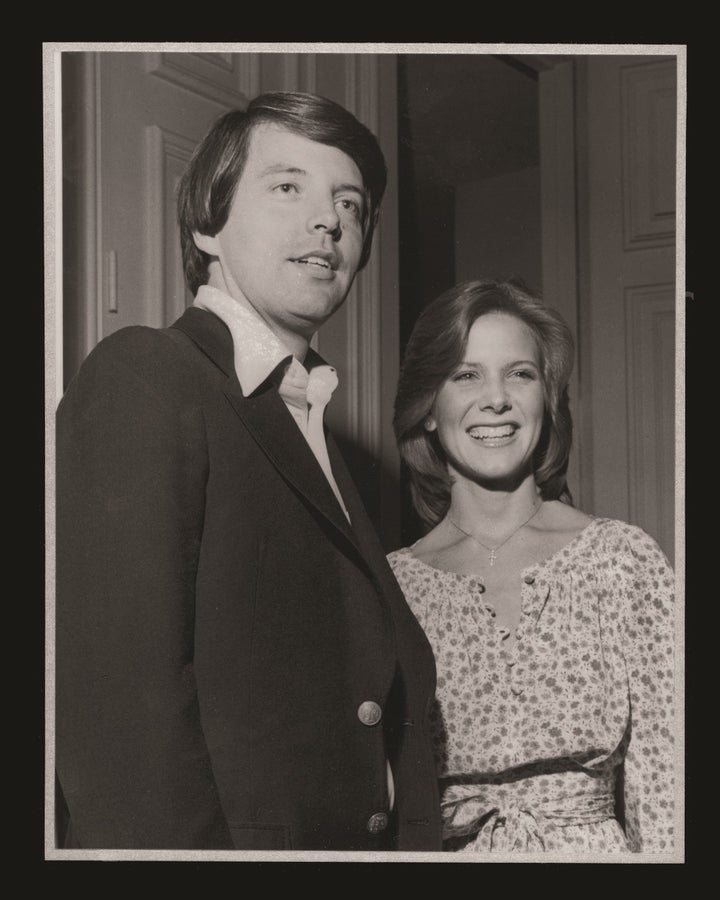 MR: As you were growing as a recording artist, that must have been a period where it became more clear where you were headed.
DB: You know, I'm not sure that's the truth. I really was happy working with Brooks Arthur, but for whatever reason the album that I did with Brooks did not do that well. Basically the Scotti Brothers, who were the team who promoted all of Curb's records, pretty much told me it was kind of a dead in the water album. That really threw me for a loop. It just confused me because it was what I loved the most but it somehow was not connecting with the public. There were a lot of things going on behind the scenes then, people with agendas and commitments that I would not have known about, so I don't even know how hard they tried, to tell you the truth. If they did the things they did to make the record a hit, or if they were trying to steer things a different way. I don't know, I really don't know. It was a mystery and it confused me. Brooks had had me do a couple of country tunes, which were fun. When none of this worked, Mike Curb talked to me about the fact that these country tunes had really resonated, so I went to Nashville and recorded a country album, which was a weird move. That was not the direction I was headed, but then I'm in Nashville with a country producer, Larry Butler, one of the best country producers of the time. I had a blast, I liked those two albums, some songs more than others, but I thoroughly enjoyed recording in a different way. I felt like it was authentic in many ways because of my roots with my grandfather.
Then it looked like I was being steered into being a country artist. I pulled the plug at the last minute because I realized, "if I commit to this, this is what I'm going to be doing for the rest of my life, and I don't feel like that's who I am." Country music then was not like country music now. If I was facing that decision now it would be a no-brainer, because there's so much of a crossover. Back then there was a definite delineation between what was country music and what was pop music. I just wasn't ready to walk away from pop music. I virtually did anyway, just for lack of opportunity. I ended up going into contemporary Christian music and never feeling like that was my direction either, but something that I wanted to do on the side. That became the whole of what I was doing for a while. I feel a little bit like I was just a pinball, just bouncing off of things without any real sense of how I could--it's such a cliché term these days--"brand" myself. Now in retrospect I don't really regret any of it, because all of it is me. All of it. I've enjoyed every second of all of it, I haven't had the career that I envisioned, but I also was able to have four kids and raise a really beautiful and healthy family. Had my career been at a peak level I could never have done that.
MR: I'm surprised that with you having such a big hit with that movie theme, every third song pitch to you wasn't a movie theme.
DB: You know, I've never ever had anybody say that, but I've always felt like I should've had the access to doing more movie themes. The opportunities just did not seem to come my way for one reason or another. I did turn one down and I kind of regret that. It was "Can You Read My Mind?" the song from Superman.
MR: Yikes! You know how goofy that ended up coming off in the movie. You dodged a bullet, Debby.
DB: [laughs] Yeah, I've learned not to look back and kick myself. I just go, "There's always a way to appreciate what has happened and where it led you and look forward to what's next," rather than just looking at things and thinking, "Oh my God, that decision ruined my career," or ruined opportunities. It's pointless.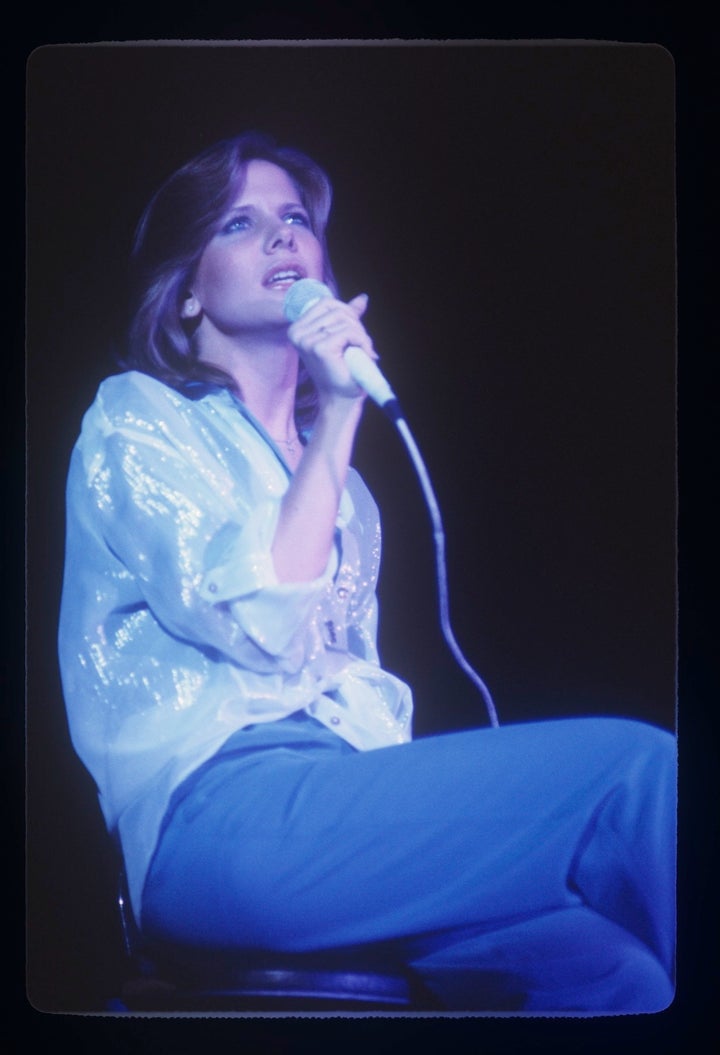 MR: How did mom and dad participate in your career to that point and afterwards?
DB: In terms of "You Light Up My Life" becoming a hit, they were incredibly supportive because it seemed to happen at just the right time, where none of my sisters were going to feel like the rug was being pulled out from under them. They were all headed in different directions and getting ready to start their families except my younger sister Laurie wasn't quite there yet, but the older two were married and one was having children, so it was just time. I didn't feel ready to go out as a solo artist, never having thought through what kind of show I'd want to do. There was talk of me going out with different opening acts for pop music bands or another artist. I was encouraged and agreed to go for a year long, co-billing with my dad. Again, maybe not the smartest decision for somebody who was building a career because it probably would have been helpful to establish me as my own artist rather than "Pat Boone's daughter." But I just didn't really feel like I was ready. They booked a tour across the country in hotels and clubs where my dad and I were co-billing together and that's where I feel like I kind of got my sea legs. I was in a safe environment with people I knew, we had the same management, and used the same band. I pretty much put my own show together. My dad didn't influence the song choices or anything like that. We would close out the show together. That's how I started to learn how to be a solo artist but I think I probably lost a lot of momentum career-wise. Had I gone out with somebody younger and attracted a different audience, I think I would've had a different career, but who knows? I might have just not been ready for that. I did that year with him and by the time I was done with that year, my options for recording had really diminished. Radio was changing, videos were starting to happen, and I just didn't have the image for Top-40 radio. The people that were creating the playlists, the programmers for Top-40 radio... I just didn't fit in. There was a resistance.
MR: What do you think The Boone Sisters contributed to music? What are your thoughts on those years?
DB: Mostly how wonderful those years were. We were very professional, but we also were just having so much fun. We were traveling the world with my dad, we were getting on all kinds of different stages and television programs, we were in recording studios, and we really liked each other. There was no real adversarial anything going on, we wanted to always be a united front and put our best foot forward. We worked really hard to have the kind of blend we had, and again that goes back to watching The Osmonds work as hard as they did and loving the way they sounded and working really hard to create that same flawless harmony. I think we did it really well. There weren't a lot of girl groups at that point in time doing what we were doing, and I think we sounded really great. We still sound really great together! Every once in a while, we get to sing together and it's a fulfilling thing that nothing else quite can satisfy—what it's like to be a family or a sister group singing together and creating that very unique sound.
MR: And what are your thoughts as far as your dad's career? There are genetics at play here, you know!
DB: [laughs] My first response to that question is that I think he continues to be really underrated. When you listen back to all of those records and when you look at statistics, he accomplished things that no other artist has. He was on the charts for a ridiculous amount of time and had so many consecutive hit records. Some people might want to contest that, but I think the truth of it is while a lot of people think my dad covered these records and stole the thunder of people like Fats Domino and Chuck Berry, really, he was exposing a type of music to his audience that opened a door. It wasn't like he took away opportunities. I think what he did was open doors and created opportunities for the shifting of music and particularly, that kind of music, so it wasn't so divided, that there was black music and white music. People have their own opinions, that he sort of tamed it all down or whatever people might think. But they're fun records. They had mass appeal. He was a huge star and the fact that he is not in the Rock 'N' Roll Hall Of Fame continues to baffle me. I think that has to do with who he is now instead of people taking at face value his contributions to rock 'n' roll music. I think they look at who he is now and the religious and political stance that he takes, and they think it doesn't fit or they don't want it to fit.
MR: You both may have differing views of the world at this point. How do you reconcile them on a personal level with your family? A lot of families are struggling with having various political viewpoints at the dinner table.
DB: You know, it's not easy. I will be perfectly honest, it is not easy to have discussions around things that people feel very, very passionately about. I have tremendous respect for my dad as a man of integrity and a man who has never feared public opinion to the point that he wouldn't take stands that he believes in. He has paid the price for it, and I have tremendous respect for him, that he will take these unpopular—at least in his industry—stands for what he believes in. I never wanted to be a big political voice and I don't like it that a lot of people make the assumption that I see eye-to-eye with my dad on everything. I do not, and he knows that we do not, and he struggles with it. I think it's a deep pain for him that his daughters have sort of veered from the way he sees things. In some ways, he probably feels that somehow he failed, which in my opinion, I think he and my mom raised clear-thinking, loving, good people. Our way of seeing the world, which is in big part generational, is different than his now, and that is okay. I don't lose respect for my dad. I don't always think his thinking is consistent but I know he is always doing the best he can do to be the best human being he can be. How can you fault somebody for that?
MR: To your father's credit, he pretty open-minded enough to record that metal album with Bruce Resnikoff.
DB: Right, and to really take it seriously. It was fun and funny, but they took the music seriously. He had a show and has always been a big supporter of Christian television, particularly TBN and they took his show off of their programming in response to people freaking out over that heavy metal album, and my dad was so understanding and went back on their shows when they thought better of it. He was so like, "I get their position, a lot of their donors were thinking that I had sold out and they did what they had to do." I on the other hand thought it was the most hypocritical move I had ever seen. That here's this man who has brought hundreds of thousands of people to view your network because of who he is and you don't support him through that? You don't know him enough to stand up for him? I was livid. [laughs]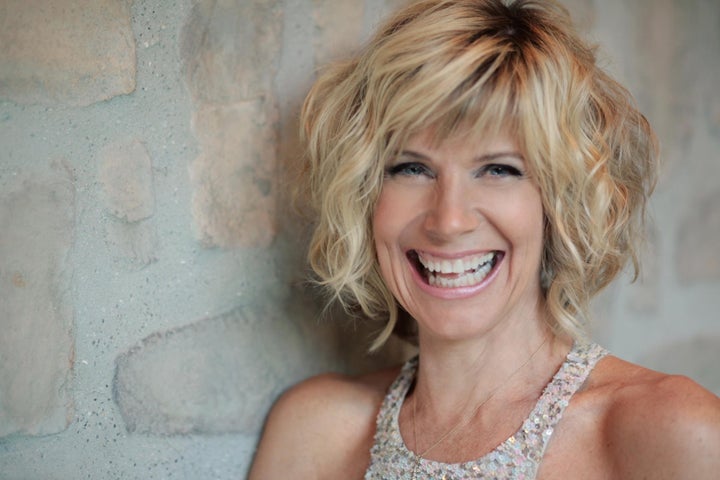 MR: Where are you heading? What is the plan? Do you have any goals that you're trying to get to creatively?
DB: I think at this point I want to stay open to opportunities that I may not expect, I want to continue to grow and learn and challenge myself. I am in the process right now of something I never thought I would do, I'm taking a class for songwriting. I'm sixty one years old and I don't read music and I don't play an instrument, so I'm in a class learning how to write songs because I think I may have some songs in me that I would like to be able to get out. I think I need help to do that. I've collaborated on a few things here and there, but I think I have some things I'd like to say through music, and I think I'd like to be able to say them myself rather than rely on somebody else. I'm still really hoping that I will be able in the not-too-distant future to do a tribute to my grandfather. I think there's a limited amount of time where people can still remember him and I would like expose his music and his body of work to another generation and keep that alive. I think that he was quite amazing and like my dad underrated. I would very much like to be involved in that, whether it be a documentary or just a CD tribute or a show tribute. In some way I want to bring to other people's attention what an incredible artist and an interesting human being Red Foley was. I continue to knock on doors and try to make that happen. I'd love to do more musical theater. I don't have the typical musical theater voice but I think musical theater is changing and broadening and you don't have to be a soprano to be able to get on stage and tell a story musically, so I hope that I have some opportunities along those lines, because I absolutely love doing musical theater. It's just like anything else I have ever done and I would hate to think that those days are gone.
MR: You're also a writer, how is that coming along these days?
DB: Right now my focus is on trying to do it in song, but because I am now a grandmother twice over and my son just got married last weekend so there may be some more grandchildren coming my way, it very well could be that my husband and I will team up again and start doing some more children's books, which I thoroughly enjoyed. I did not enjoy writing an autobiography. I got pressured into it. I can not stand going back there, that is a whole other person to me and it wasn't really in my own words because we used ghostwriters. I don't even recognize that person. It embarrasses me. Seriously, if I could burn every last copy of that--even though I know that for some people it really meant a lot to them. I don't want to take that away from them, but for me I just can't even go back there.
MR: I think everybody gets forgiven for everything they did in the 1980s.
DB: [laughs] Okay, I'm going to take your word for that. My hair history alone needs it.
MR: Debby, what advice do you have for new artists?
DB: Be as true to yourself as you know how to be. I think I made the mistake over the years of trying to figure out what was popular and fit into it instead of what really, really excites me, and recording the music that really excited me. I think that could have been a whole different kind of career had I known that I could and should do that. I'm always most interested by really original artists who write a song or perform a song in a way you've never heard anything before, so it isn't what you would hear on the radio and it fits right in, it's something new. I think I would say to new artists to always be taking your temperature a little and saying, "Does this excite me? Do I love this? Does this feel authentic to me or am I trying to fit into somebody else's path or popularity?"
MR: What was the best advice ever given to you?
DB: I don't know that I can cull it down to one piece of advice, but I think this affects me more now as the kind of artist that I am; I think both watching my dad and Rosemary Clooney--sometimes when it's your own parent you're blind to it, but when I could watch Rosemary Clooney as a performer there was just a simplicity and an authenticity to everything that she did. It made you feel so comfortable because she never did anything that made her uncomfortable. She was completely herself in performance and in the recording studio. You know how you feel when you're with somebody who is just so at ease that it makes you at ease? Rosemary on the stage, whether it was in a big performing arts center or a smaller nightclub in New York, you felt like you were in her living room and she was telling you her family story and singing right to you. I learned so much in the years that I was working with her about how to just trust that when I'm communicating from a real place inside of me that I'm connecting with people in a much deeper way than if I'm performing from a place of, "Listen to my voice, what do you think, is it good enough? Am I impressing you?" or any of those things that I think as a young artist I was much more concerned with.
MR: Do you think those things you discovered through observation were your best lessons?
DB: Yes. A hundred percent. Experience is certainly the best teacher. Watching people perform that made my heart sing, those were the ones that I really learned from. There's plenty of artists out there who I admire for their talent, but there's really only a handful of people who could sing two bars and I'd be in tears, and Rosemary is one of them. It's just that entry into you. That's what I want when I go on the stage. I hope that there's at least one moment when somebody's heart opens and lets me in.
MR: Was she partly the inspiration on why you followed jazz for a while?
DB: Oh yeah. Even as a teenager when none of my friends were listening to jazz music I always loved a good singer. I would listen in awe to a voice like Sarah Vaughan when nobody my age even knew that name, or Ella Fitzgerald. I was a huge Streisand fan, and my friends weren't really Streisand fans. Just voices that moved me and singers that really sang the song and you understood. Diction has always been important to me, that everyone understands the words that I'm singing. I won't mention names, but I was watching a recorded voice and this girl had a fantastic voice, I would kill for her notes but I could not understand her words so I couldn't feel what she was singing about, because I couldn't understand what she was trying to communicate, and it was an emotional song. To me, that's such a huge loss.
MR: What is your thought about music after absorbing and performing and participating in all of the different genres that came through your career? Do you see the junction point or is it something you don't even think about?
DB: I do think about these things, and it's an interesting question. I know I listen to a lot of books, I also read a lot of books--but I've read a lot more now that I listen to them. I also journal and write down quotes that really speak to me, and I think it was Larry Gelbart whose quote I wrote down once, "I write so that I know what I'm thinking." A lot of times that's music for me. You find a song and you identify with it and it explains to you, "That's how I feel. That's what's going on inside of me. That song just gave me words. I'm not alone." That's the other thing. All genres of music are a way to connect human beings with each other. We all, in very many ways, are the same. We won't all like the same kind of music, but music enables people who would maybe never have anything else in common to share an experience or identify. To me, since I've had the experience of performing in a lot of different genres, it's about connecting with human beings. As long as there is an in-road into somebody sharing an experience it's an incredible gift to be able to participate in that.
MR: As you're sitting by the fireplace with your three Grammy awards and your Dove awards and your Academy of Country Music award and all your nomination plaques on the mantle, listening back to the latest version of You Light Up My Life with all the bonus tracks, what are your thoughts on this new version?
DB: [laughs] It was such a happy walk down memory lane. Being with my sisters and doing the work and laughing and creating together, I was excited that a lot of my fans--so many of my fans were Boone Girls fans first and haven't heard some of these things, so it got me so excited that there is this opportunity now to provide this for people who would love to go back and hear some of the things that we did that that were never released, and also to finally have in CD form the original album, which has never existed before. It just seems like such a great thing to offer people who have been so supportive to me over the years and stuck with me and all the weird turns and fits and starts of my career, to be able to say, "Hey, I think you're going to really be excited about this now being available."
MR: That's a beautiful thought. Doesn't it make you want to do You Light Up My Life part two, the way you would've wanted to have heard it?
DB: [laughs] You can't go back, right? Sort of like trying to move back home and think that it's going to feel the same. That's an interesting question to think if I could do it all over now, take "You Light Up My Life" and build an album around it, boy would it be different. I've got to say, I think if I had access to a lot of great movie theme songs that would have been the way to go. I ended up recording "The Promise" which was a movie theme song, but that might have been an interesting way to go.
MR: How about a movie theme compilation now?
DB: Hmm, food for thought!
MR: The musical dynasties of your life have made it a pretty wild ride.
DB: It has been a wild ride and it's continuing on. I have a daughter who's an actor, and you never know where the grandkids are going to end up. It just seems generation to generation, lots of music and lots of creativity. It has been such a beautiful life up to this point and I am nothing but grateful.
Transcribed by Galen Hawthorne
ANOUSHEH'S "BONES" EXCLUSIVE/PREMIERE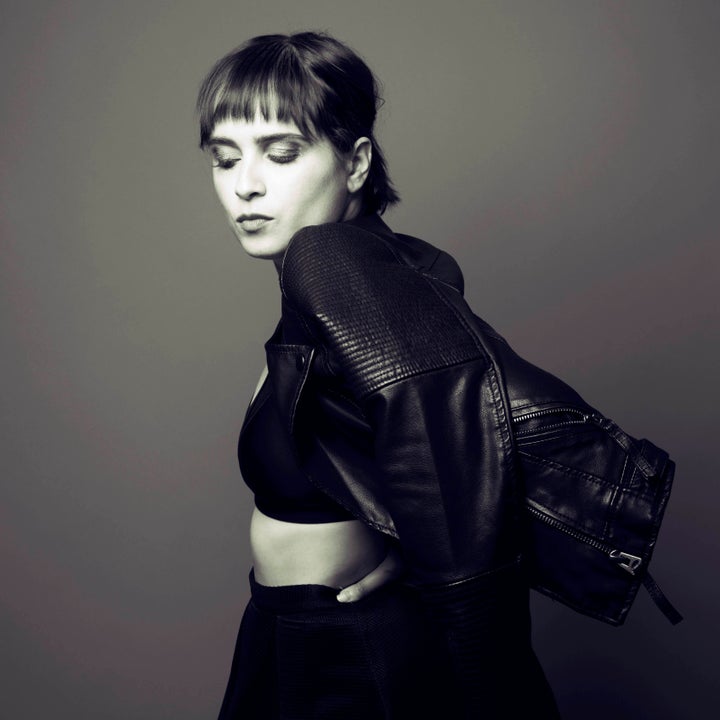 According to Anousheh's camp...
"Anousheh is known for her epic melodies, and the Grammy-nominated songwriter has captivated audiences both overseas and in her hometown of Richmond, Virginia. Drawing early influences from some of her '90s music idols like Tori Amos, Bjork, and Radiohead, her songwriting style has always been rooted in introspection and metaphor. As an adult, Anousheh's love of pop music, hip-hop and indie rock has focused her songwriting into hook-driven, thoughtful pop songs—and in line with artists like Tove Lo, Ellie Goulding and Halsey."
The artist gives a little background on her exclusive/premiere "Bones"...
"Director Hunter Brumfield had a vision for this video, and I was instantly smitten with the story that he wanted to tell. Two heroines emerge from a delicately dystopian setting, a dreamlike world tinged with decay and diffused light. They find themselves connecting with each other against the pull of their hypnotic and mundane surroundings, and in the act of their escape—they find their love for each other, and ultimately their own Paradise. The song aggressively explores the complexities of love, and the video subtly confronts more predictable depictions of age and sexuality. Despite these confrontations, the essence of the message is pure: love is complicated, unexpected, and worthwhile. Considering the relatively poisonous times that we are living in, I am proud to have helped create something that feels a bit more like an antidote."
JONAS ALASKA'S "LOVE YOU RIGHT" EXCLUSIVE/PREMIERE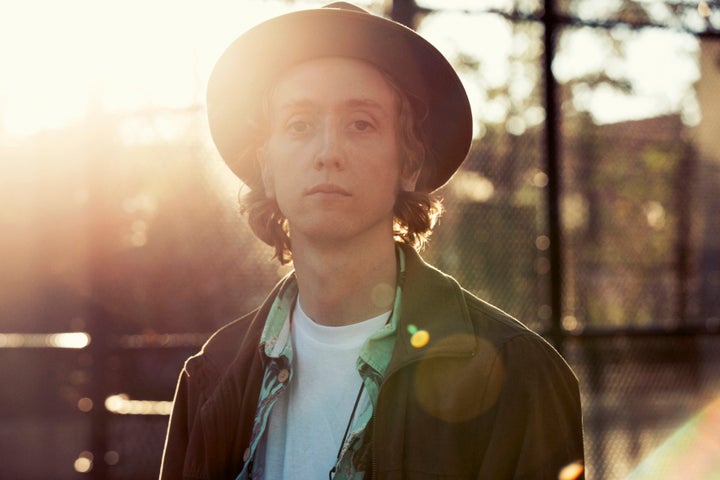 Jonas Alaska is one of Norway's most popular indie artists and his song "Love You Right" is part of a few live performances he recently recorded.
According to Jonas Alaska...
"It's as kind of a love declaration I guess. I just started with the first line 'I don't have to be anyone' and tried to find as many different verbs after that and it turned out to be a song about how I can be whoever I want to be, as long as I take care of my girl. You could also say it's about how she'll take care of me. That's probably more correct."
Related
Popular in the Community