What newer TV show do you recommend young entrepreneurs watch?
The following answers are provided by the Young Entrepreneur Council (YEC), an invite-only organization comprised of the world's most promising young entrepreneurs. In partnership with Citi, the YEC recently launched #StartupLab, a free virtual mentorship program that helps millions of entrepreneurs start and grow businesses via live video chats, an expert content library and email lessons.
A. How I Made My Millions

This series on CNBC is about companies that are huge now but were startups at one point. They delve into how they started, how they grew and where they are now. It is very cool to see which resources they used to grow and the passion each of them evokes with their business.
- Bryan Silverman, Star Toilet Paper
A. House of Cards

It's a political show, and although some of it is not believable, it shows you that everyone has a motive and can pull strings at some point to get what they want. You need to understand that things go on behind the scenes that you can't control, and that things don't happen unless you make them happen.
- Trace Cohen, Launch.it
A. Shark Tank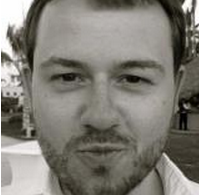 The beginning aspects of all deals are there in the open without being muddled by things such as politics, legal issues, due diligence and more.
- Brennan White, Watchtower
A. The Newsroom

I can't quite place my finger on it, but I always feel inspired to take on the next big challenge after catching up on Aaron Sorkin's "The Newsroom." On the surface, this show is about an industry that is as far from startup land as one could get, but if you dig deeper, you see a very entrepreneur-like struggle as the network attempts to reinvent itself from within.
- James Simpson, GoldFire Studios
A. Through the Wormhole

The Science Channel show "Through the Wormhole" is excellent because it will challenge and stretch your thinking. The show talks about various perspectives on complex issues in a way that is intriguing and manageable. As an entrepreneur, your ability to think drives success, and watching things that stimulate and stretch you is relevant to the success of your business.
- Raoul Davis, Ascendant Group
A. Undercover Boss

This is a revealing look into how big company CEOs rarely know what's really going on with their business. They flounder when faced with their employee's simplest tasks. "Undercover Boss" always ends up being a great testament to the opportunity that exists in disrupting the big boys.
- Derek Flanzraich, Greatist
A. Million Dollar Listing

Call it a guilty pleasure, but this show inspires me because it features extremely hard-working realtors who have built an incredible personal brand. It's also inspiring to uncover the types of wealthy clients with whom they work. You get to see the lavish lifestyle that hard work can lead to, whether or not you are looking for such an outcome yourself.
- Logan Lenz, Endagon
A. How It's Made

This show is fantastic for young entrepreneurs because it shows everything that goes into the products that we use every day. It teaches them about the operations side of a very complex business at a young age. It introduces them to the ideas of product design, supply chain and allows them to see several different businesses.
- Dave Nevogt, Hubstaff.com
A. Game of Thrones
The plot twists and character dynamics in "Game of Thrones" can be comparable to real-time strategy decisions that entrepreneurs will face. All the power shifts, bet hedging and shifting alliances in the show reflect the dynamics in real-life business expenditures.
- Phil Laboon, Eyeflow Internet Marketing
A. 30 for 30

Young entrepreneurs can learn a lot from the stories of great athletes and the massive challenges they overcome to be the best in the world at what they do. I find that ESPN's "30 for 30" has interesting parallels that tie back to business and valuable lessons about what it takes to become truly great at something.
- Matt Ehrlichman, Porch
A. The Profit

Young entrepreneurs should consider watching the new CNBC show "The Profit." It's a reality show starring Camping World CEO Marcus Lemonis. This show follows Lemonis as he invests around $2 million of his own funds into struggling companies in exchange for a percentage of the businesses' profits.
- Doreen Bloch, Poshly Inc.
Popular in the Community