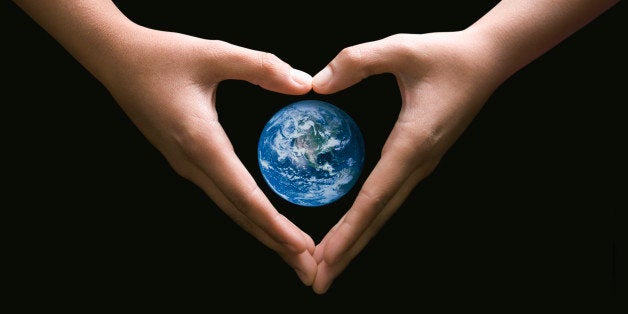 Traveling is one of life's biggest privileges. Adventures and experiences of a lifetime are ripe for the picking on all seven continents. Having just completed my own 2.5 year adventure across five of those continents, people often ask me how they can give back while they travel -- how can they can give a bit to the communities they visit along the way? Here are some suggestions.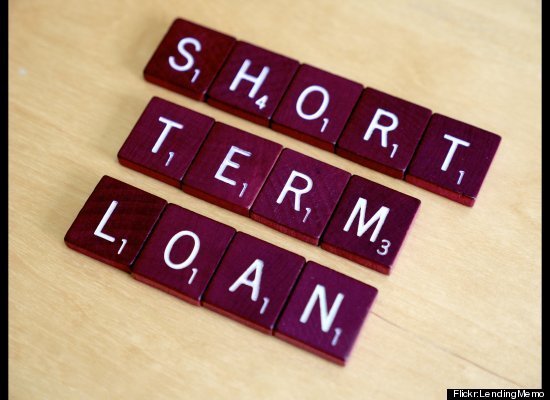 There are countless organizations where you can contribute a relatively small amount of money by Western standards and change someone else's life immeasurably. Microloans help entrepreneurs in developing countries start or expand small businesses. Organizations like Kiva allow you to lend to people they profile around the world. Another organization called Investours, presently in Mexico and Tanzania, allows you to take tours of impoverished areas and meet local entrepreneurs who have transformed their lives thanks to microloans. The minimum fee for a tour is their minimum loan offered to an entrepreneur. One hundred percent of every tour's earnings goes toward microloans for the communities you visit on the tour.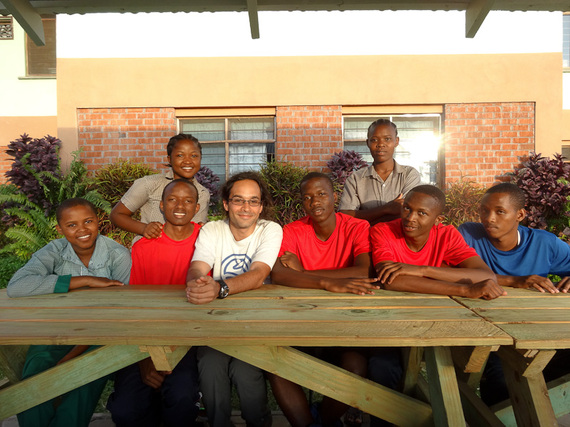 At The School Of St. Jude. Photo courtesy of Adam Pervez
Some organizations allow you to travel differently so that the very act of you traveling makes a difference. An organization called Epic Road offers luxury safaris to Africa and Antarctica that leave a positive impact on where you visit. For example, while on your safari in the Serengeti you can go with a team and implant a microchip in an endangered black rhinoceros. You actively take part in wildlife conservation while enabling anti-poaching efforts, allowing the animal and its horn to be tracked in case poachers attack. Epic Road also facilitates the adoption of baby elephants whose mothers have fallen victim to poaching. You can bottle feed a baby elephant while your financial contribution ensures it grows into a strong adult. With Epic Road I paid a visit to The School of St Jude, a school providing a fantastic education to the poorest of the poor in Tanzania. There, I donated soccer balls to the students and had a wonderful discussion about culture and life. Similarly, India's Reality Tours offers tours in places like the infamous Dharavi Slum of Bombay. Eighty percent of their profits are reinvested in the communities they work in, promoting community growth and sustainable tourism.
The opportunities here are too numerous to mention. Many organizations offer long-term and short-term opportunities. Some organizations let you volunteer for free, getting their funding from outside sources. Others fund their operations by charging volunteers a fee (yet often providing food and lodging as well). Some organizations are more impactful than others. Do your homework.
4. Support Local Businesses
Depending where you're going, you can have a far greater impact by simply deciding where to shop. Shop or eat at a multinational chain and your impact is much less than shopping and eating at small, family-run stores and restaurants.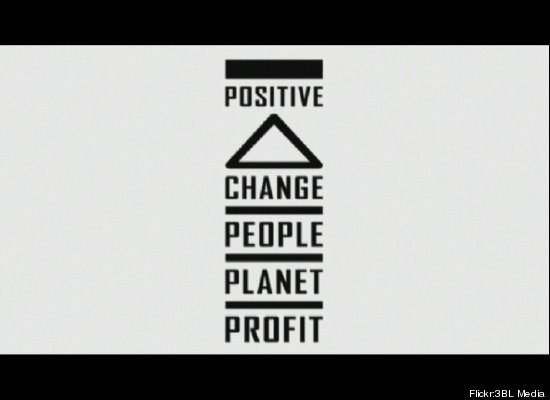 5. Support Social Businesses
In many well-traveled areas of the world, you find tourists who turned into social entrepreneurs with a mission to improve the lives of the local people. They are often businesses like hotels or restaurants that on their own are excellent, but beneath the surface give all their proceeds to a social mission. One such example is a cafe in Siem Reap, Cambodia (home of Angkor Wat) called Common Grounds. On the surface they serve coffee and sandwiches. Beneath the surface they are supporting a local children's home that also provides vocational training to locals.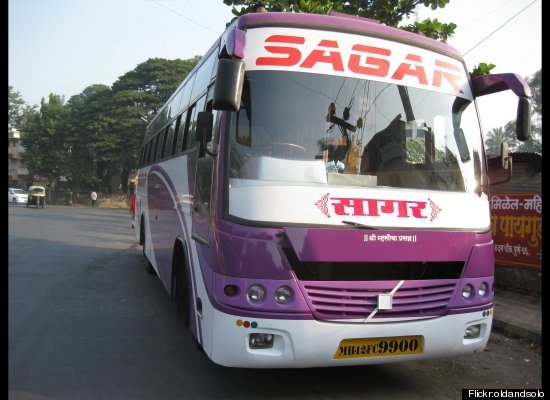 6. Use Public Transportation
For those seeking to minimize their impact on the environment, use public transportation in cities and buses or trains to reach new destinations. Bring a water bottle with you and fill it with clean water wherever possible to avoid buying bottled water. You can also buy carbon offsets to mitigate your environmental impact for the miles you will travel. You will also get to walk a mile in local shoes, which often leads to incredible experiences.
Having visited the incredible people of Iraq and Somalia in the past few months, learning so much about their cultures and sharing so much of my own, I realized that one of the most important parts of traveling is being an ambassador. Having the privilege to travel means you automatically become an honorary ambassador between your country and the place you visit. Likewise, when you return, you are an honorary ambassador of the place you visited to your home country. Serving in this capacity you can educate both sides, making the world a smaller, more peaceful place.
Popular in the Community