The Riot Grrrl movement exploded in the 1990s, bringing feminist perspectives to the forefront of punk culture. Using zines, music and a general flair for the DIY aesthetic, icons like Kathleen Hanna and Allison Wolfe tackled not only the sexist sentiments infiltrating punk and art scenes, but the violent and homophobic attitudes that surrounded them.
"Rebel girl, you are the queen of my world," Hanna recites in a well-known Bikini Kill song, one of the many anthems of the Riot Grrrl movement. "When she talks, I hear the revolutions."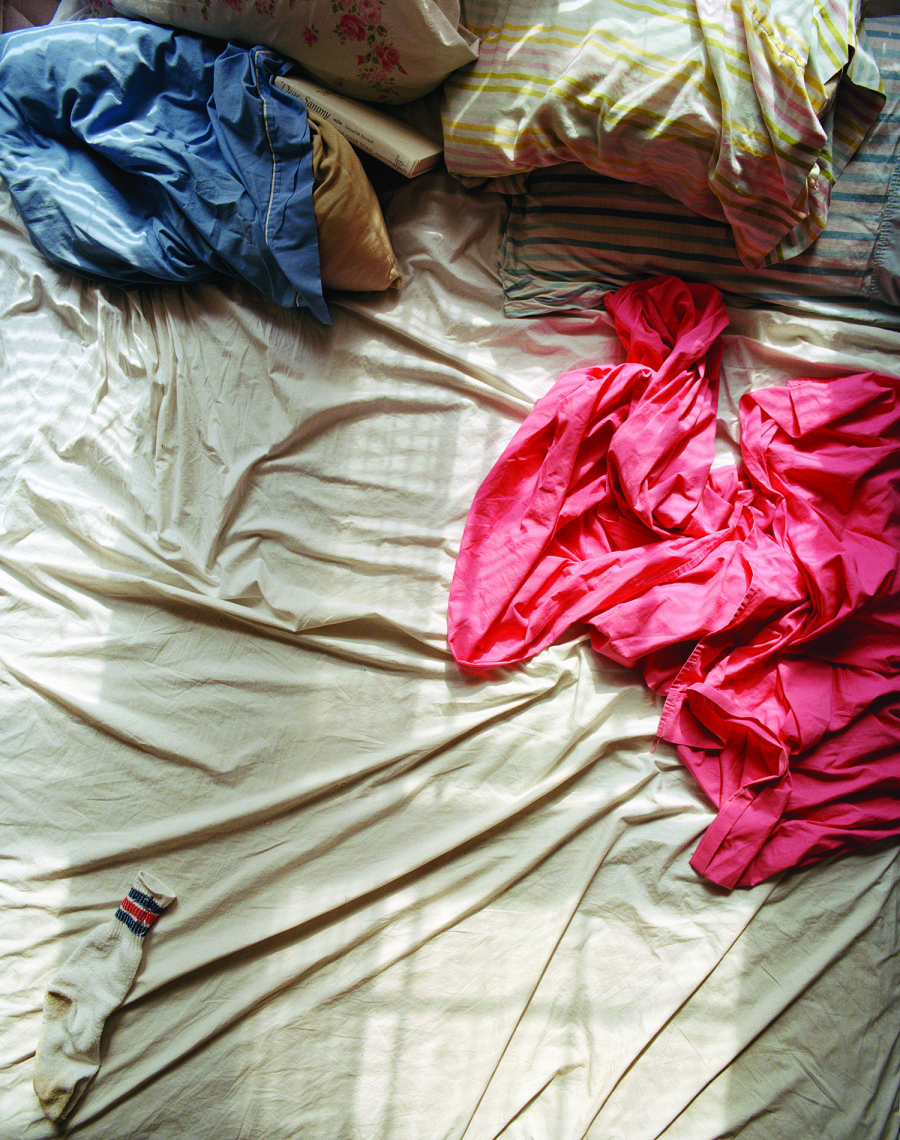 Untitled (Lesbian Bed #8), Tammy Rae Carland, Inkjet prints (AP), 2002. Courtesy of the artist and Jessica Silverman Gallery, San Francisco.
A new exhibit at Carnegie Mellon's Miller Gallery is paying homage to this revolutionary movement in "Alien She," the first ever exhibition to explore the legacy of Riot Grrrl on contemporary culture. Through sculpture, film, photography, drawing, printmaking, music and performance the show highlights the work of seven visual artists whose art practices have been indelibly influenced by the '90s feminist phenomenon.
From Ginger Brooks Takahashi to Miranda July, "Alien She" rips through 20 years of archival material, including new and rarely before seen pieces that illuminate the lasting effect of Riot Grrrl axioms. Taking its name from a Bikini Kill song, the collected artworks reflect on, challenge and continue feminist critiques of the '90s, evoking the diversity of identities and senses of self-determination that have sprung forth in the years since.
Some contributions are extremely personal, such as July's performance, "The Swan Tool." Dating back to 2000-2002, the work tells the story of woman who grapples with her will to live or die, eventually deciding to bury herself in a hole, only to intensify her personal confrontation with life and death. Others focus on collectives and shared ideas that branch well beyond a strict feminist perspective, like Faythe Levine's "Time Outside of Time," an ongoing documentation of various alternative, "off-the-grid" communities across the United States.
The varied projects reflect the idea that, to these artists, feminism is hardly just an end to bias and discrimination against women. "I'm more interested in a feminism that ends discrimination for all people," Hanna once explained in an interview with A.V. Cub. "It's connected to racism and classism and gender issues that go beyond the binary. It can't be pulled apart from those issues."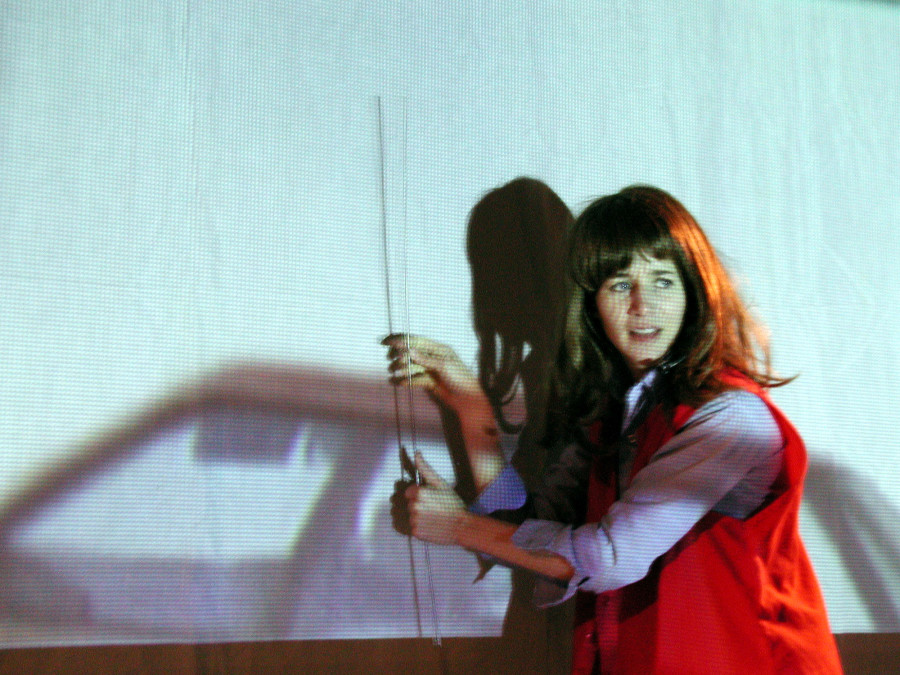 The Swan Tool, performance by Miranda July, 2001, photograph by David Nakamoto.
Collaboration stands out as an important theme in the show as well, a practice viewed by many of the artists on view as a mode for connecting and encouraging the exchange of information across groups. Self-publication and platform-building have been key to the Riot Grrrl's zine persona since the '90s and artists like Stephanie Syjuco have built on these ideas in the years after. In "An Open Source Reading Room," Syjuco created what is part physical archive, part public reading room, where individuals interested in digital copyright issues and creative commons can peruse free digital texts and discuss access to cultural resources. Compared to the analog, word-of-mouth age of only two decades ago, the installation shows how the feminist consciousness has evolved and grown.
The exhibit features a historical section as well, devoted to DIY relics like zines, hand-printed posters and music playlists. Plucked from Riot Grrrl scenes across the U.S., Canada, South America and Europe, the cassettes and t-shirts provide an impressively far-reaching portrait of what it meant to be part of the "boy-girl revolution." Together, the pieces on view form an open-ended image of the past and present face of Riot Grrrl, from the sounds of Bratmobile to the pages of A Girl's Guide to Taking over the World to newer incarnations of the movement like Pussy Riot and Rookie magazine.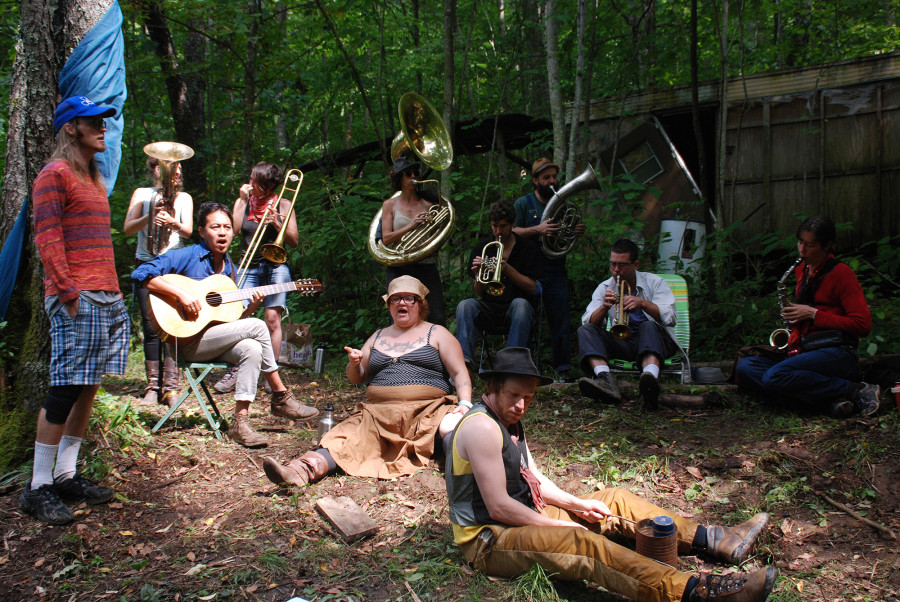 From the series Time Outside of Time, by Faythe Levine, photograph, 2010-ongoing. Inkjet prints (AP). This project documents various off-the-grid, alternative and intentional communities in the U.S.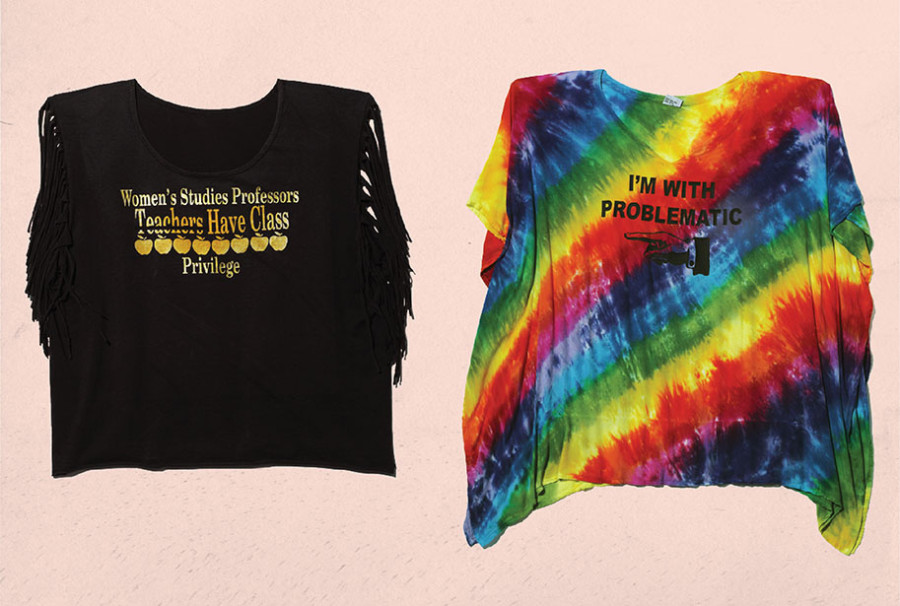 I'm With Problematic / Women's Studies Professors Have Class Privilege, from the series Creep Lez, Allyson Mitchell, 2012. Altered t-shirts with iron-on transfer and vinyl letters. Courtesy of the artist and Katharine Mulherin Gallery, Toronto.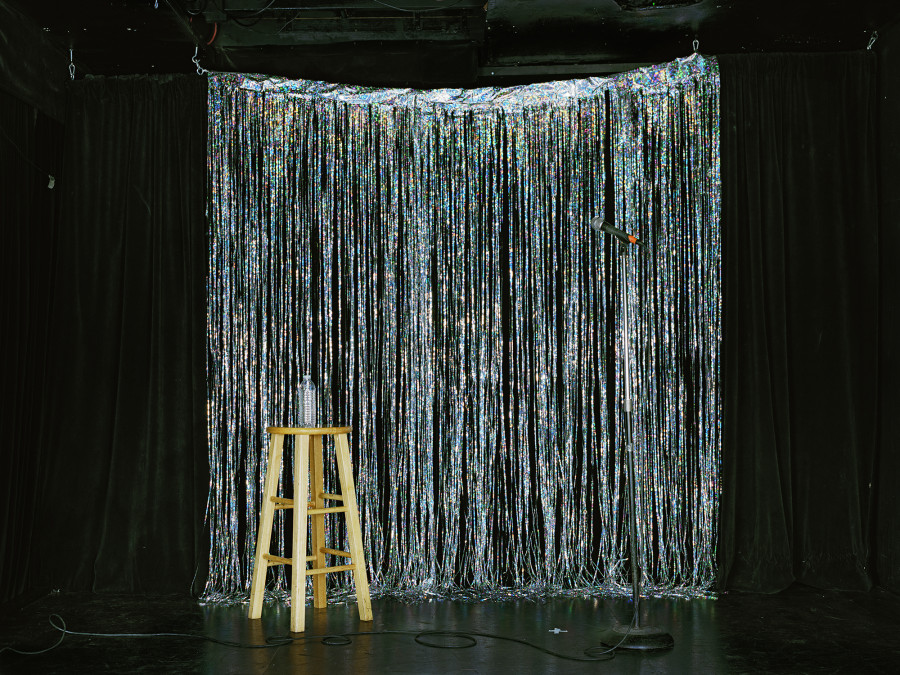 I'm Dying Up Here (Glitter Drapes), Tammy Rae Carland, 2011; color photograph; 30 x 40 in. Courtesy of the Artist and Jessica Silverman Gallery, San Francisco.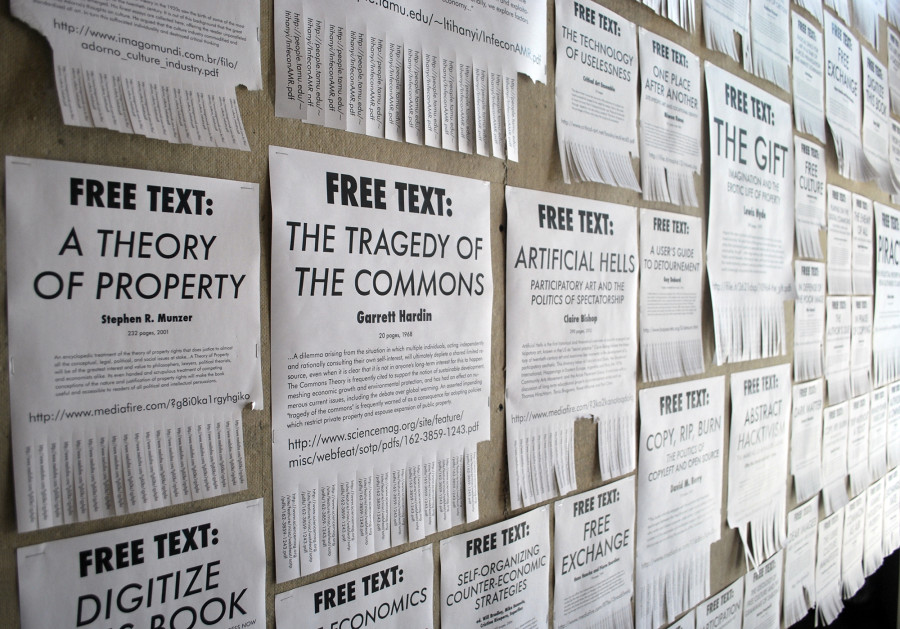 FREE TEXTS: An Open Source Reading Room, Stephanie Syjuco, free downloadable PDF files of texts found online and tear-off tab flyers, 2011-2012. Courtesy of the artist and Catharine Clark Gallery, San Francisco. This project was updated for Alien She, and includes texts selected by the artists in the exhibition.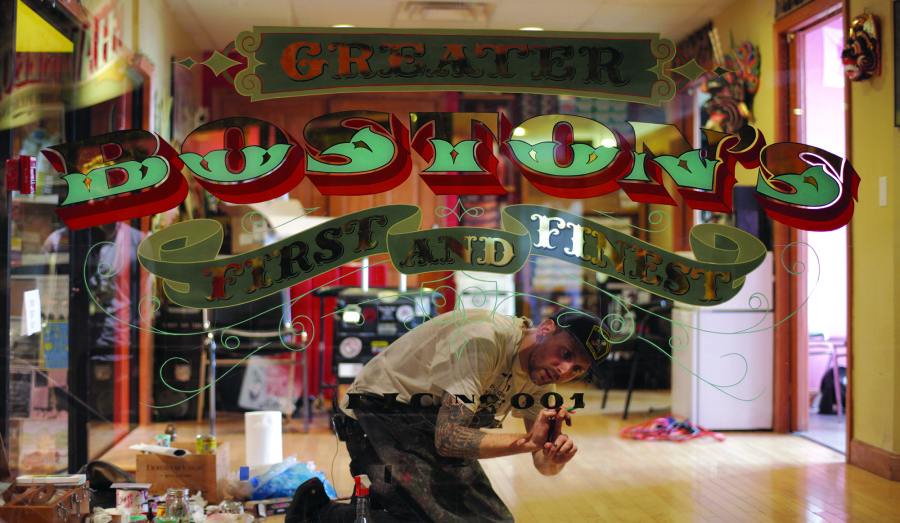 Film still from Sign Painters, a documentary film (2013, 80 min.) and book (Princeton Architectural Press, 2012), by Faythe Levine & Sam Macon.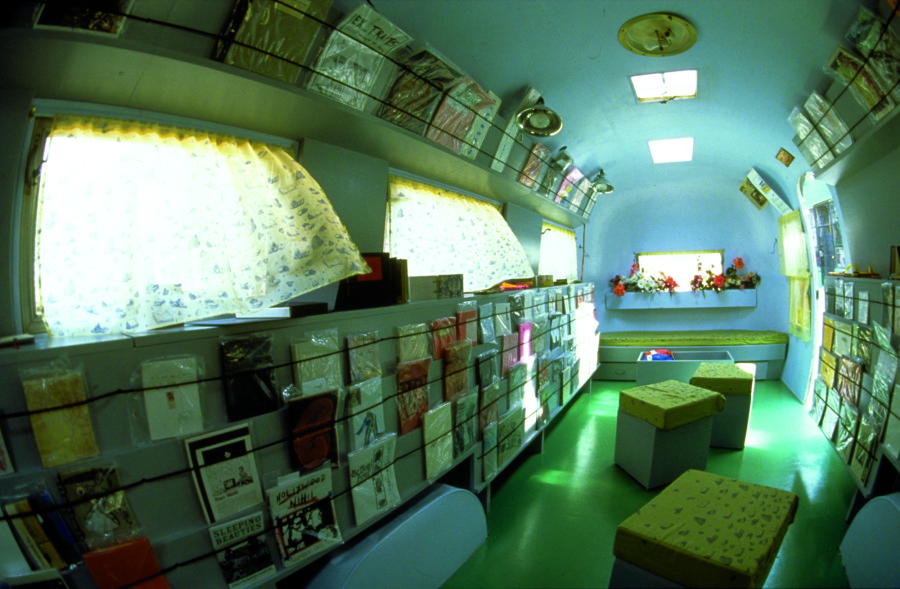 projet MOBILIVRE BOOKMOBILE project, one of the collaborative projects of Ginger Brooks Takahashi, 2001-2006.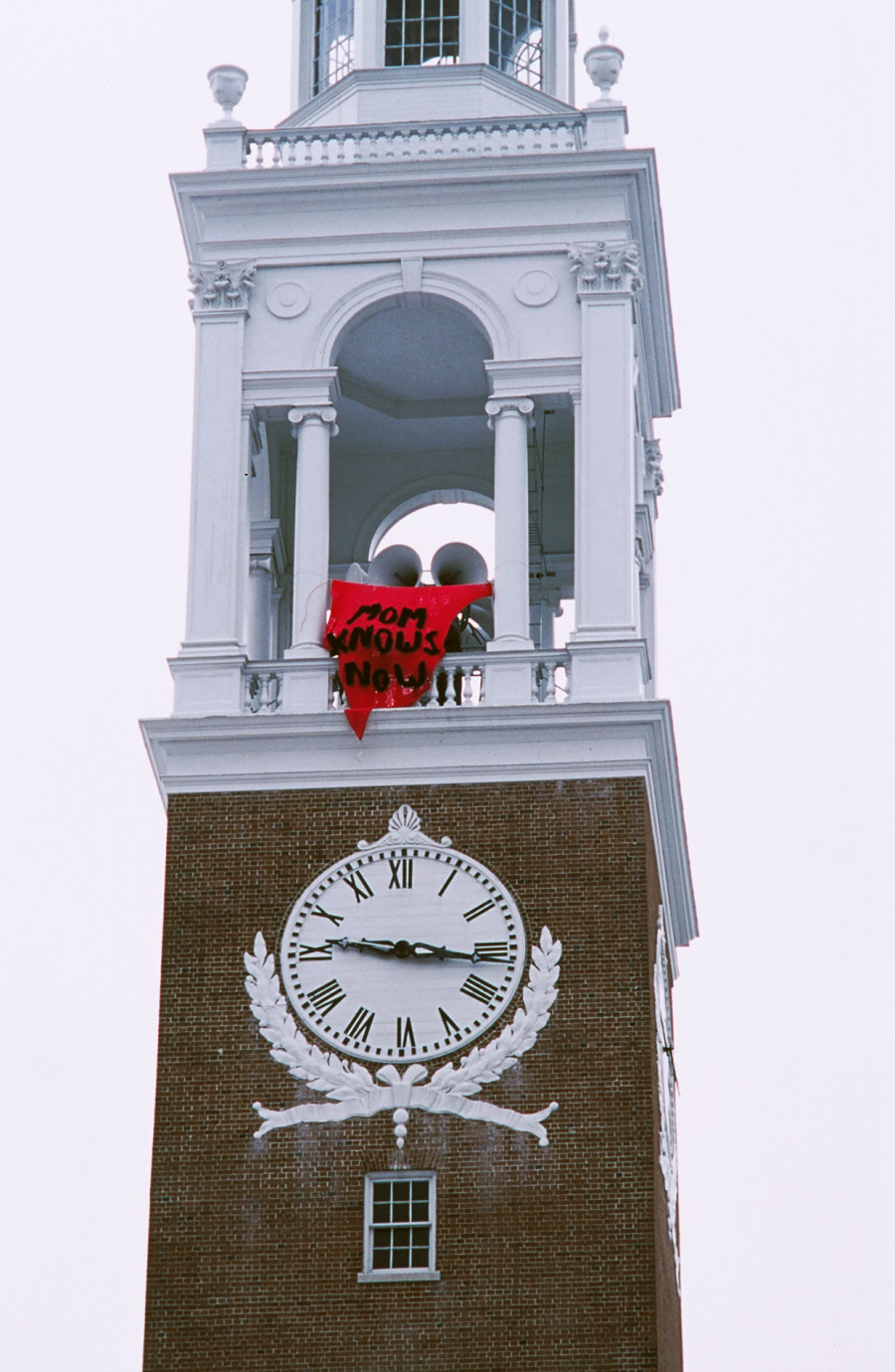 Mom Knows Now (guerilla banner drop on the steeple of the Ira Allen Chapel, University of Vermont, Burlington, VT), L.J. Roberts, hand-knit yarn. 15' x 10' x 10,' 2003.
Curated by Astria Suparak and Ceci Moss, "Alien She" will be on view at Carnegie Mellon's Miller Gallery from September 21, 2013 to February 16, 2014. Scroll through the images for a preview of the show and let us know your thoughts in the comments.
Support HuffPost
The Stakes Have Never Been Higher
Related
Popular in the Community