Nuts may get a bad rap as being high in fat, but a new study suggests that people trying to maintain a healthy weight can still eat them without sacrificing poundage -- and get a cholesterol benefit, to boot, a small new study suggests.
Reuters reported on Temple University research that included 123 women -- half of whom ate about 48 almonds a day and half of whom didn't eat any nuts -- for a year-long period. Researchers found that after half a year, the people who ate the almonds lost about 12 pounds, while those who didn't eat any nuts lost about 16 pounds. But 18 months later, researchers did not find a difference in the amount of weight lost between those who ate almonds and those who abstained from nuts.
"Compared to a group that didn't consume any nuts, those with almonds were able to lose comparable amounts of weight at six months and 18 months," study researcher Dr. Gary Foster told CBS Philly.
Plus, those who consumed the nuts had lower cholesterol and triglyceride levels at the six month period, the researchers found.
It should be noted that the Almond Board of California was allowed to give input into the design of the study, but the researchers said in the study that the board "had no input or involvement in the study implementation, data analysis, or interpretation of data."
Recently, another American Journal of Clinical Nutrition study found that almonds might not be quite as dense in calories as once thought. United States Department of Agriculture researchers found that the total amount of calories in a 1-ounce serving -- which consists of about 23 almonds -- may actually only have about 129 calories, and not 160 calories as previously thought.
But how is it possible for the amount of calories to change in a food? USDA researchers explained that they used a different way of calculating what calories are actually digested from almonds, and not just consumed.
Registered dietitian Keri Gans, author of "The Small Change Diet," said that the change in calorie count for almonds is an opportunity for people to diversify their snacking options.
"My message is not to necessarily eat more nuts, but maybe then it's your opportunity to grab a piece of fruit," Gans told HuffPost.
The ideal snack is 200 calories, and satiates the body until the next meal, while providing nutrients you might not otherwise get at a meal, she said.
Snacking "should not be just because I think I should have a snack and then eat anything in sight," Gans said. "It should be well thought out, planned ahead. You should be prepared. You should be bringing snacks to work every day and you should have snacks in your home, healthy snacks that you can grab because if they're not there then you'll be more likely to gravitate toward a food that might not be the healthiest choice."
So what are some good snacks to keep around? We asked Gans and American Academy of Nutrition and Dietetics spokesperson Ximena Jimenez, M.S, R.D, L.D., to share some of their favorite picks -- check them out in the slideshow below. Then tell us in the comments -- what's your favorite healthy snack to keep you satiated?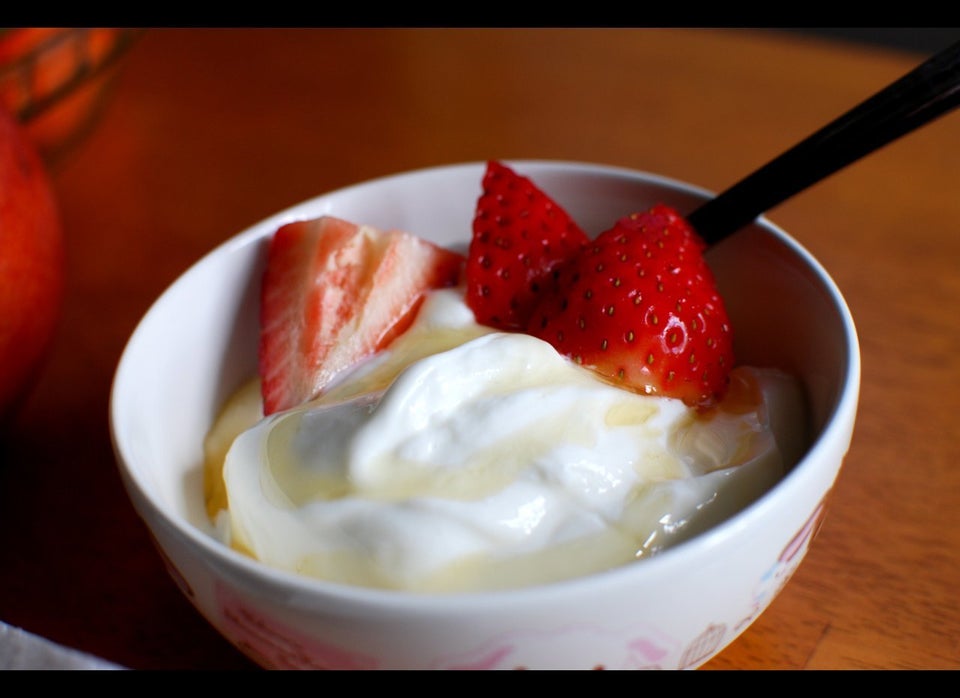 Snacks To Maintain A Healthy Weight