Growing up, Ashley Hernandez knew that there were problems in her community of Wilmington in South Los Angeles. She remembers staying indoors when explosions rocked the city's oil refineries, being warned by adults not to drink tap water, and having her school soccer field roped off by yellow tape because of soil contamination.
Hernandez's parents, immigrants who fled El Salvador's civil war, had worked diligently to save for their own home in Wilmington by working as a truck dispatcher and a housekeeper. But their home was just 500 feet from a drilling site. As a child, Hernandez was plagued with headaches and nightly nosebleeds so intense the blood would soak through her pillow. Soot would fall in their yard, tremors shook their home, and toxic air burned their eyes.
"There really is no escaping it," said Hernandez, who is now 25 and still lives in the same home. "I couldn't go out or have clear air. I felt like a prisoner in my own home. I felt like I couldn't do anything, really."
"There really is no escaping it. I couldn't go out or have clear air. I felt like a prisoner in my own home."
Hernandez's childhood experiences turned her into a warrior for Wilmington, tackling pollution and contamination as a community organizer for Communities for a Better Environment, an environmental justice group working in low-income California communities of color to combat pollution and build healthier neighborhoods.
Last week, CBE and a coalition of more than 750 groups launched a campaign to convince Gov. Jerry Brown (D) to stop granting new state permits for oil and gas extraction and to reduce fossil fuel production in the state overall. Hernandez, CBE's Wilmington youth organizer, is one of the fiercest voices for the campaign, making it clear that her community has had enough.
Hernandez is part of a home-grown generation of young activists working to tackle environmental justice issues in their own backyards. Many are the sons and daughters of Latino immigrants; others come from single-parent homes, are undocumented immigrants or are battling their own health issues, such as asthma and bronchitis, while fighting for their rights and their environment.
"This is personal. This is a duty that to me isn't just a job," said Hernandez. "This is my home, this is my family, this is my health. And when I think about the future, and when I work with the students that I work with, and when I speak to the community members that I speak to and I see the impacts, I see a reflection of myself."
She also recognizes that her parents and an earlier generation of activists were well aware of the unhealthy environment surrounding them. Her mother attended community meetings and asked why her family was sick with migraines and persistent coughs, but couldn't find conclusive answers.
"Knowing is power," Hernandez said. "And I think it really was from seeing that trail of questions and never really finding those answers when I was a kid."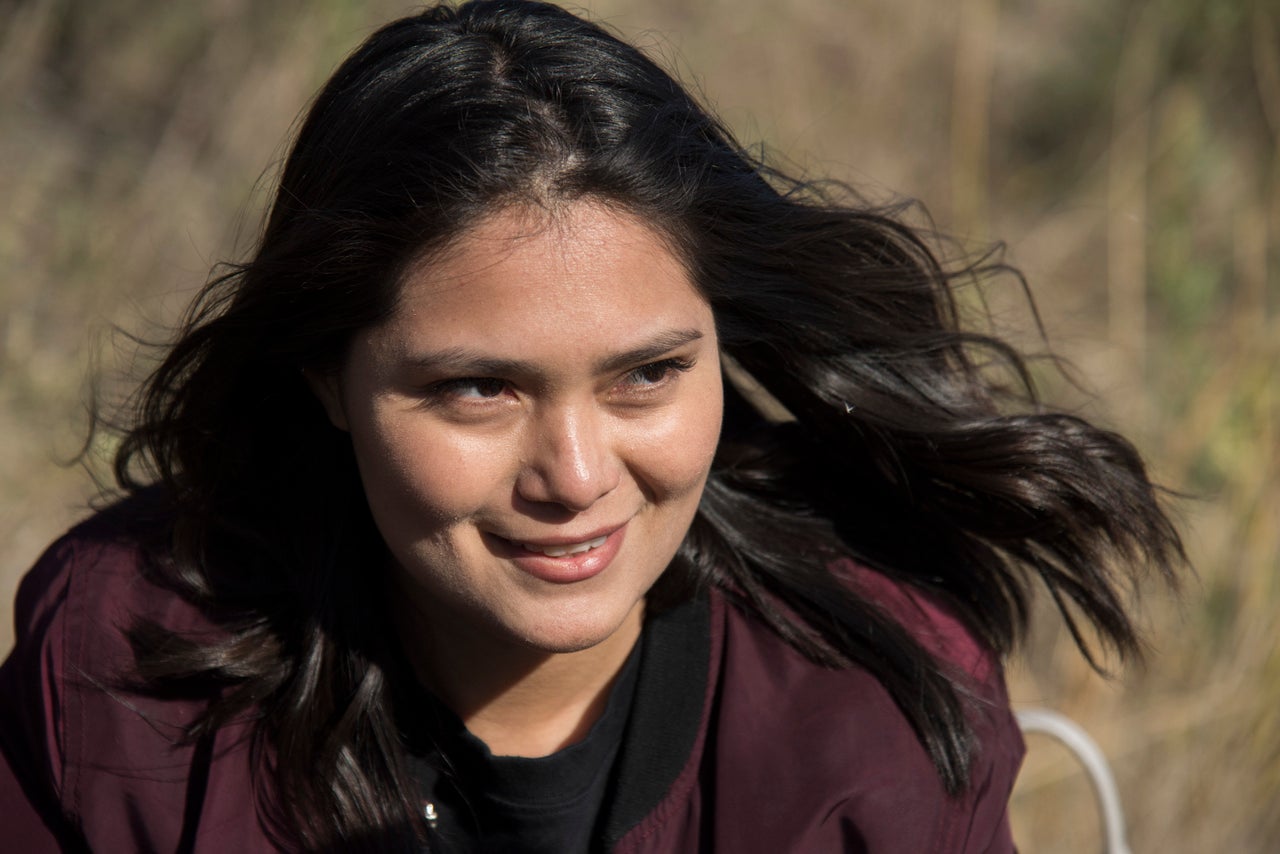 But convincing residents to take action can be a tough sell in communities where many depend on those industries for their livelihoods.
"I think this is a dance that environmental justice activists have been doing since the beginning of the movement," said Gwen Ottinger, associate professor at Drexel University's Center for Science, Technology and Society and its department of history and politics. "Not wanting to alienate communities who feel that their livelihoods depend on the industry in the area, and at the same time others who feel like their lives, their well-being, their health is threatened by the industry in the area."
Ottinger, who co-edited a book focusing on environmental justice, said that historically, the people who take the lead on activism are from the affected communities.
"These issues are complicated, and certainly for an organizer, having the trust of the community is crucial," said Ottinger.
When Hernandez first joined CBE as a high school student activist, the group had no office, and organizers worked out of their cars. At the time, teachers were afraid to let them into their classrooms for presentations, so organizers would meet with community members in tea houses, parent centers or residents' homes. Some residents viewed the activists with skepticism, fearing that their calls to clean the environment would ultimately kill the jobs they depended on.
Hernandez learned early on that patience was key.
The first campaign she worked on, "Clean Up Green Up," took six years but ultimately led the Los Angeles City Council to support a pollution prevention and reduction strategy that identified the worst polluters in Wilmington and two other communities.
CBE's slow, steady series of victories have included creating stricter flaring regulations for oil drilling sites and stronger procedures and guidelines to ensure that Los Angeles complies with the state's environmental quality act when approving oil drilling applications.
"We're trying not only to get other people to recognize that, but to empower our community with that knowledge that we don't deserve anything less," said Hernandez. "We deserve equitable neighborhoods, we deserve a right to clean air and clean water, and we need to make sure we move away from antiquated ways of energy."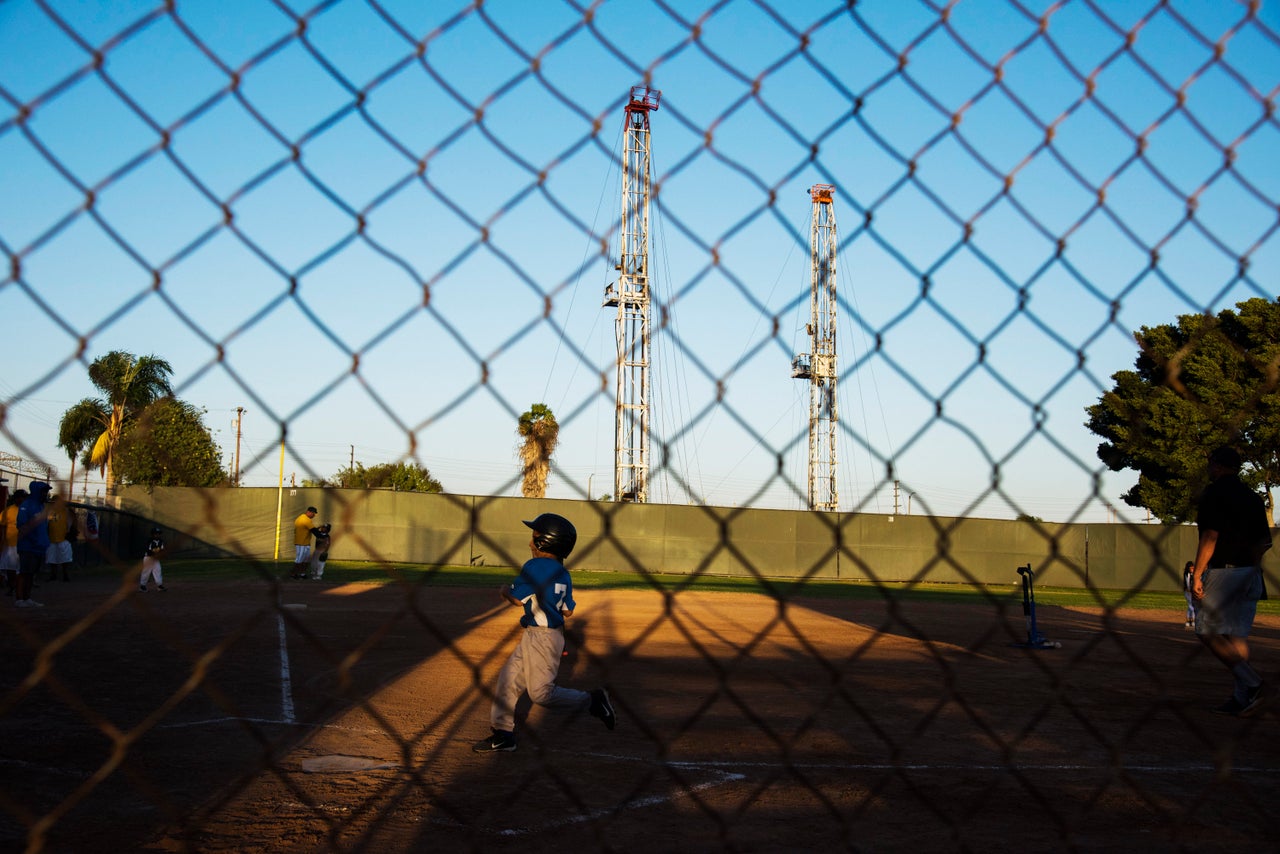 Now, when she asks residents what they envision for their community, they say they don't want to live near oil drilling sites. They tell Hernandez they want more parks and soccer fields. They discuss sustainability hubs to charge electric cars, buffer zones to protect residents from industrial areas, and the conversion of former drilling sites into entertainment hubs like The Grove shopping complex, itself a former oil field.
Some residents are still hesitant to speak up or give their names at community meetings, so Hernandez speaks for them. Being that voice is a privilege, she says, as a native Californian able to move fluidly between two languages and cultures.
"If I was in El Salvador ... I would have been murdered. I would have been assassinated, and that's the reality of this environmental work globally and internationally, especially for women and men of color," she said.
The situation is different in Wilmington, which isn't alone in its fight to breathe fresh air. Nearby communities share the same goal and work together.
"We're not here with a cape saving everybody," said Hernandez. "We're helping one another, we're saving one another, we're fighting for one another because this is our duty, this is our home."
"If I was in El Salvador ... I would have been murdered. I would have been assassinated, and that's the reality of this environmental work globally."
There are still many issues to overcome, Hernandez said. Some people resist discussing environmental racism. She tries to remind them that people of color are disproportionately doing the dangerous work in the oil and gas industries.
"These are stories that we need people to hear. It's not just about a policy and it's not just about an ordinance," she said. "It's about kids who are going to be growing up in a neighborhood that isn't thriving because of environmental racism."
Hernandez's generation of activists recognizes that they are the collateral damage of years of environmental injustice and that the industries that made them sick have made Los Angeles powerful and California rich. This is why their newest campaign targets Brown.
The coalition is calling on the governor to make California the first oil-producing state to phase out existing oil and gas production. They also want California to transition to sustainable fuels that can provide new jobs for workers while also protecting public health in communities that currently bear the brunt of industrial pollution and contamination.
Although Brown has moved aggressively to address climate change and is known globally as an advocate for renewable energy, he's resisted calls for California to stop issuing new permits for oil and gas extraction. If Brown doesn't act, he'll lose CBE's support for his global climate summit in San Francisco this September.
"We need to make sure that our communities are getting protected and that we start moving on to new forms of innovation and making sure that we're creating healthier neighborhoods," said Hernandez. "We can't tolerate that kind of discrimination from our governor, from an industry, or from an agency."
Popular in the Community