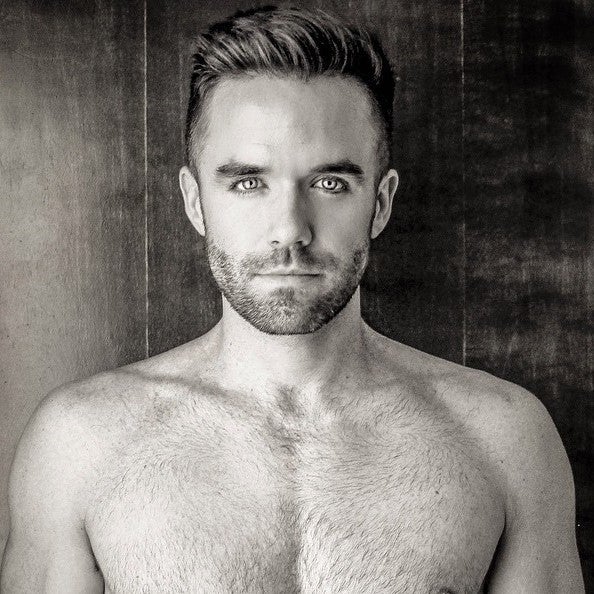 Brian Justin Crum has won the hearts of so many people all over the world, with his heartfelt performances on America's Got Talent.  Brian's talent speaks for itself, but he has also used his new fame as a platform to inspire LGBT people who are bullied to #staystrong.   Brian is set to perform on the LIVE shows for America's Got Talent on August 23, 2016.   Check out the interview below and if you are also inspired, remember to vote for him!
1.  Most people think you are an over night sensation because of America's Got Talent, but I know you have been at this for a really long time!  How long have you been singing?
I started singing when I was just 6 years old. I decided I wanted to make career out of it when I was 13.
2.  Who are some of your favorite singers of all time?  Who would you like to do a duet with?
I learned to sing by listening to Freddie Mercury and Whitney Houston.  Sadly they are no longer with us. They will forever be my idols and I sing with them in my dreams
3.  What judge do you feel the most connected to on America's Got Talent and why?
Hard to say... I feel like Howie really connects with my story and watching him watch my Creep performance I feel oddly bonded to him. He gets it.
 4.  How did you decide to share your story (on America's Got Talent) about being bullied for being gay and over weight as a kid?  Were you hesitant to share your story at first?
Not at all, I feel that people don't share their personal stories enough!  I want to be positive light and show all kids that no matter how hard it is, life can be amazing if you work hard. You just need to find your passion and throw yourself into it!
5.  Your mom seems so comfortable on camera.  How is she handing all the attention?
I was JUST saying that to a producer on the show. My mom has never been on camera before and was hesitant about it. She is not a stage mom and never has been. So she does not look at this as her moment. She is a natural because she is just telling our story and honesty comes across so well.
She is handling it well!  She has gotten some really amazing emails from families  thanking her and sharing their stories. She has been been very moved by this whole process.
6.  What other acts are your favorite on this season of America's Got Talent?
I like Blake Vogt and Linkin' Bridge!
7.  People are quick to compare you to Adam Lambert, but what they may not know is your history with Adam.  Can you tell me more about that relationship?
We both grew up in San Diego and we shared the same voice teacher, Roy Mote. Adam is older than me, so I always looked up to him.  I think he has an incredible voice. We also worked on the tour of WICKED together!
8.  What advice would you give to someone who is being bullied?  
My advice is to throw yourself into your passions. Find that deep inner self love and #staystrong. You have to know and believe that people pick on others that they are jealous of or who they think are weaker then them so there is no threat. Be STRONG in yourself. Trust that you have great things in store. You can also log onto the app called MOOVZ (see the video I did with them below) and connect with other LGBT people across the world.  Remember you are not alone!
9.  The MOOVZ anti bullying video turned out beautiful.  I was reading through all the comments and it's incredible how much you are inspiring people.  Do you continue to use your fame as a platform against bullying?
Yes. I want to do all I can to bring awareness to bullying. It has to stop and we have to start loving one another
10.  What type of album do you picture yourself releasing?  Describe what the sound and tone will be?
I want to release an album of stories. Share my experiences and hope people can relate. Think Sia and Adele having a baby.
Sia and Adele having a baby?  We need this album...now!
Calling all HuffPost superfans!
Sign up for membership to become a founding member and help shape HuffPost's next chapter
BEFORE YOU GO
PHOTO GALLERY
How To Talk About Bullying