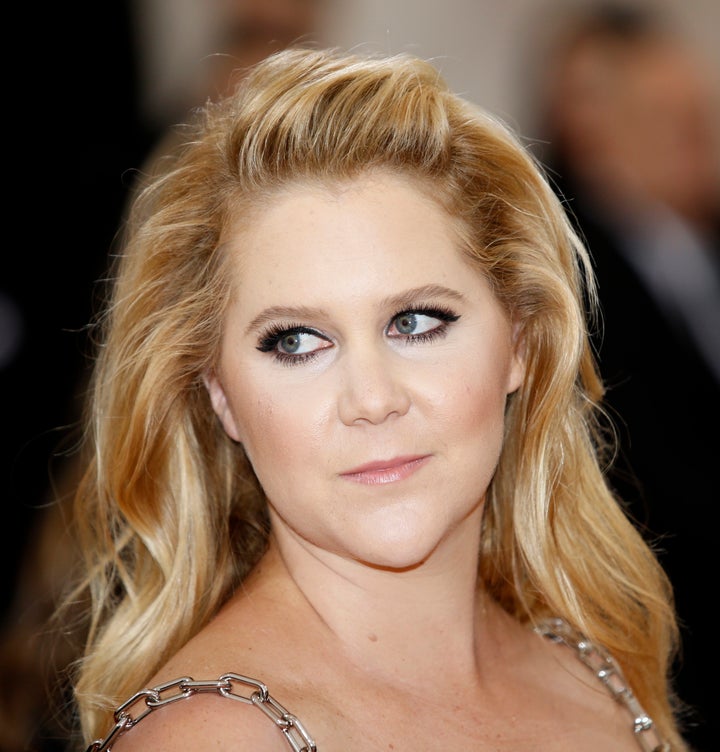 In a new Bud Light ad, which can be seen below, actors Amy Schumer and Seth Rogen talk about the gender pay gap -- the very real, very stubborn fact that women make, on average, 79 percent of what men earn in the United States.
"Women don't get paid as much as men, and that is wrong," Rogen says.
"And we have to pay more for the same stuff: cars, dry cleaning, shampoo," Schumer adds. Indeed, a study last year showed that products marketed to women cost more than those marketed to men: Baby clothes for girls cost more than those for boys. "Girl" toys cost more than "boy" toys -- even if the only difference was the color of the toy.
"Bud Light proudly supports equal pay. That's why Bud Light costs the same, no matter if you're a dude or a lady," Schumer said.
Using feminism to sell a product is an old favorite for a lot of companies -- at least going back to 1970s-era ads for Charlie perfume and Virginia Slims cigarettes, which popularized the slogan "You've come a long way, baby." I suppose the subtext there is that woman were just as entitled to an early death from lung cancer or emphysema as men were.
But now, "femvertising" seems more popular than ever. A recent ad for Secret deodorant features a woman asking for a raise, a stressful situation requiring the product. "Lucy does her part to close the wage gap," the ad's caption reads.
Still, it's a bit surprising that Bud Light is one of the brands embracing this tradition. Anheuser-Busch InBev, Bud Light's mega-huge parent company, had to apologize for its "Up for Whatever" campaign last year -- which actually labeled Bud Light bottles with the phrase "The perfect beer for removing 'no' from your vocabulary for the night."
Considering the dearth of women at the highest ranks of Anheuser-Busch, it's not shocking they'd make a misstep like that. Just 2 in 12 board members at the company are women. There is exactly one woman on its 17-person executive team. And there is just one lady on Anheuser-Busch's North American leadership team, which is presumably more directly involved with the iconic Budweiser brand.
Anheuser-Busch's U.S. marketing team is gender-balanced, the company told HuffPost in an email, made up of 51 percent women. The executive team that oversees Bud Light and other U.S. brands consists of seven men and five women and is led by a man, Jorn Socquet, who is vice president of marketing.
The company said it will donate $1 to to women's leadership organization Catalyst each time someone uses the hashtag #CheersToEqualPay on social media, capped at $150,000, according to AdAge.
"The Bud Light Party is about bringing people together and sparking national conversations around timely topics," Alex Lambrecht, a male vice president at Bud Light, said in a statement in AdAge.
The beer maker also put out a recent ad in which Schumer and Rogen drink Bud Light at a same-sex wedding, celebrating our right to marry whomever we choose.
Schumer and Rogen were paid the same amount for appearing in these ads, the company told HuffPost.
This story has been updated with comment from Anheuser-Busch InBev.
Related
Before You Go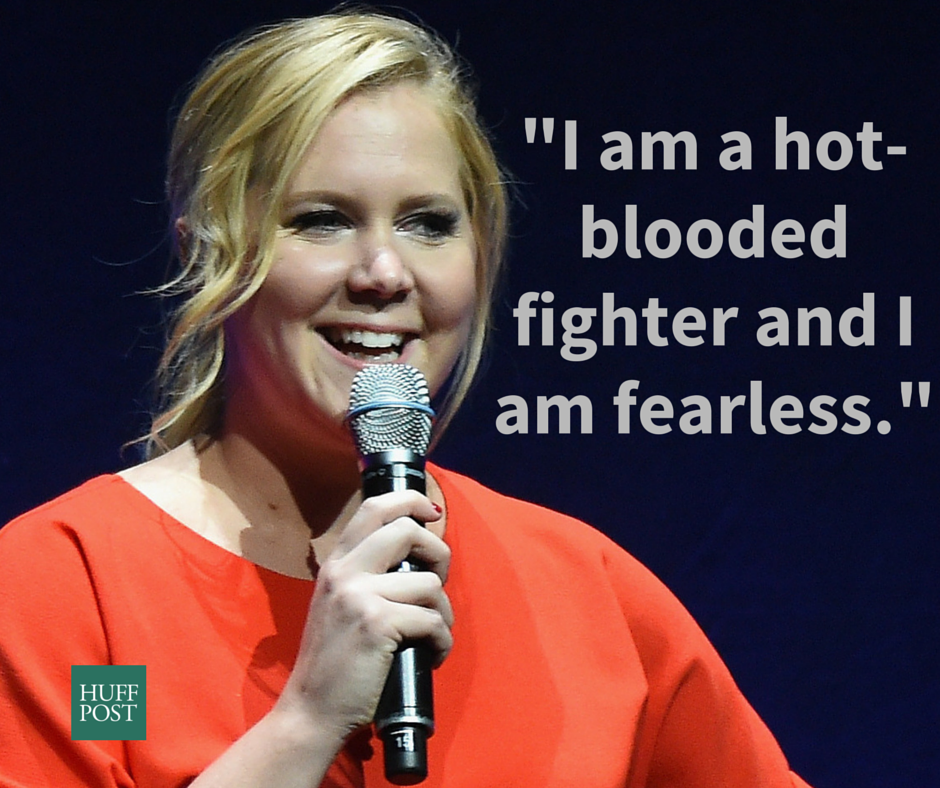 13 Amy Schumer Quotes That Make Us Proud To Be Women