Carrie Fisher's dog, Gary, clearly misses his mom as evidenced by his behavior at a screening for the latest "Star Wars" film, "The Last Jedi."
Reporter Veronica Miracle tweeted a video of Gary on Thursday night saying she had seen "The Last Jedi" with the canine and that he had an adorable reaction to Fisher appearing on screen.
"The late Carrie Fisher's dog Gary just watched 'The Last Jedi'! He sat on Fisher's former assistant's lap during the film. She said his ears perked up every time she was on screen," reads the tweet.
Gary, a French bulldog, was always by his mother's side prior to her death last December. He was a fixture at film premieres and on set. In fact, Gary was so well-loved that Rian Johnson, the director of "The Last Jedi," made him a space creature in the film:
Gary now lives with Fisher's former personal assistant, Corby McCoin.
Before You Go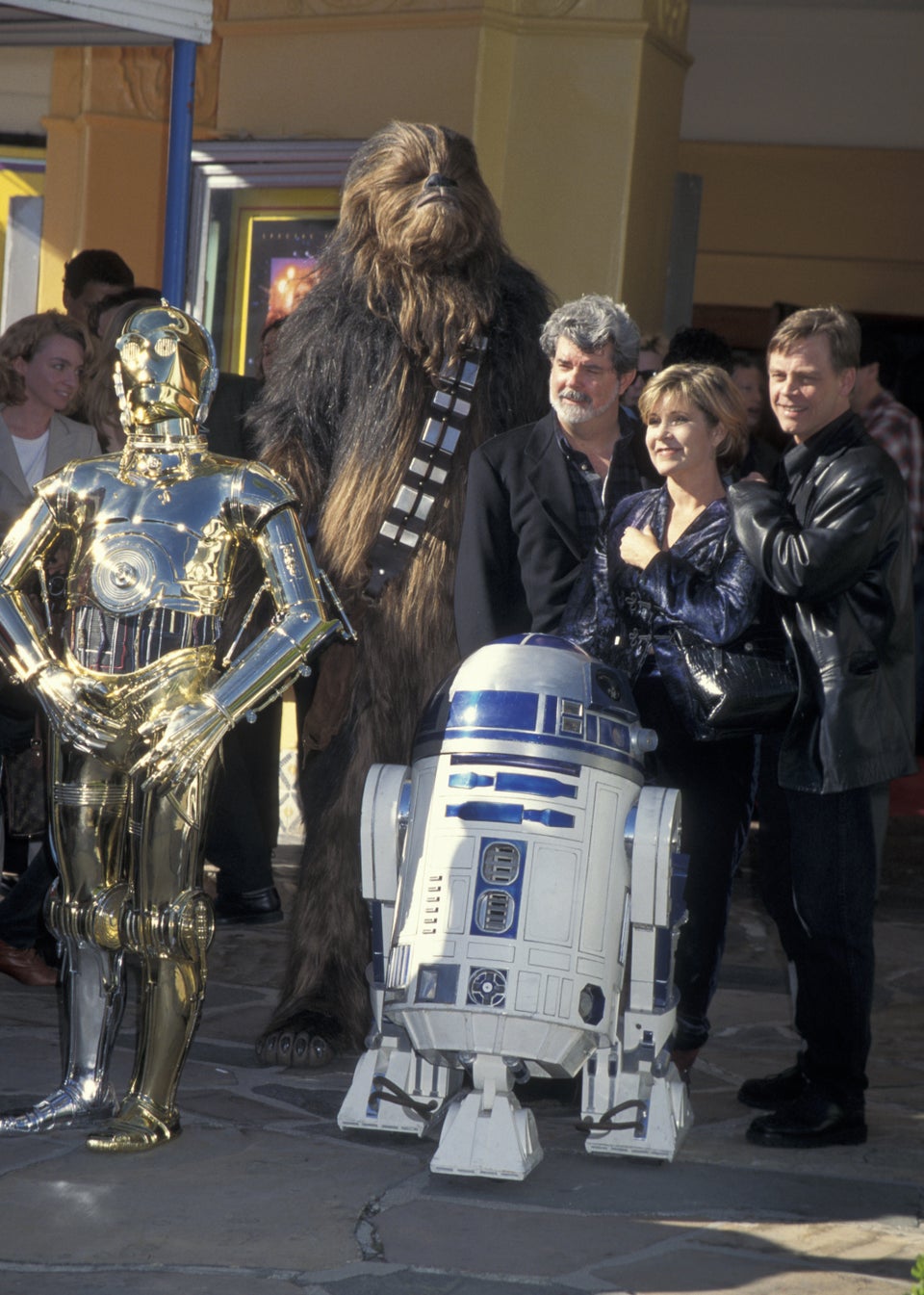 "Star Wars" Premieres Through The Years
Popular in the Community