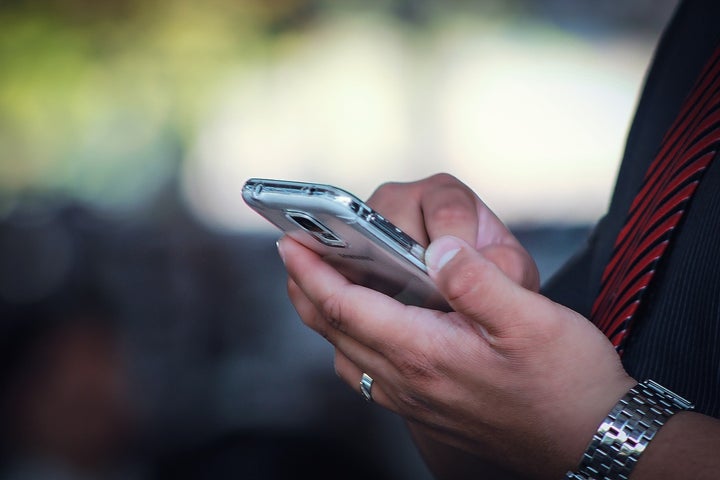 When I started practicing, lawyers relied on calendars called Red Books to hand-write entries about due dates and deadlines. It was extraordinarily easy to miss a date because one had to properly document the due date, in a legible fashion, and then have the actual book in hand to review and re-review what was due and when. It was common to see us old timers actually attending hearings with those old books in our hands, flipping pages, looking for availability and conflicts. If things changed, we would scratch out deadlines or use liquid paper to erase them.
Losing one's Red Book was a recipe for certain disaster and would necessitate going back and recreating the entire year's deadlines--again by hand. One could often find those Red Books lining the shelves of lawyers' law libraries. Yes, we all had libraries back then, and as my career expanded, I too proudly displayed 5-10 Red Books lining my shelves.
When computers became more common in offices, lawyers like me were fearful they could crash, or worse, and that we would lose everything we had, so we resisted using them. Not until Microsoft's calendaring software was released did lawyers eventually start making the shift. But in those days, computers were not on networks, and no cloud existed, so we still had to go to the office and literally print out the week's, month's, or even year's calendar and carry around those printed pages to make updates. I often would then forget to update the corresponding calendar back in the office, and it was more confusing than ever.
Today, modern lawyers have their entire calendars on their smart phones. This has revolutionized calendaring and docketing. Our firm litigates over 100 cases simultaneously in federal courts across the country, and we provide every associate and litigation paralegal a smartphone, utilizing Google's Calendar as a means of synchronizing real-time information that is at everyone's fingertips 24/7.
However, many of the same limitations that applied in the old Red-Book days still haunt our firm, even when we use modern docketing and calendaring tools.
Here are Five Golden Bullets for Calendaring and Docketing in the Modern Era of Smartphone Technology. I know one day my kids might read this and chuckle at how much of a Caveman Lawyer their father must have been for using a phone and Google to manage his firm's cases.
Docket Entries by the End of Business on the Day They Come In. Leaving calendaring and docketing till the end of the week can wreak havoc, especially if something is missed because of fatigue or distraction.
Use a Common Description for a Due Date. Every user's answer must clearly state the name of the case, the defendant, and the precise date that it is due, in a uniform format preceded by the initials of the lawyer responsible for the task. For example: SMA/Carnival's Answer to Complaint/Smith v. CCL/10/19/2017
Invite the Responsible Lawyer to be Present on the Due Date. Sometimes lawyers forget to look at the shared calendar and look only at their personal due dates. We have found this redundancy has saved us from missing deadlines on more than a few occasions.
Advanced Ticklers. Nobody wants to see for the first time that a response to a Motion for Summary Judgment is due today. We send advanced ticklers or warnings to advise us that a significant due date is approaching. Depending on the urgency of the deadline, it can range from a few hours (client call) to 120 days (statute of limitations).
Review the Calendar. Seems obvious, doesn't it? But we have a daily mandatory meeting with all the lawyers in the office, at 8:00 a.m. every business day, for one reason--reviewing the calendar. It takes us an hour or more every day just to see what fires are heating up, and which ones are potentially burning out of control. I then spend an hour or more a day reviewing deadlines and making constant shifts in our work schedule depending on what is due and when.
One of the biggest mistakes we made recently occurred when I went on vacation and didn't look at the calendar for several weeks in advance of leaving. When I returned, I found that the team had things under control for the day but was not proactive in getting extensions and other accommodations to manage the constantly changing horizon of 100 different cases. Much like a chess master who has to think several moves in advance, the competent litigator has to plan her schedule, not just for the day, but for the weeks and months ahead.
Another program we have found to be very useful for this is called Air Table. Our COO Bryan Lozano customized Air Table's fields in a manner that makes sense to me, so we affectionately refer to the data as the Lozano List. I am a very visual person, and this program provides me with a visual map, where I can actually see and not just read about items that are due and when. Remember, whatever program one uses, it is only as good as the information that is entered and the people who analyze the data the program provides.
Related
Popular in the Community