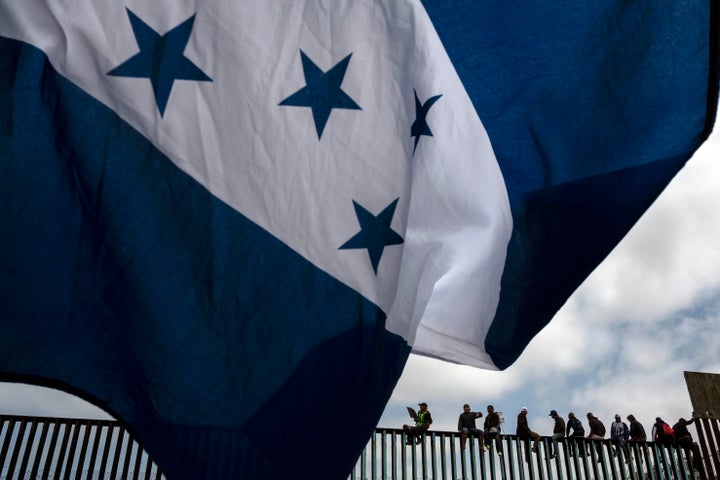 WASHINGTON — The Trump administration's decision to end a program that helped Central Americans legally residing in the U.S. bring their children here left 3,800 people, mostly kids, who were already being processed for admittance stranded in El Salvador, Guatemala and Honduras ― three of the countries with the highest murder rates in the world.
The Trump administration quit conducting interviews for the Central American Minors program at the end of January, as part of its broader efforts to cut the number of refugees admitted into the U.S., but the number of people affected hasn't previously attracted widespread attention. Nearly 4,000 people were still in the pipeline when the program ended and did not receive interviews, a Department of Homeland Security official confirmed.
There's no guarantee that the people whose applications were scrapped would have eventually been granted protections, but it was highly unusual to not even continue considering them, said Jen Smyers, who leads policy and advocacy on immigration and refugees at Church World Service, a faith-based organization involved in refugee resettlement. In the past when the U.S. has closed refugee and parole programs, they have been phased out and those who started the process went through it to completion, she said.
"Usually the U.S. likes to keep our word," Smyers said. "Usually we like to have a program that people can have faith in, especially when that program is to provide protection to children and individuals who are vulnerable."
Osmaro, who requested anonymity for his family's safety and will be referred to by a relative's middle name, tried to use the program to bring his three children and wife to the U.S. from El Salvador. He'd left the country after receiving death threats, planning to find a way for his family to join him. He spent about $900 on the applications in February 2016 and had completed the process up until the final steps, including submitting DNA swabs to prove the children were his own.
Then Trump ended the program. Osmaro's family wasn't interviewed in time, and they're stuck in El Salvador.
"It was a huge disappointment," he said in an interview conducted in Spanish. "For me, my way of looking at this country — this is a country that offers its hand, that protects. I admire that. It offered its hand to me."
Osmaro has considered bringing his family here illegally because he isn't hopeful about other options for them. The journey would be dangerous, but he worries that his kids face greater threats to their lives if they stay in El Salvador. It would cost more than $15,000, however, which he can't afford. Now he wishes he hadn't applied in the first place, and spent the $900 he used to seek CAM protections for his family on other things for his children.
"They're taking away the ladder and then punishing people for jumping out the window."
The CAM program, which former President Barack Obama created in 2014, was limited. People living in the U.S. legally — often under temporary protected status — could apply to bring their children who were under 21 and unmarried from Central America to the U.S. The child's other parent and any children the child had could also be included on the application.
The program allowed Central Americans to come to the U.S. as refugees if they faced persecution in their native country, or as parolees if they were determined eligible for relief because of danger at home but did not meet the definition to qualify as a refugee. The program was relatively small — 3,378 people have come to the U.S. under CAM as of April 20; 1,914 of them as refugees and about 1,464 as parolees, according to the State Department.
The purpose was to create an alternative to children making a dangerous trip to seek asylum in the U.S. or crossing the border illegally, said Jennifer Sime, senior vice president of U.S. programs at International Rescue Committee, which helped many parents with their applications.
"It is no exaggeration that the consequences for those seeking safety, and in the case of CAM — children — is life and death," Sime said in an email.
CAM program applicants still in their native countries could be under increased danger, experts said. Gangs notice when children go away for days for screenings, and their status as someone with family in the U.S., as someone who spilled information on persecution or just someone who tried to get out can make them a target.
Erika Lopez, a case worker at International Institute of Los Angeles who helped parents apply for the program for their children, said some of them told her their children had been threatened and extorted since their cases were closed.
She doesn't know what to tell them. The Trump administration said it would send further instructions to individuals with pending applications who had not been interviewed, but they only received notices that their cases had been closed, Lopez said.
Many people don't fully seem to understand or accept that the program is shut down, said Lisa Frydman of Kids in Need of Defense, or KIND, a nonprofit that largely works with children who come to the U.S. as unaccompanied minors.
Now they're stuck, and the government is threatening those who seek help through other means, such as Central Americans who traveled to the U.S.-Mexico border in a caravan to request asylum.
"They're shutting all of the doors," Michelle Brané, director of migrant rights at the Women's Refugee Commission, said, using a metaphor of a house on fire. "They're taking away the ladder and then punishing people for jumping out the window."
This article has been updated with comment from Sime.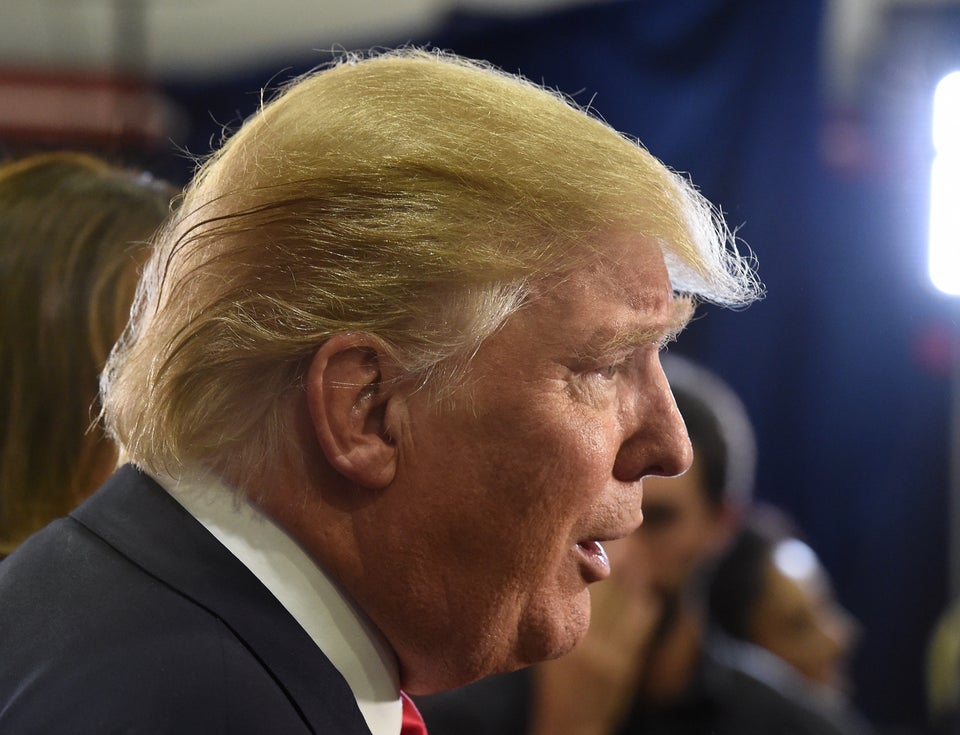 How Donald Trump Talks About Undocumented Immigrants