Well, not quite, but it sure looks like it in the video above, taken as part of the researchers' new study.
The chickens were separated into three groups. Four chickens were fitted with prosthetic tails made of wooden sticks and modeling clay, which were replaced every five days as the chickens grew bigger. Another four had lead weights strapped to their backs, and the last four chickens were raised untouched.


Experimental set-up for the three groups of chickens involved in the study.
What did the researchers notice?
"Chickens raised wearing artificial tails, and consequently with more posteriorly located centre of mass, showed a more vertical orientation of the femur during standing and increased femoral displacement during locomotion," the researchers wrote in the abstract of their study, which was published online on Feb. 5 in the journal PLOS ONE.
Not sure what that means? Just watch the video to see the difference.
Related
Before You Go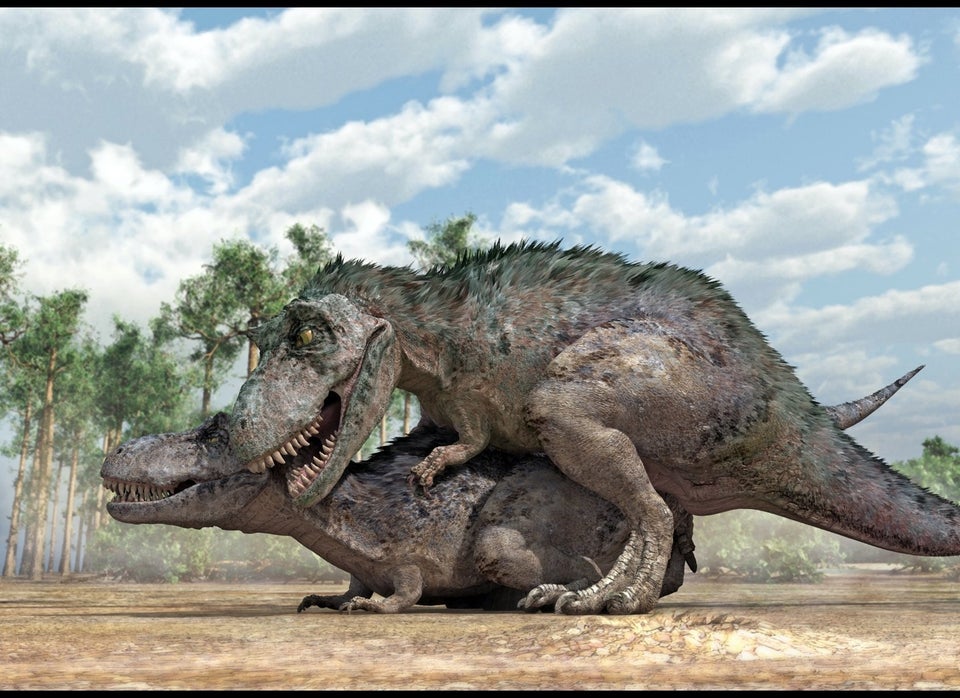 Dinosaur Sex
Popular in the Community