WASHINGTON -- At least 100 children were unintentionally killed by gunfire in the year following the mass shooting at an elementary school in Newtown, Connecticut, a new study from a leading gun control group shows.
The study, released Wednesday by Everytown for Gun Safety, is the latest sobering examination of the effects -- intended or otherwise -- that guns have in communities where children reside.
"It is preventable," said John Feinblatt, the group's president. "Too often we just say it is an accident or inevitable. But what this data shows is it's preventable."
The report, titled, "Innocents Lost: A Year of Unintentional Child Gun Deaths," is a detailed examination of the frequency, causes and victims of accidental shootings of children. Everytown said 73 percent of the deaths it counted involved a shooter who was a minor, which it defined as age 14 or younger.
In 57 percent of cases, the victim was shot by someone else. In 35 percent of cases, the victim accidentally shot himself or herself. The youngest victims were most likely to shoot themselves. The eldest were most likely to be shot by peers.
Unintentional shootings of children occurred most often in places familiar to those who were killed. Eighty-four percent of victims were killed in their home, the home of a friend, or the family car, according to the study. In 76 percent of the cases, the gun belonged to a parent or other family member.
The killings occurred more often in small towns and rural areas than in cities. They occurred in 35 states.

The findings from Everytown came from an extensive review of news stories and subscription services in the 12 months following the December 2012 shooting in at Sandy Hook Elementary School, which resulted in the deaths of 20 students and six school employees. Researchers with the group followed up with law enforcement officials in cases where there was any ambiguity. If it remained unclear whether the shooting was accidental, the researchers did not count it. That means they "likely undercounted" the final result, a representative told The Huffington Post.
Everytown, the group founded by former New York City Mayor Michael Bloomberg, has been criticized for its methodology in counting school shootings in a separate database it has maintained since Newtown. Erika Soto Lamb, a spokeswoman for the group, stood by its research, insisting that criteria used to calculate unintentional child shootings was "very fair," and arguing that prior criticism was driven by pro-gun rights forces.
"We are meticulous about our information and research," Lamb said, noting that the new study includes detailed notes listing each of the 100 shootings it counted. "We are working against the gun lobby, which has, for decades, tried to suppress this information."
The number recorded by Everytown is higher than some other sources suggest. The Center for Disease Control and Prevention has projected that an average of 62 children ages 14 and under are accidentally shot to death each year.

As a percentage of total victims of gun violence, children who are unintentionally killed is quite small. But the 100 shootings over the course of the year averages out to almost two per week.
Part of the problem, Everytown argues, is poor education about the dangers of firearms and how to safely store them. The group advocates "well-tailored child safety" laws, including those "imposing criminal liability" for irresponsible gun storage. The report cites Florida's "Child Access Prevention" law as one to emulate.
"There is no question when you look around the country you see a real patchwork of laws having to deal with child access, and yet we have research that is compelling that laws that impose criminal sanctions are effective," said Feinblatt. "We only have to look towards the drunk driving movement. ... It decreased and deterred people from drunk driving, which obviously we have come to accept as dangerous. And we need to come to the same acceptance."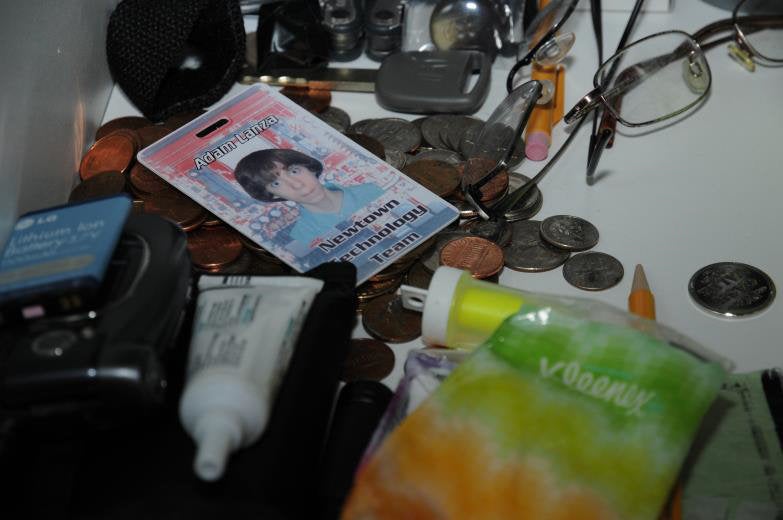 Sandy Hook Elementary School Shooting