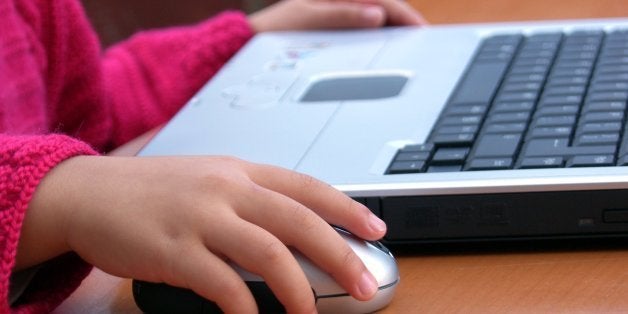 As a child, my play usually involved having some kind of a job. My Barbie had a career. Sure, she dated Ken, but it wasn't like she was going to leave her job to marry him. (My friend Brandy's Barbie was always having babies and then Brandy did at 16.)
I had a fairly elaborate imaginative position in our neighborhood. I pretended to be Madge from the Palmolive commercials. I listened to the woes of the ladies on our block while they soaked their nails in a knock-off brand of green dish soap. It's disturbing what a grown-up will tell a child impersonating a TV personality confidante.
I put an ad in our local paper at 15 offering to do "odd jobs." Along with real employment, I got several "odd job" offers. (Think teenage girls and Facebook for the 1980's.)
After graduate school, my jobs were all-consuming. I changed careers each time seeking greater fulfillment. Work defined me.
I used to say things like: I'll never be a stay-at-home-mom; I can't learn how to cook; I will never home school; I can't start my own business. In the last eight months, I have learned how to do all of these.
You would think after I said I would never marry a younger man or go blonde I would have learned my lesson. My husband, 14 years my junior, would actually be fine if I embraced my mostly gray hair.
Last September, through a series of unwelcomed and unplanned for events regarding our then 7-year-old son's schooling, I stopped working and started home schooling. Technically, I suppose we are what I have come to learn is a unschooling/home schooling family. We use curriculum and child-directed activities.
How had I never seen the acronym SAHM? The first time I saw it was in a email from a friend to me. I had no idea. I guessed it had to do with a sale at H&M.
Like any job I've had, I did copious research in preparation. I would tackle this situation logically. But 7-year-old's are not logical. They don't give one whit that you have given up your identity or that you are sacrificing yourself for their well-being. So, don't point that out to them. It's the equivalent of blood in the water for sharks.
At its most stereotypical, the home schooling community here is made up of Christians and hippies. I'm neither. Not surprisingly, the Christians are a little more organized. Or at least the one I met was. She made the mistake of giving me her email.
It is day five of refusing and arguing and I hit a wall. I want this to work. And I want to send him to military school today. That is sort of a joke.
This is unsustainable. I am hoping I am not the worst homes schooling mother ever. I have cried more this week than maybe my entire life.
I would suggest that you give me a call, so that we can talk this through. It could be a number of things. I would be happy to help!
So I called. Her first question to me on the phone was, "What do you think the problem is?"
The fact we were not friends or family made it easier to say, "I think it's me."
"Oh good! This is going to be much less difficult to figure out."
"Mary, I have never been at home all day with our son. What do you do for nine hours?"
"Oh, my. That's quite a change, "Well, how about some cooking?"
"Yeah, I don't know how to cook."
[Audible gasp, but quick recovery.]
"You have made it successfully to this point in your life not cooking, but your son should learn how to cook."
"Oh, God! Sorry about that, Mary! You're right! OK, sure, I bet I could do that."
And I did. Recipes are logical and they don't argue with you. Cooking takes time. The process slows things down. We bought aprons and a lot of things I had never known existed. We cooked. There was a reprieve from the battle.
My husband was overjoyed at my new ability. He started wooing me like a besotted lover. While very Ira Levin, I decided to take it as a win-win. I needed the positive attention.
Day-by-day life with my son and I is less butting heads and becoming more like the best, zaniest road trip buddy film ever sprinkled with days where I wonder if I am suffering from Stockholm syndrome.
It has been a great school year.
The down-size is a SAHM who home schools doesn't get paid. Hence the need for me to also work. First, I was resentful. Wasn't, I, The Great Sacrificing Mother, doing enough?
Funny, how no one appreciates a martyr.
The reality is I have always wanted to work for myself, but lacked the belief I could. The beauty here was the decision was made for me. When your available time are little blocks that cannot always be predicted you can only work for yourself. I am now a development consultant for small businesses. I love it and my clients. I also get a daily dose of adult contact that isn't about parenting.
This year, I have finally learned not to say to the Universe: "I will never insert-declarative-statement-here."
Instead I say: "Thank you for letting me learn so many things I love doing in such a short time, Universe."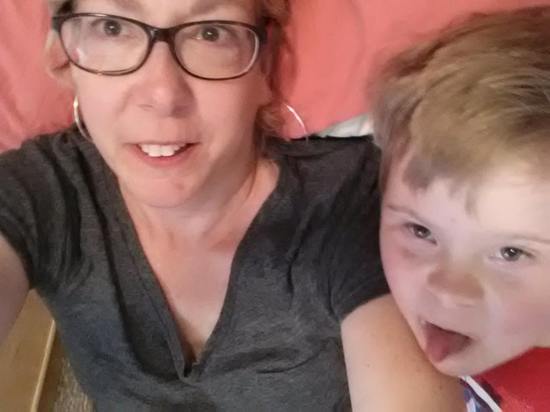 Some parts of this post were originally published on the author's blog: a typical son. You can follow her on Twitter @atypicalson
Related