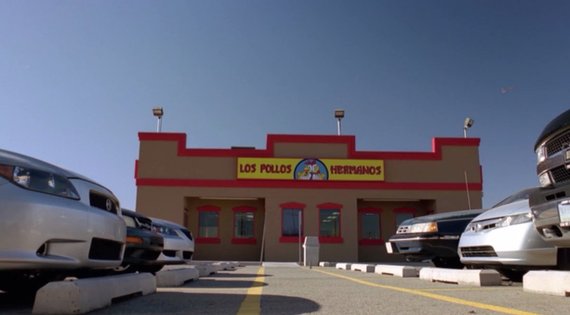 Stepping out into the almost chill of a late October night, heart full after an immersive Hiatus Kaiyote show at Brooklyn Bowl, food was on the mind. At the venue the week before, I had exhausted my fried chicken quota with Blue Ribbon's classic, crispy bird, the one that burns the inside of your mouth time and time again because you LITERALLY cannot wait for it to cool down. I love fried chicken. I once told my friend Kara, a cook at The Good Fork in Red Hook, that it's my spirit animal (theirs comes with a homemade ranch that will make you slap a Hidden Valley employee). My first life-changing poultry experience was at Clark's Family Restaurant in New Haven, where I recall their breading to be a little greasy, manna nonetheless for my pre-teen tastebuds.
Fried chicken is the most comforting of comfort foods, the one that will turn a day around and make you either ready for the world or a nap. Recent favorite Sweet Chick doles it out with imaginative waffle pairings; Pies 'N' Thighs does it right on their buttery biscuit. But that night called for something else, and wandering into Café Mogador, that thing became halloumi cheese, grilled and served with warm, squishy pita and charred vegetables. There was also a bastilla, a Moroccan meat pie enrobed in delicate warka dough, phyllo's more experienced older sister, crisscrossed with cinnamon and smelling like the holiday season.
Eating those dishes sparked a conversation between me and my wife about the city's most craveable grub. The criteria are pretty simple:
1) You have to think about these foods, preferably upon waking up.
2) You've had to have given into the cravings. None of these dishes are one-off experiments.
So here's a completely subjective look at the meals I pine for, dream about, order again and again. Notable exceptions include a thousand restaurants that are no doubt delicious, but please hip me to them so I can continue this journey...
Hometown is killing the east coast barbecue game. They kind of snuck into Red Hook while everyone was obsessing about other openings, but theirs is the most consistently righteous meat temple in the city. The classics are all there, but it's this sandwich that truly elevates pitmaster Billy Durney's menu - butter, herbs, pickles and smoky slices of lamb belly that should illustrate the dictionary entry for "succulent." Pair with a couple Lone Stars and you're good to go.
Sabich - Taïm, West Village/Nolita, Manhattan
I'm a sucker for a falafel (comes with the -witz, nothing I can do about it). Growing up in New Haven, Mamoun's was the spot, and although their Macdougal St. location continues to be a chickpea stronghold (to say nothing of their tahini and maddeningly hot hot sauce), Taïm somehow coexists. Their green falafel is more herbaceous than Mamoun's, but this classic Israeli eggplant-based sandwich is their hidden gem. Amba, a pickled mango condiment, provides an acidic and complementary last layer of flavor.
Akamaru Modern Ramen - Ippudo, East Village/Midtown, Manhattan

I remember a frigid night sometime in the mid-2000s, still undergoing MTA trials, still doing "the spin" when surfacing every station, when my sister-in-law said two words that would forever change me: The Modern. Ippudo is a portal to another world, and not just because you're blasted with Japanese greetings upon arrival, but because you feel warmed by the experience as much as the broth. I wouldn't be surprised if the pork-based Modern's secret "Umami Dama" is laced with serotonin, bolstering what Ippudo refers to as "a cosmos created in a bowl." Add nitamago (soft-boiled egg) and spicy bakudan for the full monty.
Burger and Fries - Dram Shop, Park Slope, Brooklyn

There are great burgers all over this damn city, but sometimes you don't want Roquefort jacking up your patty (looking at you Spotted Pig); sometimes smoked meat has to be forgone for a more traditional experience (sorry, Mile End - love you!). Sometimes, or all the time, you don't want the pretense of Shake Shack to get a classic, so you crave this double-pattied version, familiar and always pleasing. At the bar with a great draft selection or delivered in a paper bag coated with fry oil to the comfort of your Netflix sanctum - this is the burger joint every 'hood needs.
Green Sauce - Warma, Williamsburg, Brooklyn

There's one reason I miss living in "East Williamsburg," and it's this sauce. Made in house by a wonderful team, the semi-Peruvian eatery turns out the best jalapeño-based condiment you will ever try. My vehicle of choice was a bacon, egg and cheese, griddled to perfection. Pair with drinking a lot the previous night.
Let's talk about chocolate...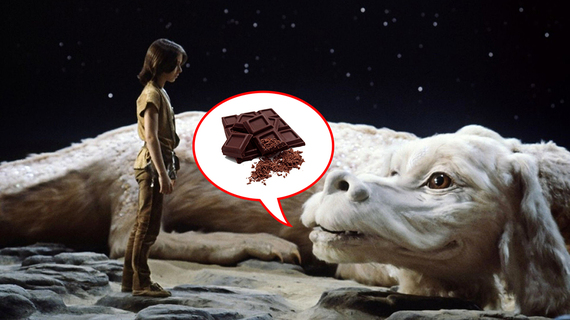 It Came From Gowanus - Ample Hills Creamery, Gowanus, Brooklyn

The base: 72% Guittard dark chocolate ice cream. The mix-ins: brownie bites spiked with Grand Marnier and natural orange extract; a hazelnutty riff on the shop's Crack Cookie chunks; white chocolate pearls. This is the apex of dairy desserts, the mythical line between sweet and salty, the monster of your dreams. A classic matched only by Ashley's Coffee Oreo. Sorry, Morgenstern's.
Chocolate Cookie - Birdbath Bakery, Soho, etc., Manhattan

A chocolate cookie that actually TASTES LIKE CHOCOLATE. It seems obvious, sure, but that's a feat I've only accomplished at home (or my sister has, at her home with me on staunch QC duty). There are little cheesecakey bits in there too, and paired (yup, I said it) with the classic chocolate chip in either its vegan or traditional, more sugary iteration, you've got the Riggs and Murtaugh of confections.
Cocoa Krispies - my kitchen, South Slope, Brooklyn

You already know I love fried chicken, but when that gets a little much for the little workers in my bloodstream that deal with cholesterol, I turn to cereal. I'm pretty nonexclusive when it comes to the legions of breakfast treats out there (see: first favorite cereal ad, below), but you'll usually find a box or two of this in my cabinet. Sure, you can pick up some Veganic Sprouted Brown Rice Cacao Crisps at your local Whole Foods, but what fun is that? None.
Apizza - Modern Apizza, New Haven, CT

I want to put a NYC pizza joint on this list, I really do. But I'm a bit of a snob and certainly a loyalist when it comes to my pie. I've mentioned my hometown before, and although Miya's makes some of my favorite sushi and Louis' Lunch is fantastic in its own non-ketchup-having way, the shining star of Constitution State cuisine is this pizza shop off Wooster Square's Italian mecca. You like charcoal in your food? Great. You like the thinnest, hottest slices you can't eat without folding? Stop reading and get that Metro-North train to New Haven. White clam pie is a rite of passage, but the "mooz'" will destroy everything you thought you knew about everything. Pair exclusively with a Foxon Park birch beer.