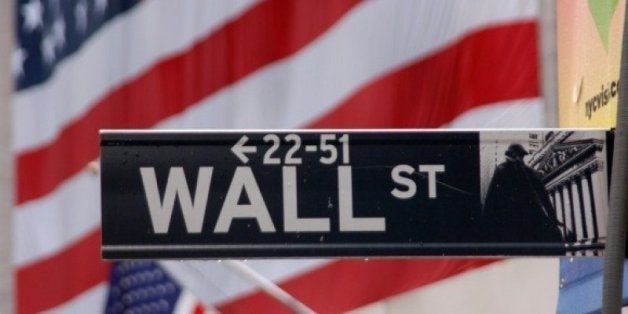 In what has become perhaps the most contentious consumer protection issue in this Obama Administration, the Department of Labor has proposed to close loopholes in a 40-year-old rule so that financial professionals who provide investment advice to retirement savers would no longer be allowed to engage in harmful conflicts of interest that threaten savers' retirement security.
Under the Department's proposed rule, financial professionals--who often hold themselves out as "trusted financial advisors"--would no longer be allowed to offer sales pitches disguised as advice. Instead, they would be required to serve their clients' best interest, not their own.
On the other side is the financial industry. Given that brokerage firms, mutual fund complexes, and insurance companies stand to lose billions in excess profits if the rule goes through, it should come as no surprise that they are spending millions of dollars to kill it. The Koch brothers, the Tea Party, and their special interest allies are backing the industry's efforts. Among their tactics, the industry is lobbying members of Congress and running propaganda ads claiming that the rule is going to harm low- and moderate-income families.
Most Democrats appear to see through the industry's cynical ploy and fully understand that it is spending these vast sums out of pure self-interest, not out of genuine concern for low- and moderate-income families. However, some Democrats, particularly those who are especially cozy with the industry, are echoing industry talking points and seeking to delay, undermine, or stop the rulemaking.
Two weeks ago, for example, Representative Jared Polis sent a letter signed by 46 other Democrats to the Department urging the agency to re-propose the rule and allow for an additional comment period before it is finalized. Anyone familiar with the rulemaking process knows there is no way the rule could be finalized during this Administration with such an added delay. With delay being the industry's best friend in the battle to defeat the rule, the Wall Street brokerage lobby, which plays inside baseball better than anyone, urged congressional offices to sign on to Polis' letter.
Having apparently decided that this "delay to defeat" strategy doesn't go far enough to accommodate industry's demands, last week Democratic Representatives Richard Neal, Michelle Lujan Grisham, and John Larson joined forces with Republican Representatives Peter Roskam, Phil Roe, and Earl "Buddy" Carter, and announced their intent to offer a "bipartisan legislative solution" to the "problem" of the Department's rule. They put forth a "declaration of principles" to guide the legislation, which amounted to merely sketching out a few vague ideas on the back of an envelope. Ironically, the Department's rule proposal meets all their principles, something they might realize if they spent more time reading the Department's proposal and less time reading off the industry's talking points.
We don't know what the details of the legislation are because it's being written behind closed doors, presumably by industry lobbyists who know how to draft legislation riddled with loopholes so that it can be evaded.
Certainly, Neal and his colleagues are not holding themselves up to the same high standards of transparency, inclusiveness, and deliberation as the Department has exhibited throughout its rulemaking process by listening for five years to a wide variety of stakeholders, allowing the public 163 days to comment on its proposal, holding four days of public hearings, taking over 100 meetings with interested stakeholders, and promising to substantially revise the final rule in light of all of the feedback received.
But given the fact that financial industry lobby groups intent on killing the Department's rule immediately praised the members' efforts, we can only assume the legislation will ensure that industry will be able to continue to engage in the same predatory practices that are allowed now.

Former Securities and Exchange Commission Chairman Arthur Levitt said it best a few weeks ago when he called the failure of members of Congress to support the Department's rule a "national disgrace." If you agree, let your member of Congress know that he or she must stand with retirement savers by supporting the Department's rule, and must reject Wall's Street's "solution," which would assuredly harm retirement savers.
Calling all HuffPost superfans!
Sign up for membership to become a founding member and help shape HuffPost's next chapter