"When prepared for and taken properly, a bath can relieve your toxic load -- as well as mental and emotional stress -- easily and at very little expense," says Susanne Bennett, a natural allergy doctor and Huffington Post blogger. "The bath is your missing tool to better health."
In a HuffPost blog on deep-cleaning your pores, Sumbody CEO/founder Deborah Burnes explained, "If your pores are clogged, not only are they unable to properly absorb any skin care you may use, they cannot expel the toxins and oils they have been processing.
Before you go tossing everything besides the kitchen sink into your bathtub, you need to know exactly what ingredients work best and why. Detoxing is a controversial subject, so seek the medical advice of a doctor.
Below are five DIY detox bath recipes that will cleanse and calm your body. No bath? No problem. You can easily modify these recipes for soothing foot soaks.
1. Himalayan Pink Salt, Grapefruit & Ginger Detox Bath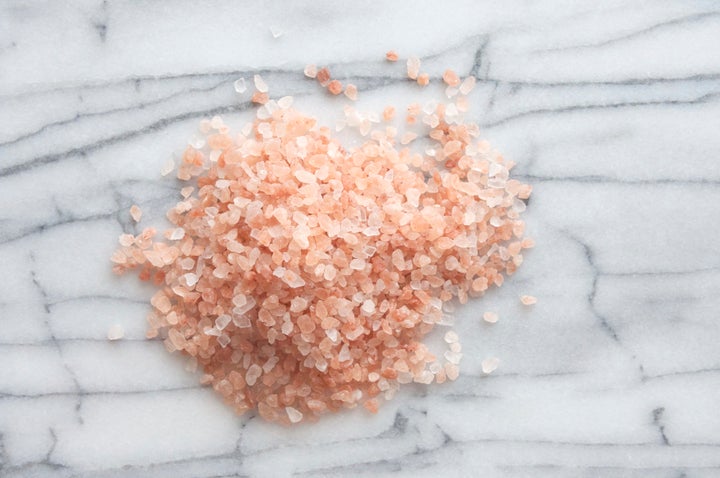 Etta+Billie founder Alana Riviera believes getting your body into a relaxed state is one of the most effective ways to stimulate your body's natural healing process which includes eliminating toxins. And detox baths are a great way to do this!
"Himalayan pink salt has been used for centuries in both food and skin preparations for its healing properties,"says Riviera. "It naturally balances moisture content of skin and improves circulation. Grapefruit essential oil acts as a gently stimulant to your lymphatic system, aiding your bodies natural toxin elimination process. It also tones skin and soothes nerves. Ginger is a stimulating essential oil that aids circulation enhancing bodies natural healing process."
1/2 cup Himalayan pink salt (if you can't get your hands on this, sea salt will do)
Pour all of the ingredients into the tub as the warm water starts to fill the bath. Turn off the water, check the temperature to make sure it's to your satisfaction before entering. Then, soak for up to 30 minutes.
2. Apple Cider Vinegar, Oatmeal & Sea Salt Detox Bath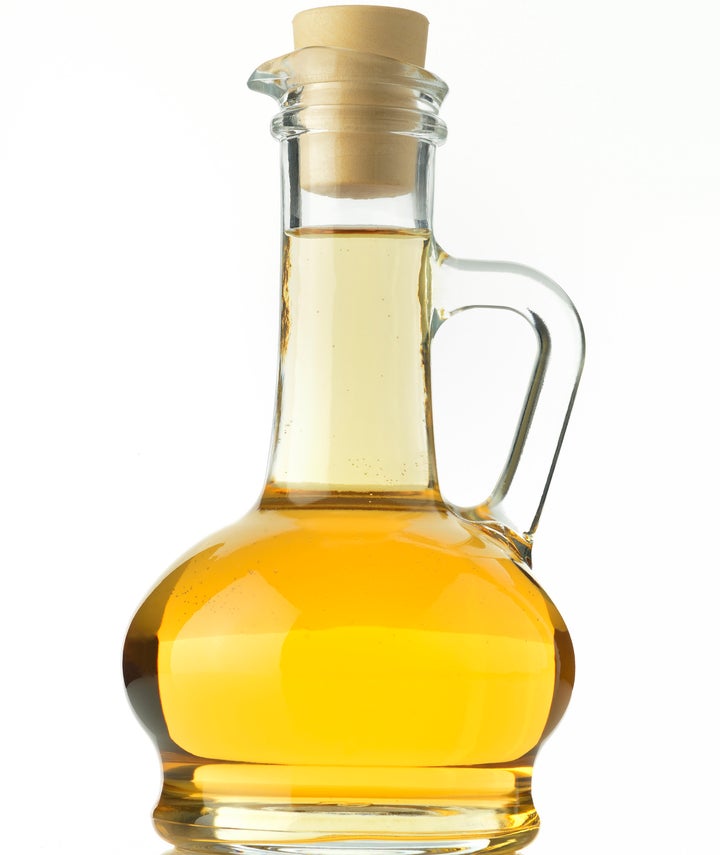 Patrick Kelly, the founder of Sigil Scent, created this detox bath recipe which includes common, organic and green household items for a clean, luxurious beauty routine. "Apple cider vinegar nourishes the skin with essential vitamins and minerals. It also helps to deodorize and restore the skin's natural pH," he explains. "Oatmeal calms irritation and redness while softening the skin."
1 1/2 tsp grated organic ginger
1/8 cup organic apple cider vinegar
1/2 cup organic and cruelty-free coconut oil
2 tbsp Sigil Scent of your choice
Pour all of the ingredients into a warm bath. Make sure the water is hot (not scalding) before you dive in for 15-30 minutes.
3. Bentonite Clay & Lavender Detox Bath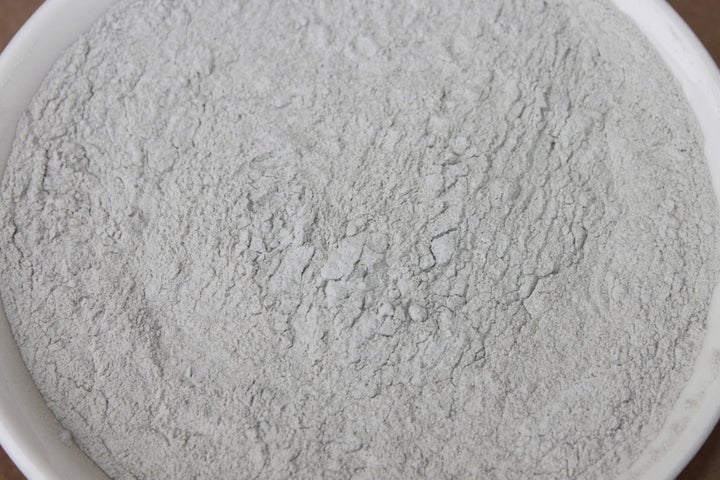 A calm, relaxing bath is the perfect opportunity to gently detox the skin and balance hormones, according to Megan Schwarz, the founder of online natural beauty mecca Seed to Serum. "Epsom salts are an excellent source of magnesium, a miracle mineral that aids with sleep and calms the nervous system. Bentonite clay pulls toxins from the skin and gently exfoliates, and both lavender and frankincense essential oils instill tranquility, relax the mind and soothe anxiety," she says.
3 drops French lavender essential oil
3 drops frankincense essential oil
Handful of lavender flowers (optional)
Combine the salt, clay and oils into a bath. Add the lavender flowers last. Then, sit in the detox concoction for 25-30 minutes.
4. Fresh Herbs & Baking Soda Detox Bath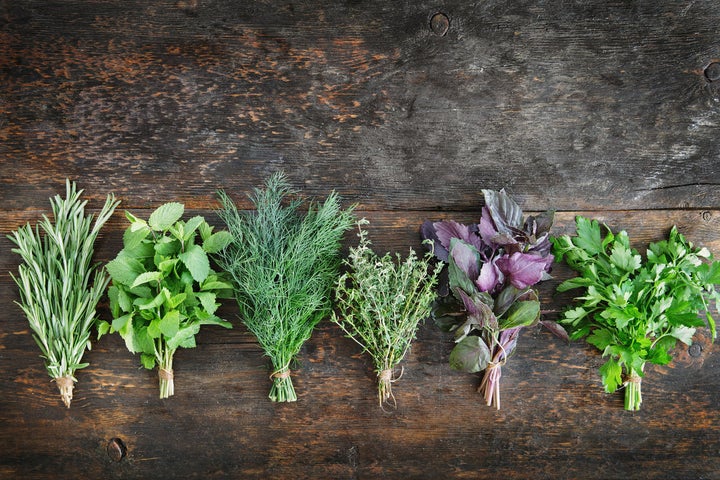 After recently moving into a new home and only having a shower for years, aesthetician and founder of Cultivar Clara Williams says baths have become a part of her daily routine to revitalize her after work.
"First, I recommend using some nice salts. Epsom or sea salts will work, but don't use regular table salt," says Williams. "Salts are high in a range of minerals and nutrients like magnesium and sulfate that help the body to function properly, including natural detoxification and healthier skin. I add a handful of the fragrant fresh herbs that I've been growing, too. And yes, I sometimes add dandelion flowers because they are pretty and they are not just weeds."
2 tablespoons Epsom or sea salt
1 tsp baking soda (look for aluminum-free baking soda)
Handful of herbs (tie them inside cheesecloth to help keep the tub clean)
1 tsp extra virgin olive oil
Add your ingredients to your bathwater and enjoy. Some herbs Williams suggests for your detox bath: parsley (soothes inflammation and tones skin), rosemary (for relaxation) and mint (for healing). Pro-tip: baths are even better with a glass of wine and a candle.
5. Seaweed & Epsom Salt Detox Bath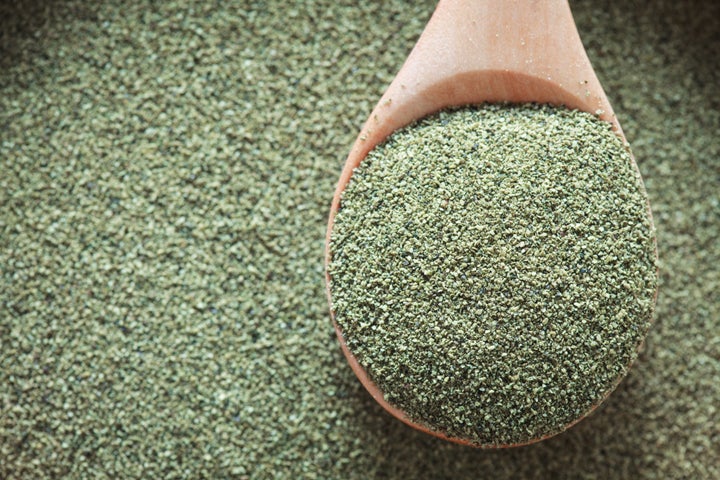 "By adding Epsom salts, dead sea salts and seaweed powder to a hot bath, you'll be recreating the experience of a beach day, in your bathroom," says Gilbert Chrispin, the co-founder of homemade bath and body products line Mi-Me. "The countless vitamins, minerals and nutrients in the salts and seaweed help relieve stress, ease aches and pains, rid the body of toxins and help induce sleep."
*For an added boost to your detox bath and a true spa-like experience, add seven to 10 drops of juniper berry, lavender, sandalwood or patchouli essential oils.
Combine the salts and seaweed powder in a container then stir into a hot bath. Amp up your bath with no more than 10 total drops of essential oils. Soak for 20 to 30 minutes.
Related