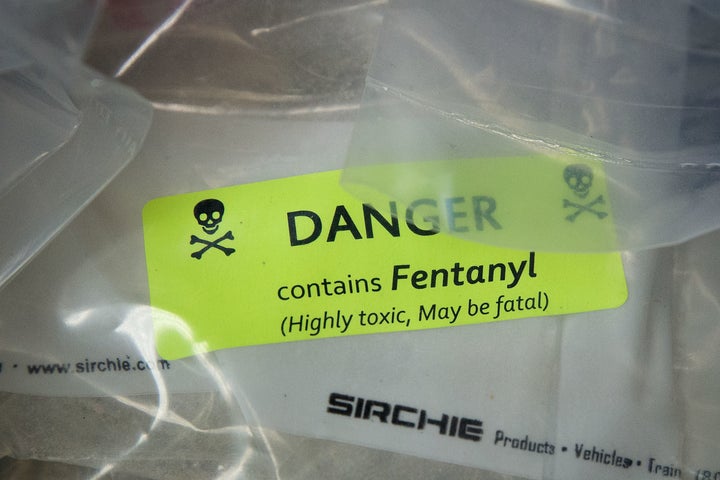 August 31 is Overdose Awareness Day, and there is a huge disconnect happening right now. Without doing any real analysis of the problem, some lawmakers are rushing to pass new harsh penalties against people who provided fentanyl-laced heroin to someone who then died from it, even if they were unaware that their supply of heroin contained fentanyl. If these lawmakers looked closely at the issue they might realize their approach will do nothing to reduce opioid-related deaths.
For starters, they'd see that fentanyl is virtually ubiquitous in the heroin supply in parts of the Northeast and Midwest. People who use heroin have very little control over whether that heroin has been adulterated, so if we don't address the root causes of problematic drug use, fentanyl-related overdose deaths will persist.
Fentanyl is a legal synthetic opioid used to treat serious pain. Discovered in the 1960s, fentanyl was only used for surgery, but its clinical use expanded in the 90s when an extended release skin patch was developed to treat chronic pain. When fentanyl is prescribed it's a safe and effective pain reliever as long as the recommended dosage is followed.
"If we want to reduce overdoses, we should look at the policy steps outlined in the Drug Policy Alliance's opioid response plan."
So why is it becoming harder to find heroin without fentanyl? Where is the fentanyl coming from? Why is it being added to heroin? I used to imagine people who sold heroin at lower levels of the chain would add fentanyl to their heroin to try to spice up their product to make it more attractive, but that's not the case at all.
This adulterated heroin enters the U.S., giving people who will then sell it no choice of what kind of heroin to supply their customers – their seller likely only carries fentanyl-laced heroin and is unaware of this fact. Unknowingly, a person at the lowest level buys heroin that has fentanyl in it and the risk increases.
Most users don't appear to be seeking fentanyl, and they aren't prepared to protect themselves from its risks. It's hard to test for fentanyl, but in some limited places, syringe access programs are making attempts. Additionally, because of drug-induced homicide laws, if they share with a friend who overdoses they can be charged with manslaughter. So how are these new laws solving anything or keeping people safe?
"Overdose deaths are preventable, and we need to raise awareness for these proven harm reduction strategies this August 31st."
If we really want to reduce opioid dependence and overdoses we should look at the concrete policy steps outlined in the Drug Policy Alliance's opioid response plan.
We need to expand access to treatment, including methadone, and to make sure the GOP doesn't pass a healthcare bill that takes away these options. The overdose-reversal drug naloxone should be more available. We need supervised consumption services, where people can use pre-obtained drugs in controlled settings, potentially have them checked for adulterants like fentanyl using high-level drug checking technology, and consume the drug under the supervision of trained staff with access to sterile injecting equipment, health care, counseling, and referrals to health and social services, including drug treatment. There has never been a single overdose death at current sites like these.
Allowing heroin-assisted treatment (HAT) for those whom have a long and protracted history of problematic drug use is another sensible approach. Every published evaluation of HAT has shown extremely positive outcomes and more than a half dozen countries in Europe and Canada that have implemented such programs.
Derek Rosenfeld is the manager of social media and media relations at the Drug Policy Alliance.
Popular in the Community