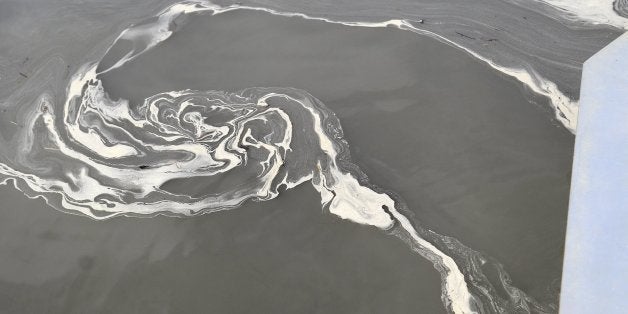 WASHINGTON -- The Environmental Protection Agency released new rules Friday for the disposal of coal ash, the first national guidelines for dealing with the waste generated by burning coal.
The rules don't regulate coal ash disposal as tightly as environmental and community groups had wanted. They put coal ash into the same disposal category as household trash and non-hazardous industrial solid waste, and leave the enforcement largely up to states and local governments.
The rules call for the closure of active surface impoundments and landfills that "fail to meet engineering and structural standards," according to the EPA. They will also require regular inspections of the structural integrity of surface impoundments at active sites, the agency said, as well as monitoring and cleanup of unlined surface impoundments that are found to be leaching into groundwater.
The rules also require that new surface impoundments not be built in "sensitive areas such as wetlands and earthquake zones," and will require that they be lined.
But the rules do not require cleanup and closure of old coal ash ponds at inactive utilities, which the agency said it did not believe it had the legal authority under current law to address. And utilities will still be able to add more slurry to existing unlined ponds, as long as those ponds aren't found to be leaking or structurally unsound.
EPA Administrator Gina McCarthy said in a call with reporters that she believes the new rules "will provide the web of protection that people should expect."
"This is a huge step forward, where, for the first time in our history, we have clear, concise federal standards for facilities moving forward," said McCarthy. She also stressed that the new rules will provide additional information to the public about the safety of these facilities, allowing communities to see whether utilities are complying with the rules.
The rules have been nearly six years in the making. A massive coal ash spill in Tennessee in December 2008 prompted the EPA to announce shortly after President Barack Obama took office that it would begin the process of regulating coal ash. The EPA sent a proposed draft of new rules to the White House Office of Management and Budget in October 2009, which called for designating coal ash as a hazardous waste under the Resource Conservation and Recovery Act's subtitle C. When the proposed rule was released in June 2010, it included an alternate option of regulating the waste under subtitle D, which requires less strict disposal standards and would leave most of the regulation up to the states.
But the EPA hesitated in releasing a final rule, and environmental groups successfully sued to force a deadline for producing a final rule. Dec. 19 was that deadline. The final rule regulates the waste under subtitle D, but includes some changes from what was in the proposed rule.
Utility groups were pleased that the EPA went with the less-stringent regulations. "I'm not surprised they chose subtitle D," said Scott Segal, director of the Electric Reliability Coordinating Council, which represents a number of energy companies. "If they had chosen subtitle C, it would have ben an unmitigated disaster. It would have overloaded the system."
Sen. James Inhofe (R-Okla.), the incoming chairman of the Environment and Public Works Committee, and Sen.-elect Shelley Moore Capito (R-W.Va.) issued a joint statement Friday indicating that they will fight the rules in the coming Congress. "While the rule may not be as bad as some had feared, it will make states and utility companies vulnerable to new regulatory costs and expensive litigation." The pair argued that the rule is part of Obama's "war on fossil fuels."
A number of coal-fired utilities douse the ash left behind from burning coal with water and store the slurry in large containment ponds. Though the waste contains toxic substances such as arsenic, mercury and lead, until today disposal of the waste has been largely unregulated at the federal level. A number of these existing ponds are unlined and located near waterways and groundwater sources, which has prompted concern about their safety. The EPA has identified 676 at 240 power plants across the country, 45 of which have been classified as "high-hazard" for the damage that could happen if an impoundment failed. Power plants across the United States generate about 140 million tons of coal waste each year.
There have been several high-profile coal ash disasters in recent years, which prompted the new rules. An earthen dam at the Kingston Fossil Plant in Tennessee broke in December 2008, releasing 1.1 billion gallons of slurry into waterways and destroying a number of homes. An ash pond at a retired Duke Energy facility in Eden, N.C. spilled into the Dan River in February 2014, causing an estimated $300 million in damages.
Lisa Evans, an attorney at Earthjustice who specializes in hazardous waste laws, said the group is "really disappointed" in the new rules. "Following the Kingston disaster, the EPA had a golden opportunity to fix a very pressing public health and safety problem," said Evans. "EPA squandered that opportunity by issuing a rule that doesn't solve the problem, and likely would not prevent another disaster like Kingston or the Dan River spill."
Still, said Evans, "We are better off today than yesterday. Yesterday there were no federal regulations related to coal ash, which was absurd."
This post has been updated with a statement from Inhofe and Capito as well as comments from Segal.
Before You Go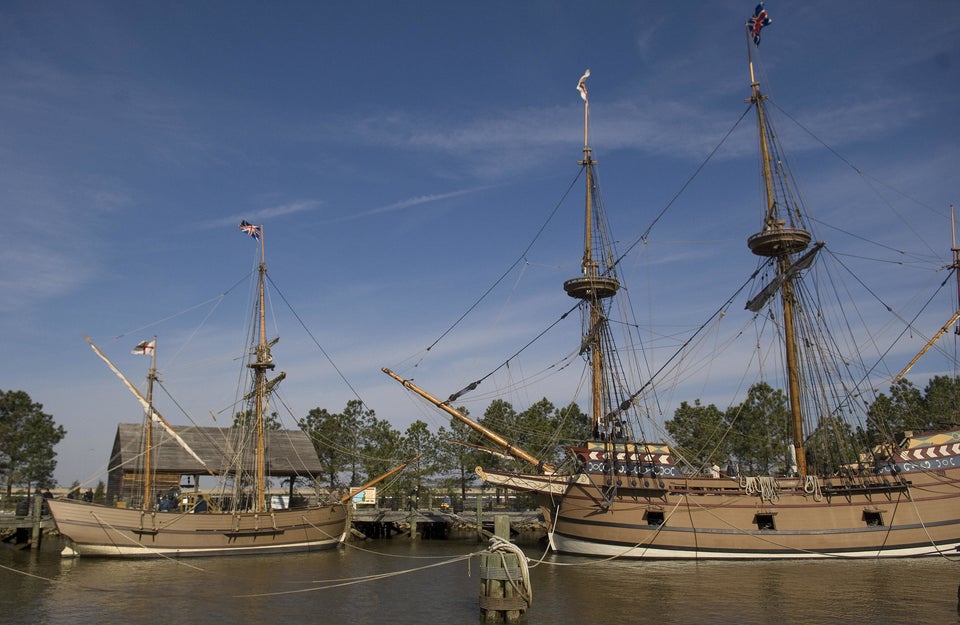 Landmarks That Climate Change Could Ruin