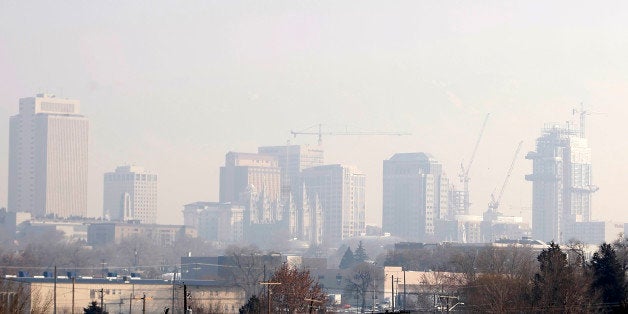 WASHINGTON -- A federal judge in Northern California has ruled that the Environmental Protection Agency must produce new draft standards for ground-level ozone pollution, the main component of smog, by December.
Paul Cort, a lawyer with Earthjustice, said the group is excited about the ruling but "disappointed that it took all of this effort to get here." Earthjustice had filed the case on behalf of the Environmental Defense Fund, Sierra Club, American Lung Association and Natural Resources Defense Council.
U.S. District Judge Yvonne Gonzalez Rogers on Tuesday directed the EPA to issue its draft proposal by Dec. 1, 2014, and a final rule by Oct. 1, 2015.
The decision comes after a lengthy scuffle over the ozone rules dating back to the George W. Bush administration. In March 2008, the Bush EPA adopted new standards that limited the acceptable amount of ozone in the air to 75 parts per billion. But those standards were weaker than the agency's own scientists had advised. And when the Obama administration came into office, then-EPA Administrator Lisa Jackson said the 2008 standards were "not legally defensible."
The EPA began revising and in January 2010 released new draft rules that suggested lowering the limit to between 60 and 70 parts per billion. But there were repeated delays in finalizing those rules under pressure from industry groups. Then in September 2011, President Barack Obama shocked environmental and public health advocates when he personally directed the EPA to withdraw the ozone proposal as part of an effort to reduce "regulatory burdens and regulatory uncertainty." He asked the agency to wait until 2013 to move on the rules.
Earthjustice argued that under the Clean Air Act, the EPA was supposed to review those standards by March 2013. The environmental groups filed their lawsuit last summer.
Since then, the EPA has issued a draft policy assessment that again recommended lowering the ozone standard to between 60 and 70 parts per billion. Tuesday's court ruling lays out a clear time frame for moving forward on that proposal.
"The EPA has shown that they need court-ordered deadlines in order to get things done right now," Earthjustice's Cort told The Huffington Post. "Without them, they seem to be unable to get things past [the Office of Management and Budget] and justify their work to Congress."
That the EPA had to be dragged into court over it, Cort said, was a waste of government resources. But "the bigger problem is that public health protections have been delayed," he said. "So it's two more years of people having to breath air that's not safe."
Exposure to ground-level ozone pollution can cause "chest pain, coughing, throat irritation, and congestion. It can worsen bronchitis, emphysema, and asthma," according to the EPA. It is created by chemical reactions between nitrogen oxide and volatile organic compounds, which are emitted from industrial facilities, power plants and automobiles.
In a statement Wednesday, EPA spokeswoman Liz Purchia said the agency "will meet the deadlines outlined by the court."
"However, the deadlines present a challenge for the agency because there is a significant amount of scientific analysis and review required to update air quality standards," Purchia said. "EPA has made important progress toward completing these efforts, and as required by the Clean Air Act, the agency continues to work with its independent science advisors to ensure that the agency's proposed and final rules reflect the extensive body of research and protect public health and the environment -- just as the law demands."

Before You Go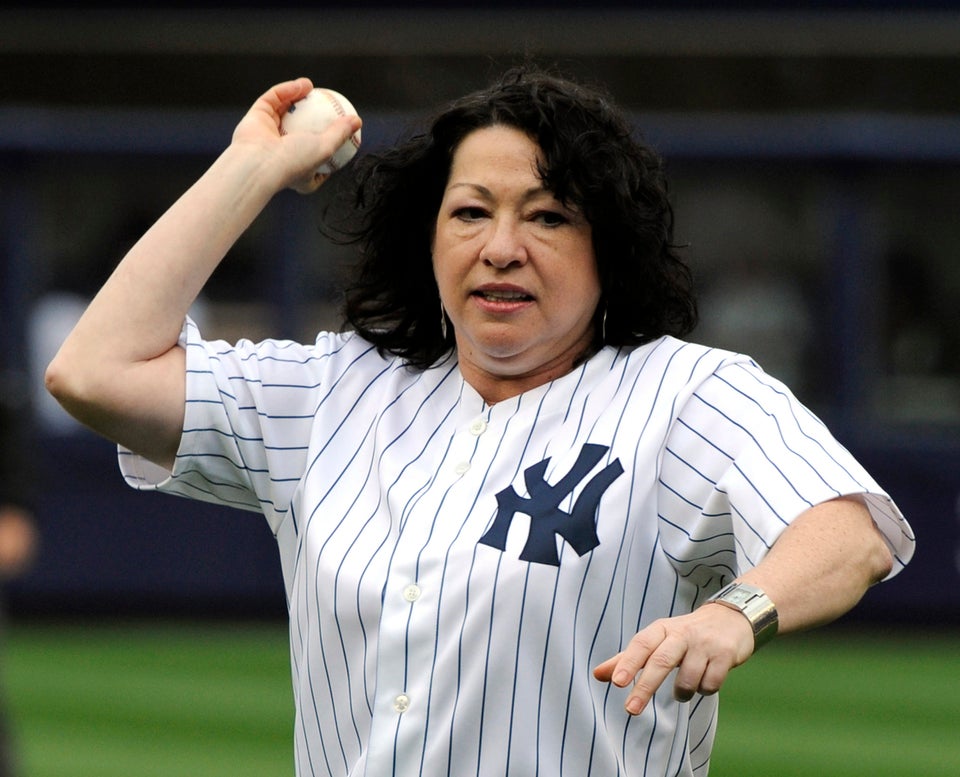 Supreme Court Justices Get Out Of The Office
Popular in the Community