New spirits make their debut just in time for Autumn.
For many, fall is a time of renewed energy, a time when cooler temperatures chase away the lethargy of late summer and find us craving new products and experiences. And, for the spirits industry, it is a popular time for new product launches. Get your taste buds ready. There is everything from a Rosa Tequila to a Bloody Shiraz Gin and a Mezcal aged in glass underground.
Distillerie des Alpes announces the U.S. launch of three emblematic specialties from Vermouth Routin, one of just two producers still making true Vermouth de Chambéry in the French Alps. The entire product line is made by macerating botanical ingredients including spices, flowers, and plants in 100 percent French sauvignon blanc and jacquere, a varietal local to the Savoie region.
Vermouth Routin Original Rouge (ABV 16.9 %) —The original Vermouth made by Routin and true to the original recipe, Vermouth Routin Rouge has a burnished, claret-colored appearance with a light and floral start turning to darker notes of coffee and demerara at the finish. SRP $22.99
Vermouth Routin Blanc (ABV 16.9 %) has a crystalline appearance with bright citrus and floral notes, a palate of softer fruits like melon and lychee and a fresh and lively yet balanced finish with notes of spice from thyme, wormwood and clove. SRP $22.99
Vermouth Routin Dry (ABV 16.9 %) has a pale yellow straw appearance with prominent aromas of lemon peel, eucalyptus and rose petals and a hint of thyme at the start. Lemon and rose linger on the palate along with wormwood, rosemary, juniper and lemongrass. The finish is long and elegant. SRP $22.99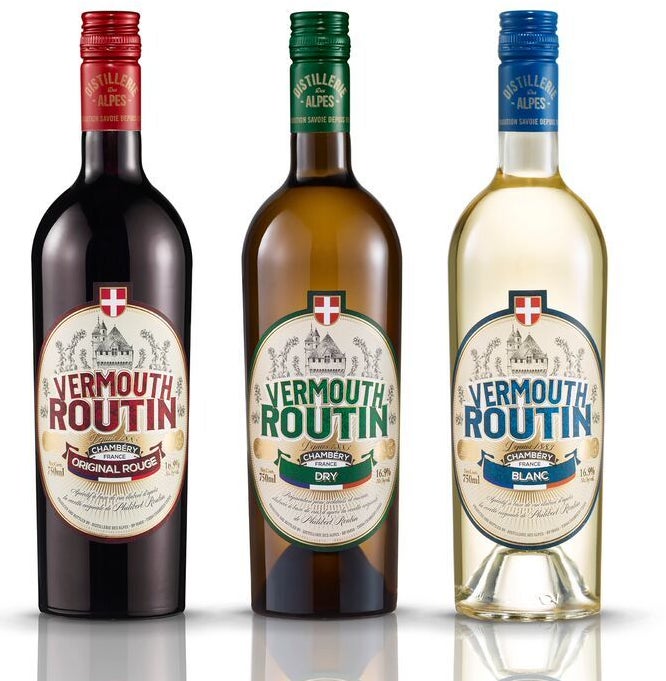 Soak in the last days of Sunshine
Novo Fogo Colibri — A two-woods cachaça aged in oak and Brazilian teak (amburana). To mature the Colibri expression ("hummingbird" in Portuguese), we moved the cachaça back and forth over the years between repurposed oak barrels and amburana (Brazilian teak) barrels. The predominant spices of vanilla and toffee (from the oak) and cinnamon and chestnuts (from the teak) come together in a balanced expression that also includes tropical fruit such as banana and passion fruit but finishes playfully with notes of snickerdoodle. There will only be 400 cases (2,400 bottles) to release this year on Oct. 1. SRP: $34.99.
Tequila Corralejo 1821 Extra Añejo — In honor of National Hispanic Heritage Month, Tequila Corralejo will release 1,000 cases of 1821 Extra Añejo in the U.S. The limited-edition expression is the latest offering from the award-winning line of premium tequila expressions. 1821 was produced with only the finest 100% Blue Weber Agave tequila at Hacienda Corralejo in Guanajuato, Mexico. Corralejo employs the 400-year-old Charentais method of distillation, the same method perfected by the French in distilling cognac, which is what sets Corralejo apart from other tequilas. 1821 was aged for 36 months to yield a tequila with impeccably smooth flavor. SRP $129.99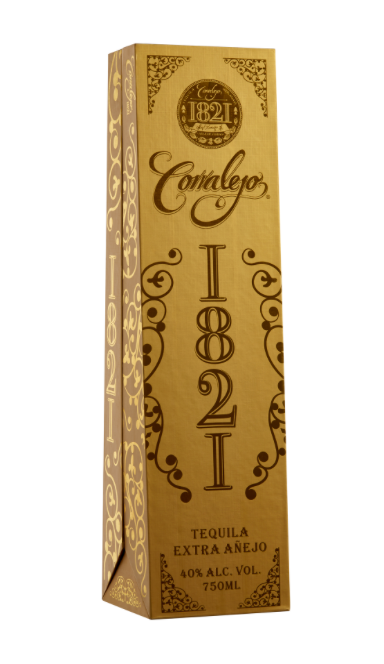 Cementerio Mezcalero (Mezcal Graveyard) 99 — The first release in a series of mezcals that honors an old tradition in which some of the world's best mezcals are aged in glass, generally underground, to be later unearthed for family celebrations such as birthdays, weddings, and baptisms. This unique mezcal features aromas of roasted chestnuts and dried fruits, and a flavor profile that exhibits buttery notes and mild smoke with a long finish. A portion of sales proceeds of this mezcal will be donated to purchase tourism equipment of Tzitzio, Michoacán to promote the 'desentierros mezcaleros' (mezcal unearthing) traditionally held during the celebration of Día de Muertos. SRP $279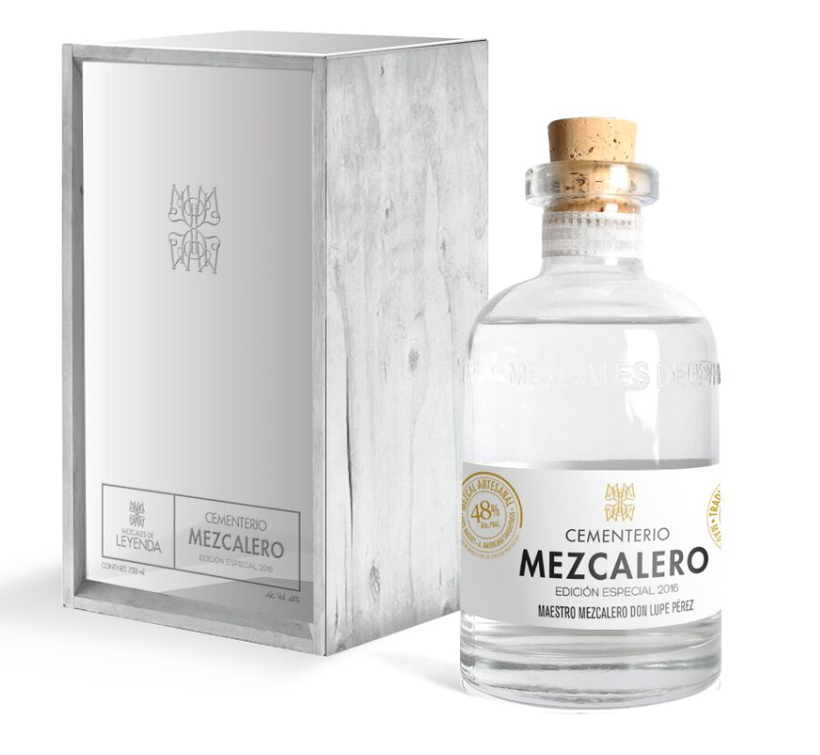 Giffard Caribbean Pineapple (ABV 20%) — Made by macerating sun-ripened pineapples in alcohol for up to six weeks to extract the fruit's full range of aroma and flavors. A touch of clove, nutmeg, and seven-year aged rum are added to enhance its richness. A heady aroma of freshly-cut pineapple with notes of fresh and candied pineapple balanced by tangy acidity. It finishes with a whisper of spice and aged rum ideal for daiquiris. SRP $33.99.
Half-Seas Sparking Cocktails — The creators of Scrappy's Bitters have introduced Half-Seas Sparking Cocktails. In Bramble, Paloma, and Daiquiri, the three recognizable drinks are canned and with a champagne-like level of carbonation for a touch of effervescence. SRP $16-$20 per 4-pack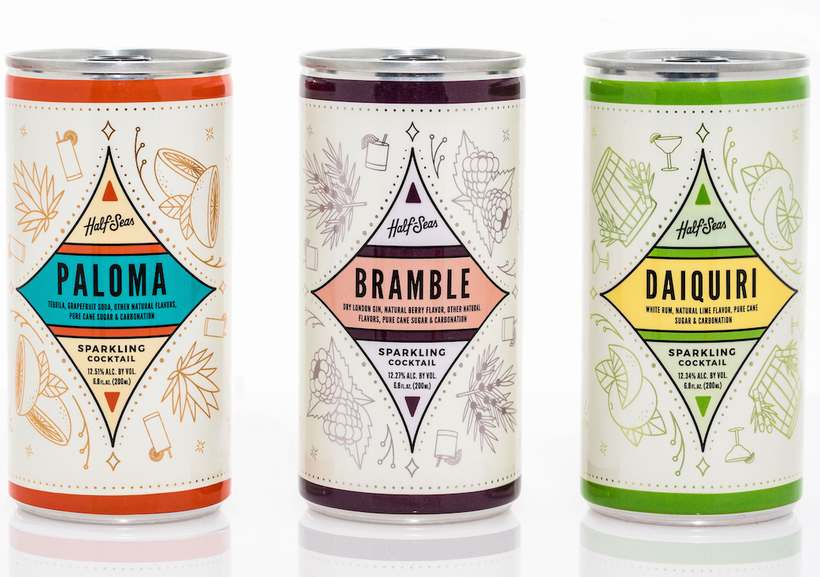 Papa's Pilar Sherry Finish — Hemingway Rum Company, the makers of Papa's Pilar® Dark and Blonde rums, is proud to introduce a limited-release of 1,400 6-pk cases of a special-edition Sherry Finish in select U.S. markets. The award-winning, premium sipping rums, which are inspired by Ernest "Papa" Hemingway's spirit of adventure, are hand-selected from ports-of-call in the Caribbean, Central America and Florida for their age, character and maturity. The team of Master Blenders created this special edition expression of custom barreled Papa's Pilar Dark, with seven different hand-selected rums up to 25 years old, which are both pot and column distilled. After solera aging in Bourbon barrels, Port Wine casks, and Spanish Sherry casks, the bold and complex rum was further aged in Spanish Oloroso Sherry casks for approximately 30 days, creating a unique flavor profile. SRP $45.99
Traverse City Whiskey Co. Apply Brandy - Traverse City Whiskey Co. Apple Brandy is a select blend of three unique apple varieties, hand-picked in northern Michigan. The brandy was distilled in 2016 in a copper pot still and been matured in used Traverse City Whiskey bourbon casks. After a year of aging, the brandy exhibits a crisp apple flavor with an elegant, aromatic bourbon finish. There's no added apple flavor or color and all of the brandy is non-chill filtered. SRP: $34.99
Don Ciccio & Figli Donna Rosa Rabarbaro — Barrel aged for 24 months in French Oak Barrels from the Marisa Cuomo Winery on the Amalfi Coast. This rabarbaro aperitivo is based on an infusion of sleected roots and herbs highlighting two types of Rhubarb (Turkish and Noble), honeysuckle, rose petals and vanilla.
Código 1530 Rosa — begins with the purity of Código 1530's Blanco, which is rested for one month in uncharred Napa Cabernet French White Oak Barrels. The result is a refined spirit with a natural color as beautiful as its taste. Rosa has rested just long enough in these fine Cabernet barrels to enrich the natural agave juice, without overpowering its delicate floral notes. A tequila unlike most on the market, it leads with a bright agave character and finishes with soft notes of Cabernet. SRP $59.99.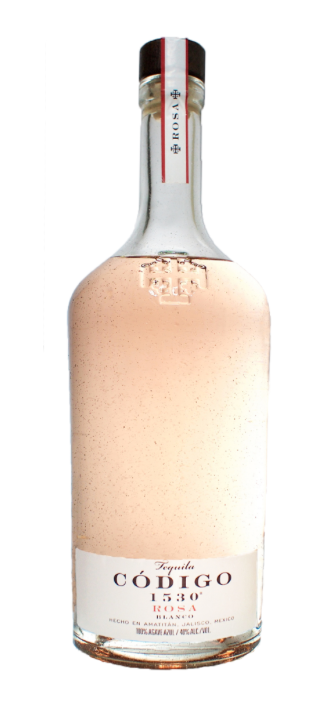 Unique Gins hit the US Market
Four Pillars Bloody Shiraz Gin — Combined with Four Pillars Rare Dry Gin and some of the best Shiraz grapes in Australia comes the creation of Bloody Shiraz Gin for the first time. Each year Four Pillar's steep Yarra Valley Shiraz grapes in gin, de-stemming the fruit but keeping them mainly as whole berries. The tanks are kept cold and stirred daily. After eight weeks they press the fruit before blending with more Rare Dry Gin. The beauty of Bloody Shiraz Gin being a product of vintage means that it will never be the same. SRP $39.99.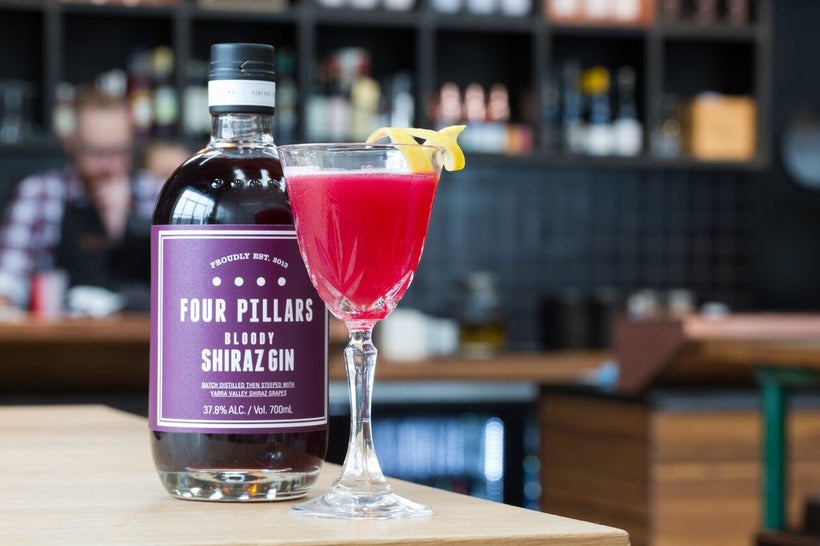 Conncullin Irish Gin — An exquisitely crafted small batch premium Irish gin produced by the acclaimed Connacht Distillery in County Mayo on Ireland's rugged western shores recently arrived in the U.S. Conncullin Irish Gin (47% ABV) is named for Loch Conn and Loch Cullin, two lakes in County Mayo that supply Connacht Distillery with its pristine water. Master Distiller Robert Cassell has developed Conncullin Irish Gin with a graceful balance of citrus, elderberry and juniper, and it has a refreshing and sophisticated finish.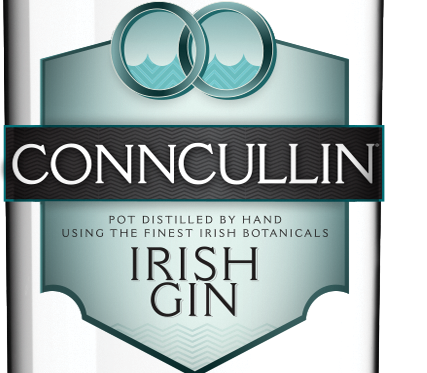 VODKA continues to grow in the U.S.
Crystal Head AURORA —With an iridescent finish, the bottle was designed in celebration of the most vivid aerial phenomenon in the world – 'the Northern Lights.' To create the aesthetic of the lights' mysterious visual properties, the skull shaped bottle undergoes a meticulous process to create a uniquely iridescent metallized finish in which no two bottles are alike. SRP $59.99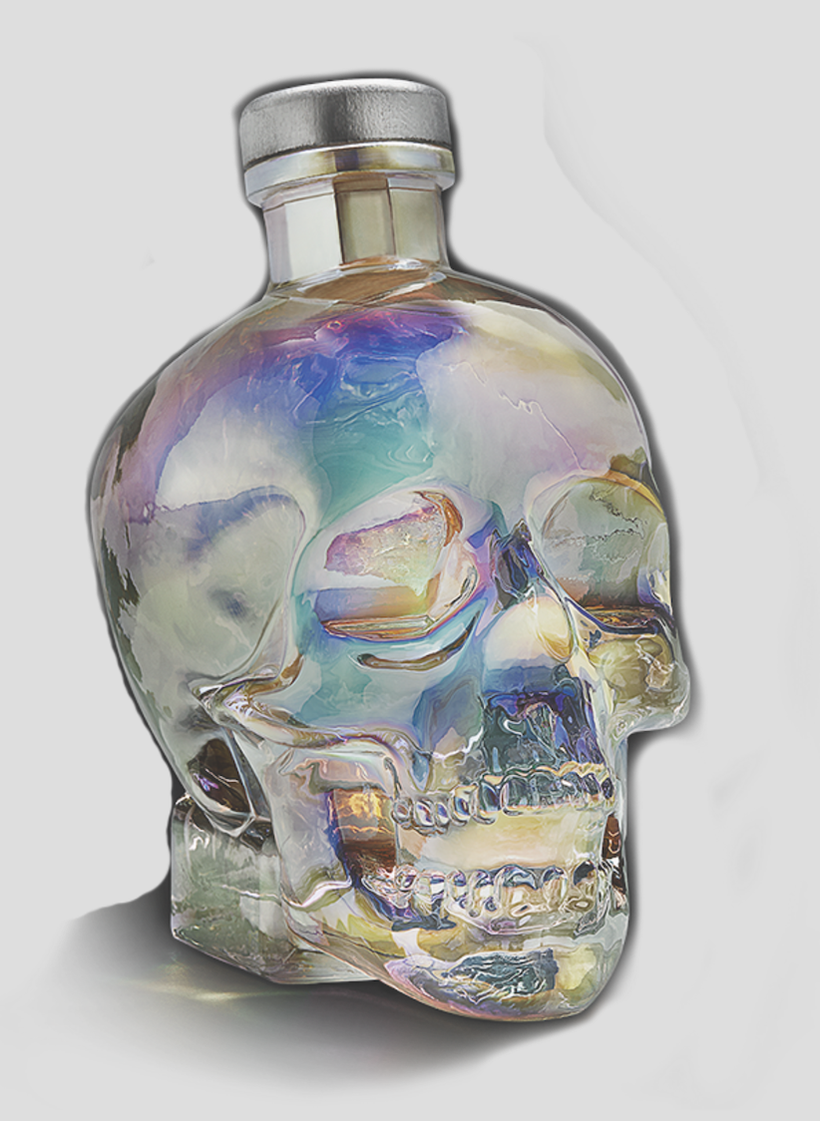 VDKA 6100, New Zealand—From the pristine natural environment of the North Island of New Zealand, VDKA 6100 is an expression of true purity. Using fresh seasonal whey sourced locally from the Bay of Plenty Region and natural New Zealand spring water, VDKA 6100 is a product of one of the most unspoiled places on earth where pollution and attitude have yet to discover. The purity of the ingredients means the vodka is only distilled a few times, ensuring the full character is retained. SRP: $34.99
Koskenkorva Vodka—Award-winning and globally recognized vodka brand, Koskenkorva Vodka, has recently launched in the United States. It is produced in the western village of Koskenkorva, Finland and is made with nature's best Nordic ingredients, including good barley and pure water combined with hard work of local farmers to create a simple, smooth and honest spirit. SRP $24.99
Whisk(e)y makes an Age Statement
Lock, Stock, & Barrel 18 Year Old Straight Rye Whiskey —Cooper Spirits continues to impress the discerning whiskey drinker with their Lock, Stock & Barrel limited editions. The release date for the new 18 year old is mid October and we are told it is one of the oldest (if not THE oldest) straight rye whiskeys on the market. SRP $229.99
The Last Drop 1971 Blended Scotch Whisky is the highest of the high end, with only 300 bottles being released to the U.S. in October. This exclusive "triple-matured" vintage blend, unique for such an old whisky, was discovered in a traditional dunnage maturation warehouse where it had lain for 24 years before being found. First blended in 1983 as a Premium 12-Year-Old, the balance after bottling was refilled into 11 ex-Oloroso Sherry Butts and aged for nine more years before a small volume was siphoned off and bottled as a 21-Year-Old blend. What remained was refilled once more, this time into nine ex-American Oak Barrels where the liquid rested until uncovered in its prime, at the grand old age of 45 by the Last Drop team. Earning 97 points from Jim Murray in his 2017 "Whiskey Bible," Just 300 bottles (out of 1,352 bottles worldwide) will be released. SRP $3,999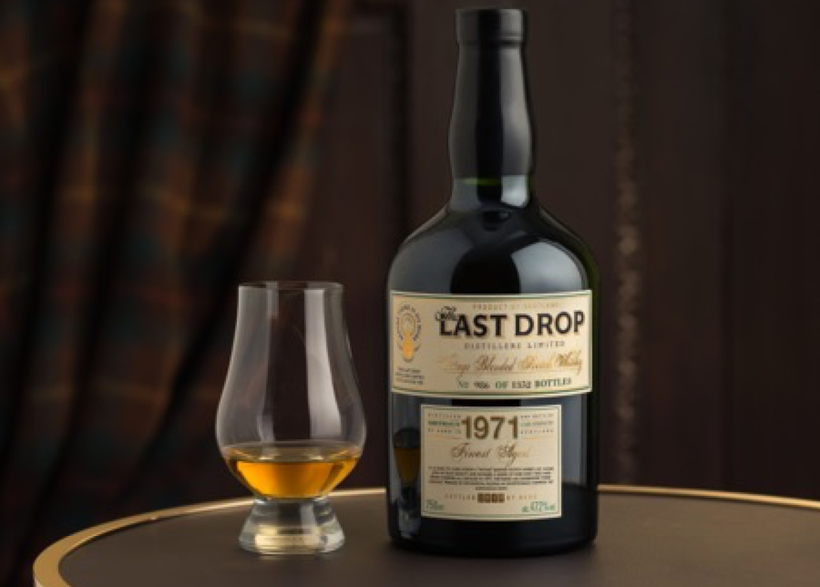 Slow & Low 100 Proof Rock and Rye 6-Year — Following the success of Slow & Low Rock and Rye 8-year at 100 proof, a limited edition of Slow & Low 6-year has been introduced as the latest offering from Cooper Spirits. This limited release has a drier taste profile than Slow & Low 84 Proof and it sports a striking hunter orange label that further distinguishes it as well. SRP $39.99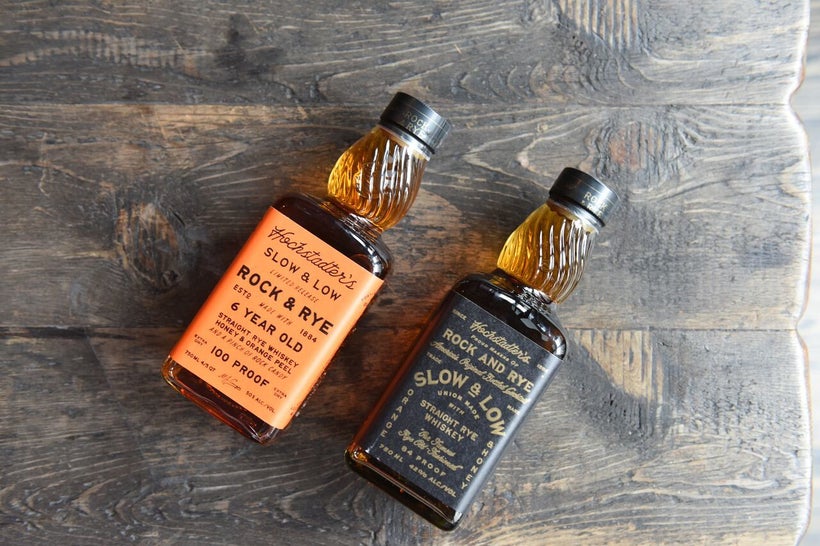 Collabor&tion — The Bardstown Bourbon Company ("BBCo") and Copper & Kings American Brandy Company ("C&K") will release "Collabor&tion," two distinct products made with 10-year-old straight bourbon whiskey – one finished in Copper & Kings' American Brandy barrels and the other in Muscat Mistelle barrels for more than 18 months in the Copper & Kings basement maturation cellar. Started in late 2015 by two Kentucky-based distilleries, Collabor&tion is a culmination of nearly two years of work. Steve Nally, Bourbon Hall of Fame Master Distiller for BBCo, and Brandon O'Daniel, Head Distiller for C&K, hand-selected the bourbon for the project, meticulously blended it until it achieved the right flavor profiles, and chose the barrels for the finishing process. Collabor&tion is the first of many original releases from the Bardstown Bourbon Company. SRP $124.99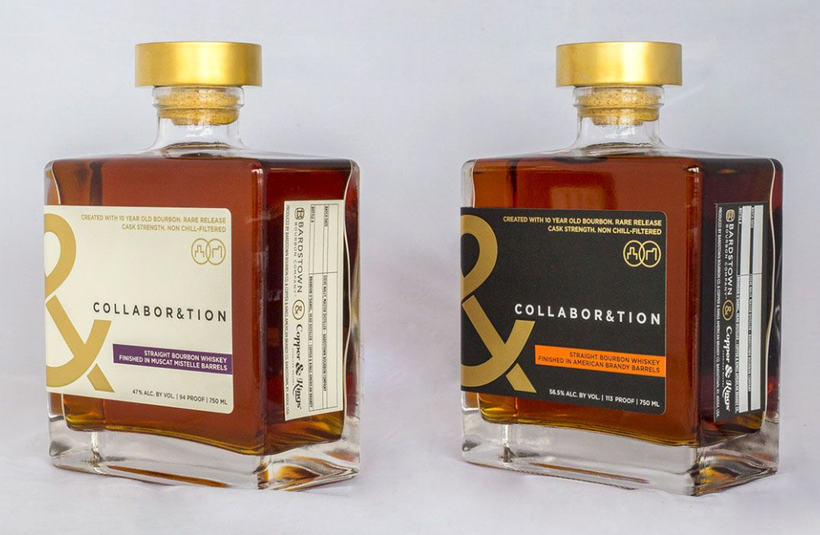 Calling all HuffPost superfans!
Sign up for membership to become a founding member and help shape HuffPost's next chapter
This post was published on the now-closed HuffPost Contributor platform. Contributors control their own work and posted freely to our site. If you need to flag this entry as abusive,
send us an email
.