Everybody has to start somewhere, and everybody has to pay the rent. Long before the acclaim, here are the first jobs and day jobs of twenty of literature's most famous and distinguished figures.
William S. Burroughs
Exterminator
Discharged from the US Army on psychiatric grounds in 1942, William S Burroughs moved from his hometown of St Louis to Chicago and took a job as a bug exterminator. He later drew on his experiences in a collection of short stories called Exterminator!, published in 1970.
Agatha Christie
Apothecaries' assistant
When the UK declared war on Germany in 1914, Agatha Christie quickly joined the Voluntary Aid Detachment and spent the next four years attending injured troops at a military hospital in Torquay, Devon. Following two years of unpaid work, in 1917 Christie qualified as an apothecaries' assistant and received an annual wage of £16 (equivalent to around $1300/£800 today) until the end of the War. She later drew on her knowledge of pharmaceuticals in many of her novels, the first of which, Hercule Poirot's Mysterious Affair At Styles, was published in America in 1920, and in the UK in 1921.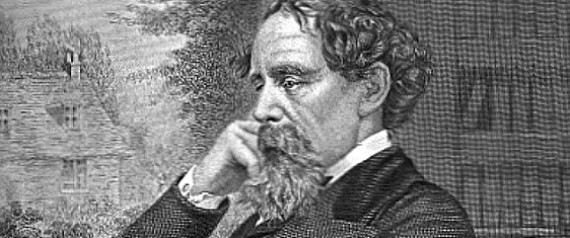 Charles Dickens
Factory worker
Long before his well-documented work as a freelance journalist and legal clerk in a London law office (a job which later inspired the unsolvable court case at the center of Bleak House), a 12-year-old Charles Dickens worked in a factory pasting labels onto pots of boot polish. Working 10 hours a day, Dickens earned a weekly wage of six shillings -- equivalent to around $25/£16 today. He later recalled how he had worked alongside "two or three other boys who were kept at similar duty downstairs on similar wages", one of whom had shown him around on his first day in the job. "His name was Bob Fagin," Dickens later told his friend and biographer John Forster, "and I took the liberty of using his name, long afterwards."
Fyodor Dostoyevsky
Engineer
Against his wishes, Fyodor Dostoyevsky's parents enlisted both him and his brother Mikhail in the Nikolayev Military Engineering Institute in St. Petersburg in 1838, when he was just 15 years old. By all accounts Dostoyevsky detested his military education, and his interests in literature, classics, religion and art made him an outsider amongst its pupils -- his friend Konstantin Trutovsky later commented that, "there was no student in the entire institution with less of a military bearing than Fyodor Mikhailovich Dostoyevsky". Both of his parents died during his time at the Institute, and despite suffering from an ever-worsening form of epilepsy, Dostoyevsky graduated and took a job as an engineer. He maintained his interest in the arts by translating French literature in his spare time, publishing an early Russian translation of Balzac in 1843, followed by his own first novel, Poor Folk, in 1846.
Arthur Conan Doyle
Surgeon
Having studied medicine at the University of Edinburgh, Arthur Conan Doyle served as ship's doctor on board the Arctic whaler Hope of Peterhead in 1880, and then as surgeon on board the SS Mayumba during a voyage to West Africa in 1881. On his return to England he established his own medical practice in Southsea, Hampshire, in 1882 where he passed the time between patients by writing stories. He completed his first novel, The Mystery of Cloomber soon after, but it was not published until Doyle had firmly established a career for himself with the success of the first Sherlock Holmes story, "A Study In Scarlet" (1887).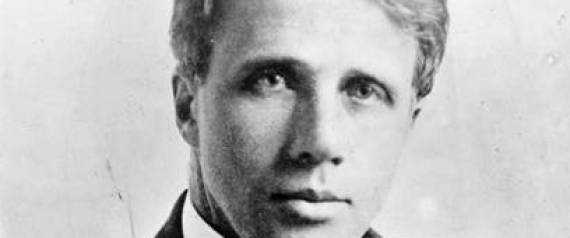 Robert Frost
Teacher
The American poet and four-time Pulitzer Prize winner Robert Frost dropped out of his Ivy League education at Dartmouth College, New Hampshire, after two months and returned home to Lawrence, Massachusetts, where he took a job as a teacher and classroom assistant. He was working in a light-bulb filament factory when he sold his first poem, "My Butterfly: An Elegy," in 1894.
John Galsworthy
Barrister
John Galsworthy originally trained as a barrister but abandoned his legal career in the early 1890s to join his family's shipping business. He spent the next few years travelling the globe, and befriended Joseph Conrad -- who was working on board a merchant ship in Adelaide at the time -- while in Australia in 1892. The pair of struggling writers soon became good friends: Conrad's first novel, Almayer's Folly (1895), was followed by Galsworthy's first collection of short stories, From the Four Winds, in 1897. Within a decade Conrad had published his masterpiece Heart of Darkness (1899), and Galsworthy had completed the first instalment of his Forsyte Saga, The Man of Property (1906).
Joseph Heller
Blacksmith's apprentice
After graduating from high school in 1941, Joseph Heller worked as a blacksmith's apprentice before enlisting in the US Army Air Corps the following year. After the war, he returned to study English at the University of Southern California, and in 1949 received an MA from Columbia University. Over the next decade he taught composition, fiction and dramatic writing at various schools and colleges across the country, before taking a job at an advertising agency and writing in his spare time. He wrote the first chapter of Catch-22 in one week in 1953, but took another eight years for him to finish the entire book.
James Joyce
Cinema operator
After abandoning a medical degree, working as a singer and a pianist, and teaching English in Croatia and Italy, in December 1909 James Joyce and his long-term partner (and eventual wife) Nora Barnacle returned to Ireland to open Dublin's first cinema, The Volta. The business collapsed the following year when Joyce returned to his teaching on the continent, but continued writing short fiction in his spare time. After several years of revisions and struggling to find a publisher, his first major work, Dubliners, was published in 1914.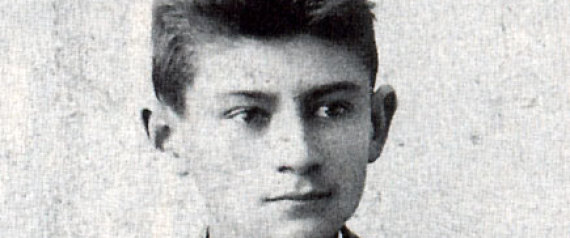 Franz Kafka
Legal clerk
Franz Kafka graduated as a Doctor of Law from Charles-Ferdinand University in Prague in 1906. After a compulsory year of unpaid work as a legal clerk, in November 1907 he joined the local office of an insurance firm but left after nine months because its long hours -- 8am to 6pm -- left him little time to write. He then joined an industrial injury institute as a compensation assessor (during which time he is credited by some with inventing the hard hat), and in 1911 co-founded an asbestos factory. Kafka reportedly despised his day jobs, but by all accounts he was a superb employee and was promoted several times.
Jack Kerouac
Dishwasher
Jack Kerouac's résumé included stints as a cotton picker, a dishwasher, a night guard (as mentioned in On The Road (1957), an attendant at a gas station, a fire lookout (as mentioned in Desolation Angels (1965)), a deckhand, and a railroad brakeman.
Harper Lee
Ticket agent
Having dropped out of a law degree at the University of Alabama, a 23-year-old Harper Lee moved to New York in 1949 hoping to pursue a career as a writer. To pay her way she worked as a ticket agent for Eastern Airlines and BOAC (the precursor to British Airways), writing various articles and short stories in her spare time. In 1956, the Broadway lyricist and composer Michael Brown, whom Lee had met through her childhood friend Truman Capote, gave her one year's wages as a Christmas present, along with a note reading, "You have one year off to write whatever you please." A year later, she handed her agent the first draft of To Kill A Mockingbird.
Jack London
Oyster pirate
As a teenager Jack London "worked" as a self-styled oyster-pirate, stealing oysters from oyster farms in San Francisco Bay and selling them at a marketplace in Oakland. When his boat became damaged beyond repair, London took a job with the California Fish Patrol, then joined the crew of a Pacific seal-hunting boat and worked in a jute mill before returning to high school in Oakland in 1896. He published his first written work, an account of his time sailing the Pacific titled Typhoon off the Coast of Japan, in the school magazine when he was 17.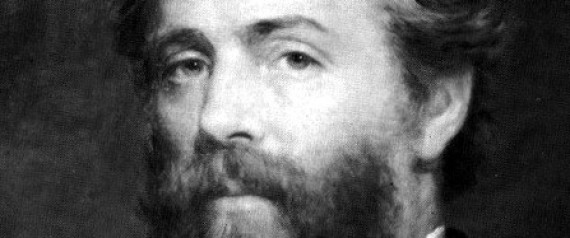 Herman Melville
Bank clerk
Herman Melville's first job was as a bank clerk in Albany in 1832, followed by a short stint as an English teacher in Pittsfield, Massachusetts. He quit to enlist as a cabin boy on a merchant ship, the St Lawrence, in June 1839 and sailed from New York to Liverpool, returning the following October. Over the next five years he joined the crews of several other ships and travelled widely across the Pacific Ocean, during which time he was involved in a mutiny and imprisoned, lived with a tribe of cannibals in the Marquesas Islands, and worked as a beachcomber in Tahiti. He returned to New York in 1844 and published his first major work, Typee: A Peep at Polynesian Life, a semiautobiographical account of his travels in the South Seas, in 1846.
Vladimir Nabokov
Curator
Vladimir Nabokov had already published several Russian language novels by the time he and his family (all except his brother Sergei, who died in Neuengamme concentration camp in 1945) fled Europe for the United States in 1940. Once there, he joined Wellesley College, Massachusetts, and later Harvard, where he became curator of the butterfly collection at the Museum of Comparative Zoology. Nabokov went on to write several extensive and authoritative works about butterflies and moths, and every summer was driven out to the country by his wife Véra (as he himself never learnt to drive) to collect new specimens for examination. When he threatened to burn an unfinished draft of one of his novels, it was Véra who stopped him and compelled him to finish it: Lolita was published in 1955.
George Orwell
Indian Imperial Police officer
In 1922, at the age of 19, George Orwell enlisted in the Indian Imperial Police and served as a policeman in Burma. Following work in Rangoon, Mandalay and Insein, in 1927 Orwell was posted to Katha in the far north of the country, where he subsequently contracted dengue fever. Sent home to England to recuperate, he resigned from the Imperial Police and moved to London to pursue a career as a writer. His experiences in Burma eventually inspired the novel Burmese Days (1934) and the essay "Shooting An Elephant" (1936).
JD Salinger
Luxury cruise activities director
When his relationship with Eugene O'Neill's daughter Oona broke down in 1941, JD Salinger took a job as activities director on board a luxury Caribbean cruise liner, the MS Kungsholm. That same year, he wrote a short story for The New Yorker called "Slight Rebellion Off Madison," but its publication was postponed due to the attack on Pearl Harbour and Salinger was drafted into the US Army and posted to Normandy. A chance meeting with Ernest Hemingway in Paris encouraged him to continue pursuing a career in writing, and after military service in the counter-intelligence division he returned to America in 1946. Slight Rebellion Off Madison was finally printed later that year, and Salinger quickly began working on a novel featuring the story's main character, a disaffected teenager named Holden Cauldfield -- The Catcher in the Rye was published in 1951.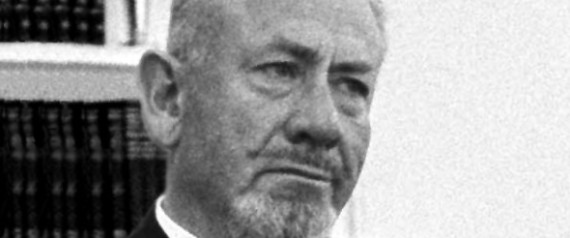 John Steinbeck
Tour guide
John Steinbeck was working as a tour guide and caretaker at a fish hatchery in Lake Tahoe when he met his first wife, Carol Henning, in 1928. The couple were soon married and started a business manufacturing plaster mannequins in the same year that his first novel, Cup of Gold (1929), was published. When the business failed, Steinbeck's parents supported him financially as best they could while he tried to establish himself as a writer. Of Mice And Men, his sixth novel, was published in 1937.
Bram Stoker
Theatre critic
While working as theatre critic for The Dublin Evening Mail in 1876, Bram Stoker wrote a favorable review of the Victorian actor Sir Henry Irving's portrayal of Hamlet, and Irving invited Stoker for dinner at the city's Sherbourne Hotel. The pair became good friends, and two years later Stoker accepted Irving's offer of a job as manager of the Lyceum Theatre in London. He held the position for 27 years, during which time he was taken on as Irving's personal assistant but continued to write in his spare time. Inspired by a trip to Whitby on the North Yorkshire coast in 1890, Stoker's Dracula was published in 1897.
Kurt Vonnegut
Car dealer
Following an eventful Second World War military service -- in which he was captured and imprisoned in an underground meat locker, and survived the Allied firebombing of Dresden in 1945 -- Kurt Vonnegut worked as a journalist at Sports Illustrated magazine. When asked to write an article about a racehorse that jumped over a fence and tried to escape, he typed, "The horse jumped over the fucking fence" on a piece of paper and walked out. He then took a job in the PR department of General Electric in Schenectady, New York, but left that in 1951 and published his first novel, Player Piano (1952) the following year. Despite his burgeoning writing career, in the years that followed Vonnegut maintained a string of day jobs including a stint as an advertising agent, and in 1957 opened a Saab dealership in Barnstable, Massachusetts. He was working as an English teacher in the University of Iowa's Writers' Workshop when his novel Cat's Cradle became a bestseller in 1963.
Related
Popular in the Community