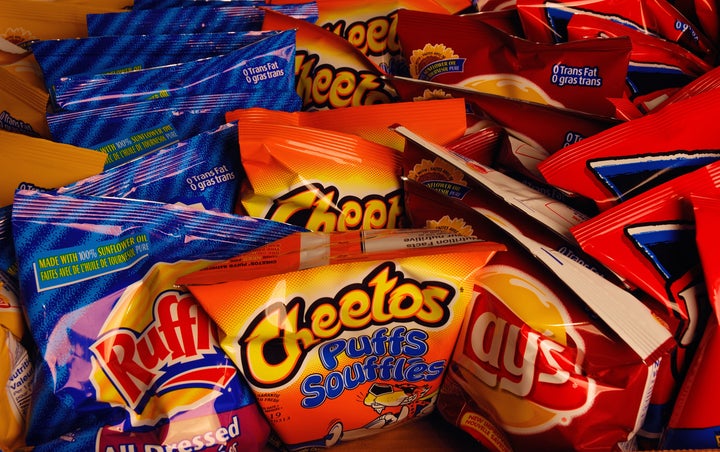 If Republican State Senator Ronda Storms gets her way, Florida residents may soon be prohibited from purchasing "nonstaple, unhealthy foods" like chips, cookies and soda with funds they receive from the federal Supplemental Nutrition Assistance Program (SNAP), according to the Los Angeles Times.
Often referred to as "food stamps," SNAP recipients are currently prohibited from using the benefits to purchase alcohol, tobacco and "hot food," among other items.
In addition to encouraging healthy eating, Storms says the restrictions will also help with deep budget cuts the state is currently facing.
"If we're going to be cutting services across the board, then people can live without potato chips, without store-bought cookies, without their sodas," Storms told the Los Angeles Times.
But some Florida senators have said the state would be "playing Godfather" by regulating what food products food stamps recipients can purchase.
"They can have cake," Storms said, according to the paper. "You can buy flour, eggs and sugar, and that makes a cake. I make my kids their own cakes."
In further defense of the proposal, Storms also noted the heavy opposition coming from lobbyists for food industry organizations like the Corn Refiners of America, the Florida Beverage Association, the Florida Petroleum Marketers and the Convenience Store Association.
But the bill's passage through the committee in no way assures it will become law. In fact, many are already speculating that the food choice restrictions will be eased or dropped entirely before the larger bill comes to a vote.
A companion bill, sponsored by Republican Rep. Scott Plakon, is currently making its way through the Florida House of Representatives, having made it past its second House committee on Monday, according to the Miami Herald.
Plakon, who has said his primary concern is the part of the bill that prevents people from using their government-issued bank cards at ATMs in casinos, internet cafes or strip clubs, believes the language restricting food choices may not make it into the final bill.
"I suspect for the good parts to move forward I'm going to need to make some substantive changes, particularly to the food stamp portion of it," Plakon told the Herald.
The program received similar push back from advocacy groups, such as the New York City Coalition Against Hunger, which claimed it "punishes poor people for the supposed crime of being poor."
REAL LIFE. REAL NEWS. REAL VOICES.
Help us tell more of the stories that matter from voices that too often remain unheard.