WASHINGTON -- Many hailed the unveiling of former President George W. Bush's official portrait in May as a rare moment of bipartisanship in a notoriously divided town. But the photos of Bush's self-portraits published by The Smoking Gun Thursday night were met with confusion rather than cheers.
Art experts and critics contacted by The Huffington Post were perplexed by the images.
"It looks like a very naive approach to painting," said Michael Weiss, associate dean for fine arts at Maryland Institute College of Art, stressing that it was difficult to comment on a digital image of a painting.
Weiss noted the odd perspective from which the shower scene was painted. "It's much more curious because it puts you in the position of a voyeur from this reflection, but the reflection is not pointed in a direct way." He added that the reflection doesn't actually fit with the figure placement.
Jack Fischer, who has an eponymous gallery in San Francisco, compared the interest in the Bush paintings to Adolf Hitler's work in art school, while making it clear that he was only comparing the two artistically, not historically.
"What immediately comes to mind is Hitler's paintings and the immediate brouhaha that that caused," he said. "There's this peculiar sort of interest in a famous figure having painted."
One former art critic was more to the point. "There is very little to say about them. They're very pedestrian and clumsy pictures. It's one of those things where it's only that it's Bush that makes it interesting."
New York Magazine mega-critic Jerry Saltz wrote a seemingly sarcastic blog post about how much he liked Bush's work. "I love these two bather paintings," he wrote. "They are 'simple' and 'awkward,' but in wonderful, unself-conscious, intense ways. They show someone doing the best he can with almost no natural gifts — except the desire to do this."
Bush, of course, is not a formally trained painter, raising the question of whether he is an outsider artist.
Fischer, who exhibits outsider art, which is made by artists who are self-taught or work outside the mainstream art world, said that Bush "in a sense" fit the definition because he was never interested in having his work looked at or shown.
Weiss disagreed. "I would hesitate to call it outsider," he said.
The American Visionary Art Museum in Baltimore, Md., declined to comment on Bush's outsider art-cred.
"In regards to your request, the museum cannot responsibly comment on this subject as art, as it was not President Bush's public submission, but a breach of his private communications which is equal to theft," said the museum in a statement.
Regardless, Bush's self-portraits seem to have given a whole new meaning to the journalistic cliche of a "portrait emerging."
"They're really funny paintings," said Weiss. "It's a really different picture of the guy."
Related
Before You Go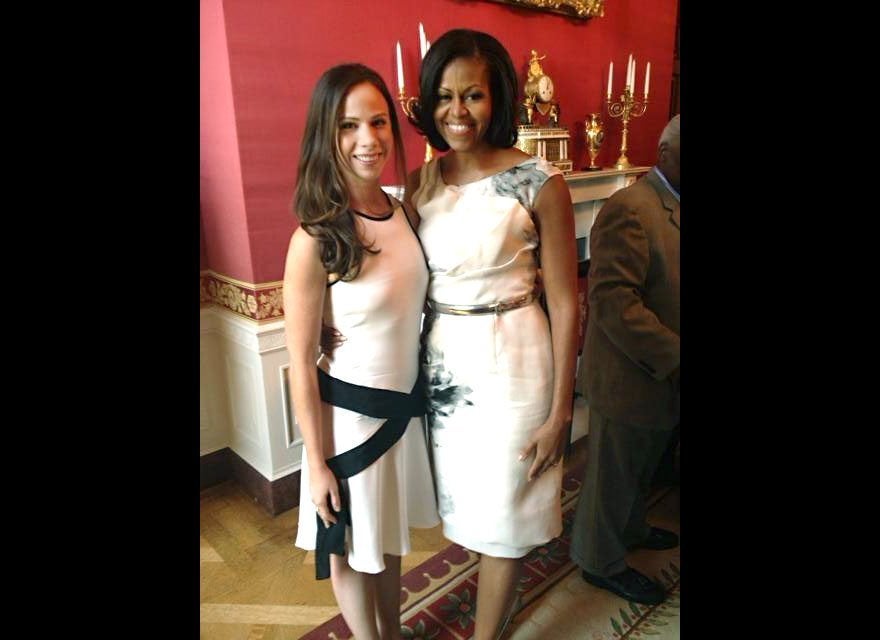 Unveiling The Bush Portraits
Popular in the Community