"I don't understand why you'd want me to do this."
My nana, tiny in stature but massive in presence, is standing perplexed in the middle of my closet in my studio apartment in Brooklyn. For the first time ever, I have tasked her with choosing all of my outfits for a full week.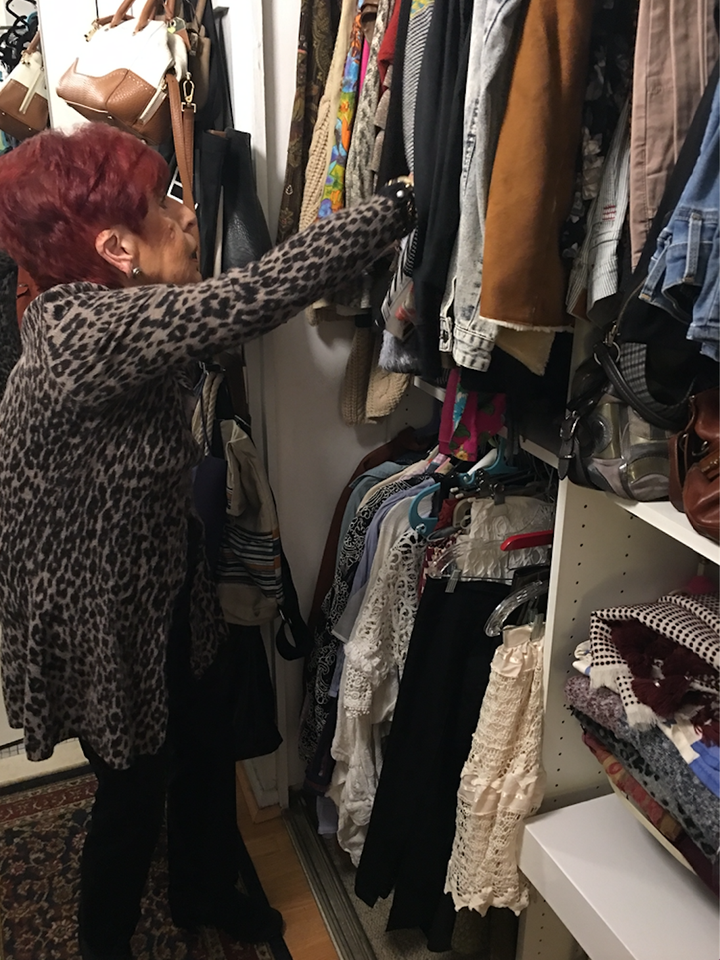 One look at my nana, and you'll understand why I ― or anyone else, for that matter ― might ask her to do this. What she calls a two-bedroom apartment in New Jersey, I call a sacred temple of style, where entire dressers are devoted to belts and perfectly pristine racks of clothing hang from every hook.
That notion naively led me to believe that this experiment, to have her pick out my outfits for a full week, would go off without a hitch. Our 28 consecutive years of spending Saturdays at the mall together surely would give her a sense of how to navigate my closet for a measly five days.
But standing there in my closet, it became clear to me that what I imagined all these years as carefully calculated genius is even more mind-blowing than I thought ― it just comes to her naturally. "When I get dressed, I just put things on and see if they work. I don't know how to do that for you."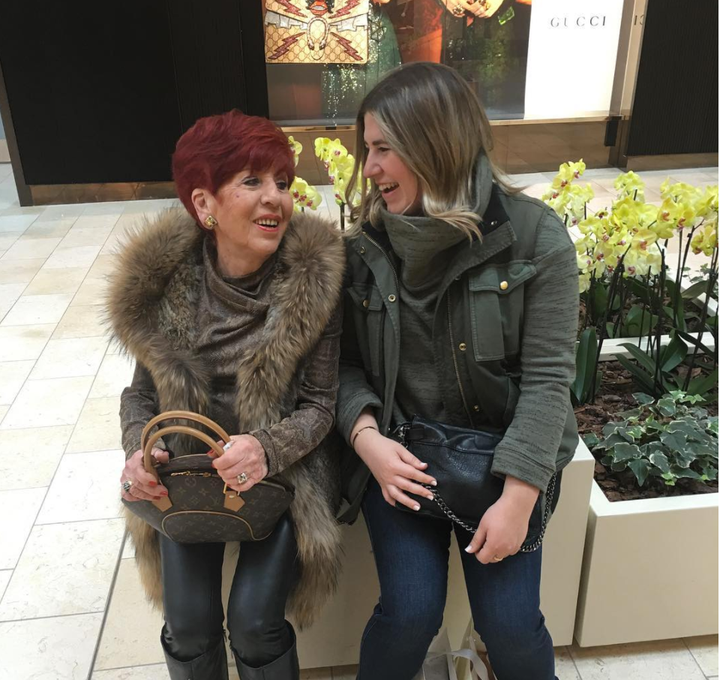 After a bit of coaxing and a coloring book break (yes, really), she started to ease in. "Pair that sleeveless dress with a neutral top," she said. "Where is that dress I gave you a few years ago?" The wheels were turning. An hour later, I had 7 complete outfits picked out, plus alternative pieces that she "just likes." Most of the pieces she picked were either hand-me-downs from her own closet (yes, really) or pieces bought on a shopping trip together. Some of her selections were pieces that I had either never or rarely worn, and I dreaded putting them on.
She had barely gotten out the door when I got a call from her. "You know, I was thinking about a floral dress you have that I gave you. That would look good, too." She was in, and I was obligated to follow through. Behold, four days of our experiment.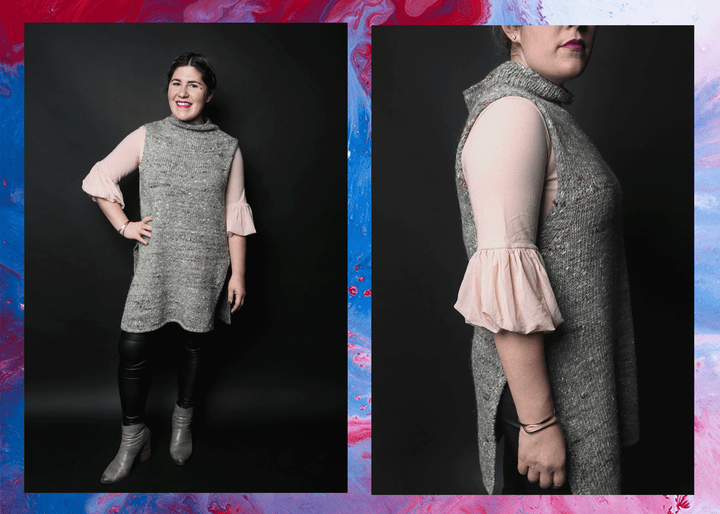 I decided to go way out of my comfort zone right off the bat. Both the pants and the pink shirt were once nana's, and I had never worn either of them before this day. The first (of many) compliments I got came from a male co-worker, which would thrill my nana, who believes the only accessory I'm missing in life is a boyfriend.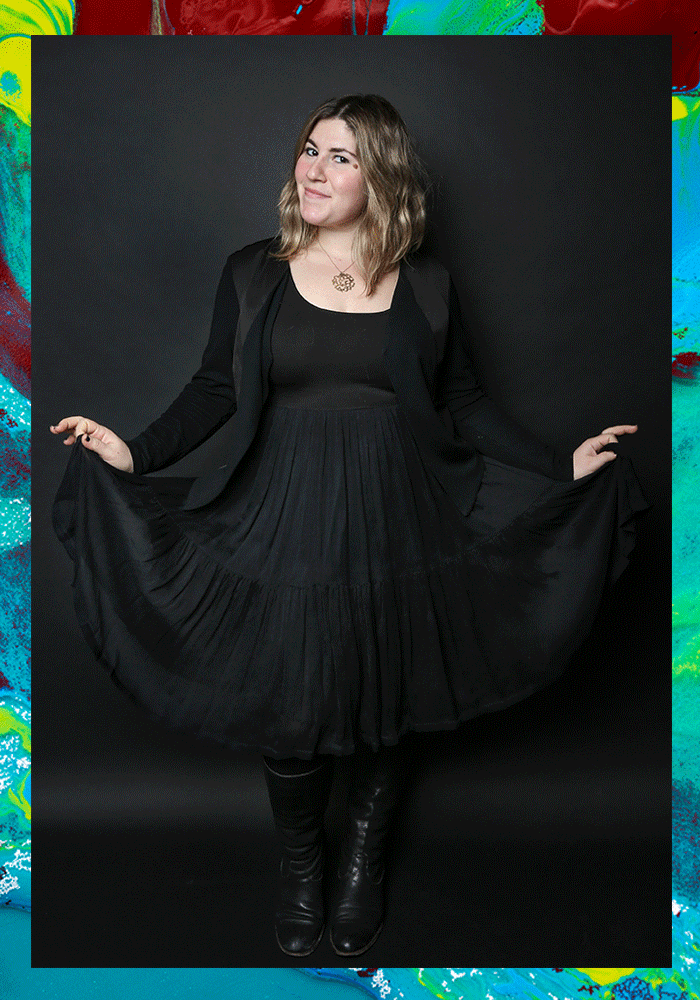 Another nana original. This dress and the shrug both came from her closet, and have both sat in my closet since they got there. I also wore a ton of eyeshadow on this day, because nana likes to wear it. This look is way more conservative than I would ever normally dress, and way more put together. One thing I learned in this experiment? I'm kind of a mess ― "but in a really put together way!" my co-workers said. Thanks, co-workers.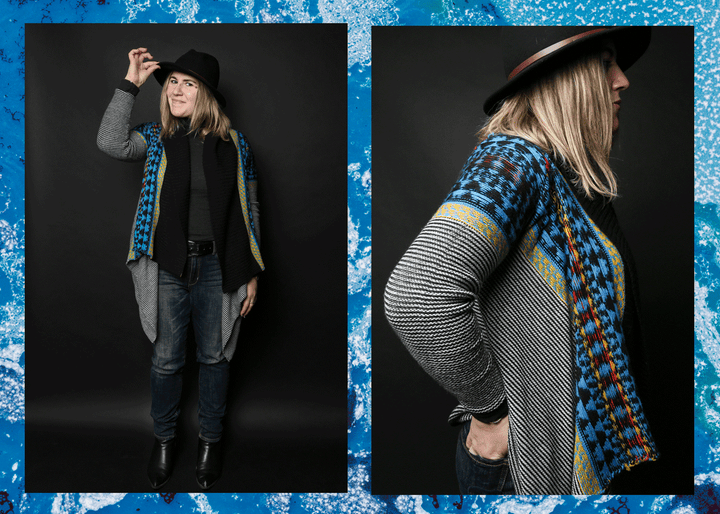 Nana saw someone wearing a hat in a commercial and said, "Don't you have a hat like that? Wear it." I took that to mean I could wear it any time I wanted. It came in handy for this outfit, a sweater gifted to me by my mom a few years back. This one was a big hit in the office. "You would never wear that to work. Is that how you dress on the weekends?" "No," I said. "But maybe I should." It was on this day that I also went on a first date, who told me that I looked "really nice." So there's that.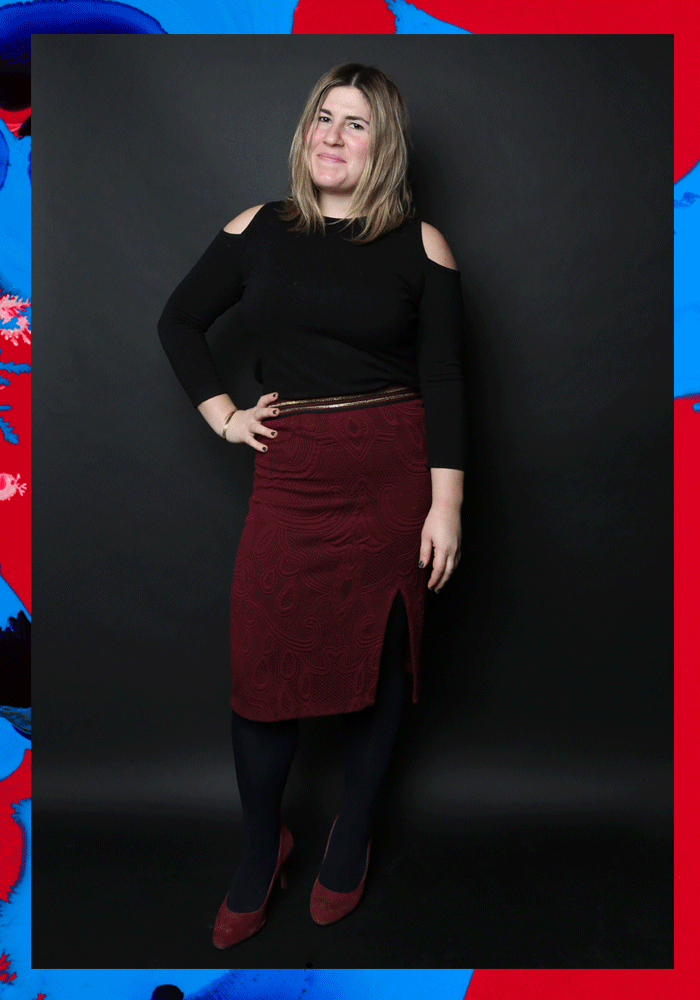 I asked nana to pick one "going out outfit" and this is what I got. My ripped jeans-loving heart said no, but my ripped jeans-hating nana said yes. I got a load of compliments on this very infrequently worn skirt, despite the fact that I felt entirely too dressed up and my feet, more accustomed to flat boots, were screaming bloody murder the entire time.
I was completely and utterly uncomfortable the whole time, and I'd do it again in a heartbeat. My insecurities about how certain clothing looks on my body had no choice but to hit the road, and in turn gave way to outfits I had either forgotten about or never considered.
Seeing myself through her eyes made me realize that when it comes to getting dressed, most of the time I'm too busy getting in my own head to even consider many of the great pieces I've accumulated over the years. As someone who preaches the importance of self-acceptance in others, it was an eye-opening experience to have to put that notion into practice myself, despite my overall level of discomfort in doing so.
Plus, I didn't have to think about what to wear for a full week.
It was a lesson in self-love, a test of self-expression and an even greater test of trust. I'd say we passed all three, together.