Donors pledged an estimated $4.6 billion in the aftermath of the earthquake, according to the UN yet, only 43 percent of those relief funds have been disbursed and more than 500,000 Haitians still remain homeless. Part of the problem, watchdog groups say, is that charities spent a considerable amount of money on soaring rents, board members' needs, overpriced supplies and imported personnel, the Miami Herald reports.
"A lot of good work was done; the money clearly didn't all get squandered," Jake Johnston, a researcher at The Center for Economic Policy Research, told the Miami Herald. "A lot just wasn't responding to needs on the ground. Millions were spent on ad campaigns telling people to wash their hands. Telling them to wash their hands when there's no water or soap is a slap in the face."
Some of that good work includes removing half of the debris caused by the toppling of hundreds of buildings, creating 300,000 temporary jobs and helping more than 1,000 families return home, Haitilibre.com reports.
But as more than half a million people remain living in packed dismal tents, that are often overwhelmed with violence and disease, charities are trying to devise long-term solutions to get Haitians off the streets and into shelters.
"Although progress is not as fast as we would like, recovery is well underway," Gail McGovern, president and CEO of the American Red Cross, said in a statement. "The pace of home construction has increased rapidly, with the American Red Cross and the rest of the global Red Cross network providing housing to more than 100,000 people at the two-year mark."
Oxfam is another organization looking to solve the country's infrastructure problems, not just create temporary solutions. It's working on rebuilding in inner-city neighborhoods and rural areas outside Port-au-Prince, the organization announced on its website.
While Oxfam is doing its part, the nonprofit is also calling on the new administration to step up to improve the lives of suffering Haitians.
"The second anniversary of the devastating earthquake must be a call to action," Oxfam's country director in Haiti, Cecilia Millan, said in a statement. "Despite the apparent slowness of reconstruction, this remains an opportunity for Haiti's political and economic elite to address the chronic poverty and inequality that has plagued the country since [declaring its] independence."
The relief organization is also urging donors to "honor their promises to Haiti" and not let the slow progress in rebuilding turn them away. But, experts are skeptical as to how much the ravaged country can rely on philanthropists at this point.
"Quite honestly, donor funding is never going to be enough," Tom Adams, the U.S. State Department's Haiti special coordinator, told the Miami Herald. "In some areas, we are really just starting, because we wanted it to be a Haitian-led effort, not a donor-led effort. We are criticized for not having spending the money faster, but in some ways that's a virtue. To spend intelligently, it has to be done in partnership with the government and other donors."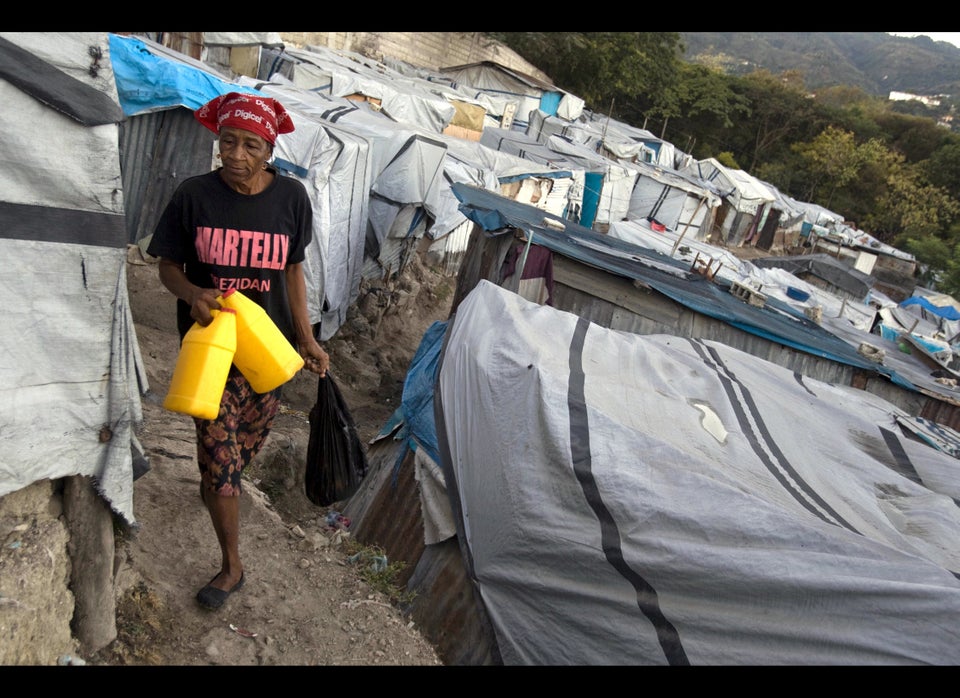 Related
Popular in the Community