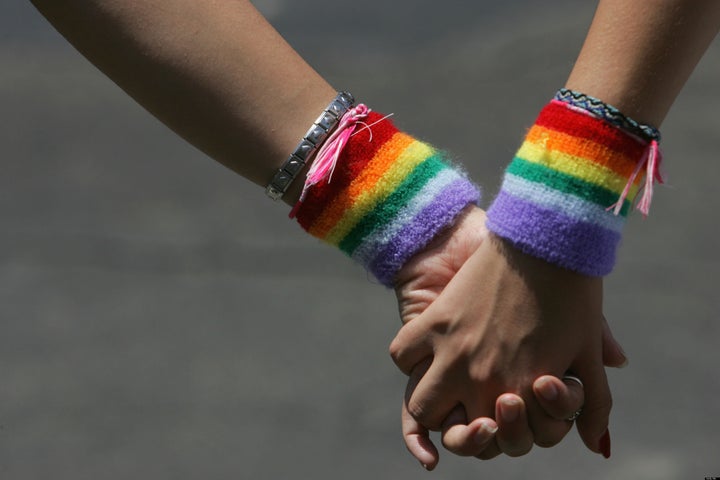 In a case reminiscent of the Mississippi prom debacle earlier this year, an Australian high school student has been barred from bringing her girlfriend to her end-of-year class dance, the AFP is reporting.
Though officials insist the decision has more to do with the girls' age rather than sexual preference, 16-year-old Hannah Williams says she was told that she could not bring Savannah Supski, 15, to a dance at Melbourne's Ivanhoe Girls' Grammar School, an independent Anglican school, because "the ratio would be off for boy/girl."
"[The vice-principal] was saying 'we're a girl's school, you meet girls every day, this is a special event to meet boys," Williams is quoted as saying. Acknowledging that her girlfriend is in the grade below her, Williams went on to note that another female student was bringing a boy of the same age.
In light of the school's decision, Williams' father Peter went on to lodge a formal complaint with the Equal Opportunities Commission, but said the school was unwilling to negotiate. "The school kept saying, 'Because it is an all-girls school, we want to make an event where they can meet boys in a social scenario'," he is quoted by the New Zealand Herald as saying. "That process is anachronistic and creates feelings of discrimination among girls who are same-sex attracted."
Though Williams ultimately boycotted the event and has reportedly opted to switch schools, Ivanhoe principal Heather Schnagl has slammed the discrimination claims, insisting that the dance was limited to members of Williams' class and male guests of the same age. "I don't think it's appropriate they feel discriminated against, and I'm very upset they feel that," she told The Age. "If we opened it up and said girls could bring another female they would all bring females; the policy is trying to create an event where boys are invited."
Calling all HuffPost superfans!
Sign up for membership to become a founding member and help shape HuffPost's next chapter